National Football League
National Football League
Rested and getting ready, Manning kicks off 2013
Published
Apr. 15, 2013 10:55 p.m. ET

The arm: rested. The receiving corps: restocked.
Peyton Manning returned to Broncos headquarters Monday, starting voluntary workouts with his group of receivers, which now includes Wes Welker, formerly the top target for Tom Brady and the New England Patriots.
The 37-year-old quarterback was working with a few of his teammates a week ago at Duke, where the quarterback's former college coach, David Cutcliffe, ran a mini-camp of sorts with Manning, his brother, Eli, and an assortment of Broncos and Giants receivers.
After taking two months away from football - about a month more than he'd hoped for - Manning, like any quarterback, was happy to have given his arm a rest. But, he said, it's hard to gauge the way he feels this spring compared to last. He conceded he isn't sure if he'll ever get back to where he was before the neck surgeries that cost him the 2011 season.
''Whether that's possible or not, I'm probably never going to know the answer until I stop playing,'' Manning said. ''I'm never going to stop trying to get back to that point. I actually made some improvements since last year but still have a plan with the trainers, a plan with the strength coaches.''
As last year progressed, Manning declared himself fit enough for NFL action - both with his words and his play on the field, where he threw for 4,659 yards and 37 touchdowns, both the second-best totals in his career.
His final game, in the playoffs against Baltimore, wasn't one of his best, however.
In 13-degree weather, Manning threw two interceptions, lost a fumble and fell to 0-4 lifetime when starting games where the temperature was 40 degrees or less. As the season progressed, he admitted that the feeling in his throwing hand hadn't fully returned. He wore an orange-and-gray glove to try to help him with his grip.
But as much as he practiced with the glove, he acknowledged there wasn't much he could do to simulate a real-life situation in the freezing cold. It hasn't gone unnoticed that this season's Super Bowl will take place outdoors in New York. It also didn't go unnoticed that his first week of 2013 workouts in Denver were greeted by temperatures in the 30s and a spring snowstorm bearing down.
Good practice for Manning, one of the most meticulously prepared quarterbacks in the game. Figuring out the timing with receivers under all conditions, good and bad, is a full-time job, not simply one that starts and ends during ''football season.'' He knows it won't be easy to replicate what Brady and Welker built over six years in a matter of months.
''Every repetition with him will be important,'' Manning said. ''Certainly, I think he provides some unique things. He's got unbelievable quickness, he's excellent with the ball in his hands on those screen passes. You've seen him getting upfield quickly and I've always felt he's had a nose for the end zone.''
Manning said he can tell Broncos Vice President John Elway is trying to create an ''uncomfortable atmosphere'' for a team that went 13-3 last year but was dumped out of the playoffs by Baltimore in the divisional round.
''Last year was good but it wasn't great. And we're looking for a great season,'' Manning said, nearly echoing the words of both Elway and Broncos owner Pat Bowlen in the aftermath of the Baltimore loss.
In addition to Welker, Elway signed guard Louis Vasquez to shore up the offensive line. He also went after cornerback Dominique Rodgers-Cromartie, defensive lineman Terrance Knighton and linebacker Stewart Bradley. All pieces of a puzzle, with designs on helping this team - with an aging-but-talented core - take the final step.
''You lose at the end of the season, you want to find ways to get better, period, whatever it takes,'' said cornerback Champ Bailey, heading into his 15th season.
Denver lost defensive lineman Elvis Dumervil in a bizarre deadline-fueled fax foul-up. Meanwhile, Welker's addition means it's less likely that one of Manning's favorite teammates, Brandon Stokley, will return, though the quarterback wasn't completely giving up on that.
''I hope it's not necessarily a closed-door discussion,'' Manning said.
Regardless, Manning's receiving corps figures to be one of the most dangerous in the league. Eric Decker and Demaryius Thomas each had breakout years last season, Thomas with 1,434 yards and Decker with 1,064. Both are heading into their fourth year as pros. Both figure to benefit from having Welker there to occupy defenses. Manning needs to take advantage of the situation sooner rather than later - a reality he's very much in touch with as he enters his 16th NFL season.
''I'll be long out of eligibility by the time these guys really hit the peak of their careers because they're both young players,'' Manning said. ''But I've really enjoyed working with them and seeing them develop, and both of them got better last year. And both can be even better this year, I believe.''
---
---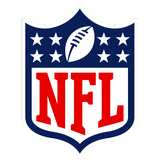 Get more from National Football League
Follow your favorites to get information about games, news and more
---