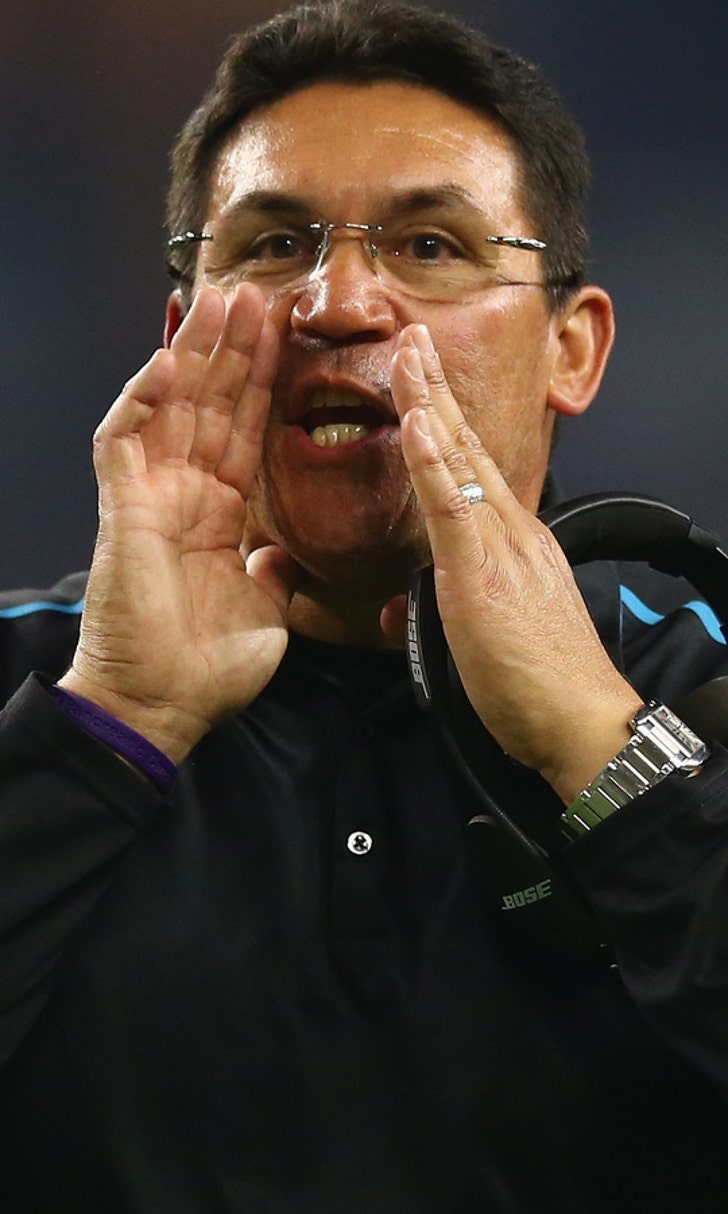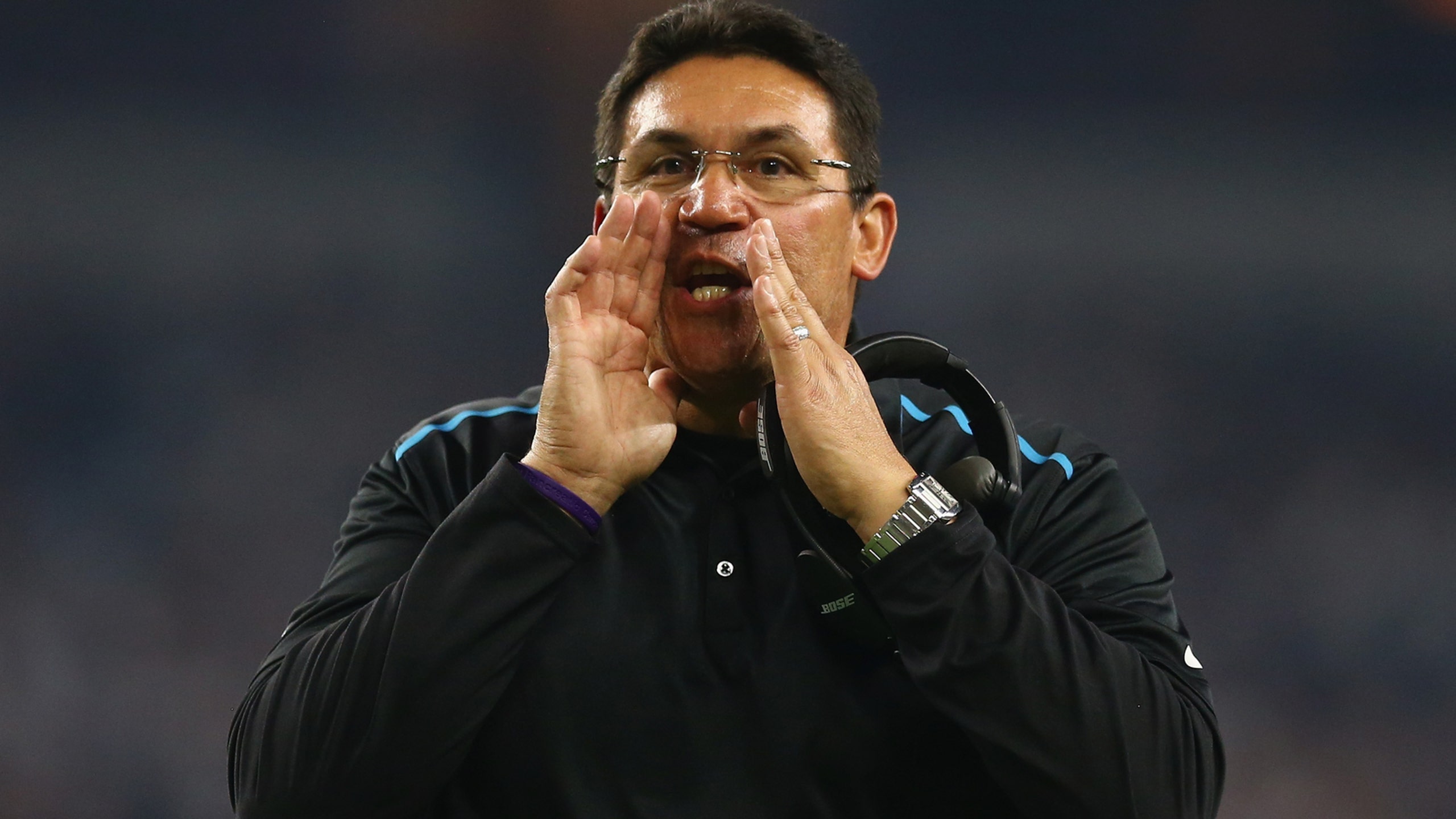 Respect Card Alert! Ron Rivera thinks his 14-1 Panthers don't get enough respect
BY foxsports • January 1, 2016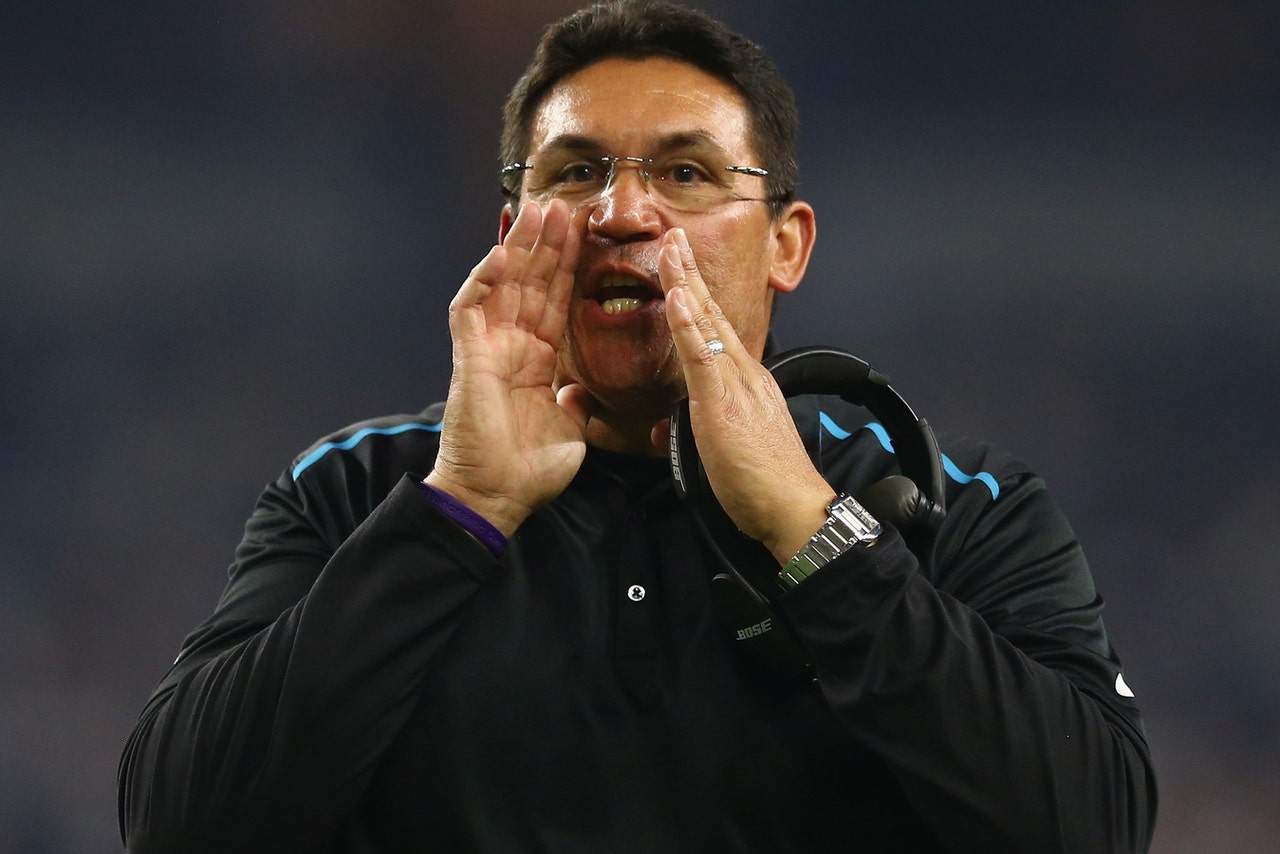 Carolina Panthers head coach Ron Rivera believes that his team doesn't get enough credit for what it's accomplished this season.
Rivera believes that, despite being 14-1, many observers don't think Carolina is a serious Super Bowl contender.
"I don't get it," Rivera said, via ESPN.com's David Newton. "I really don't. It's funny. At one point you've got a 14-game winning streak and people doubt you, then you lose one game and people doubt you even more.
"I think we crashed the party. People were expecting us to be 8-8, 9-7, I guess. It took people a long time to pay attention to us. I don't think we were fairly treated by some other people. People made statements about who we are, and they have no idea about who we really are."
Rivera seemed particularly aggrieved by comments from Gerald McCoy, who said that Cam Newton deserves the MVP because he does more with less.
"It's about trying to get recognized, and we have to some degree," Rivera said. "But I just don't think we've gotten our due, which is OK.
"We'll just do the best we can. We'll show up, play hard, and see what happens."
It's a bit amusing that Rivera is bristling at someone's reasoning for his own player to win MVP, but the Panthers seem to thrive with a chip on their shoulder, so more power to them. This isn't the first time Rivera has felt disrespected by the rest of the football world this season, although he had a bit more reason to be sour over that.
More from Larry Brown Sports:
---
---