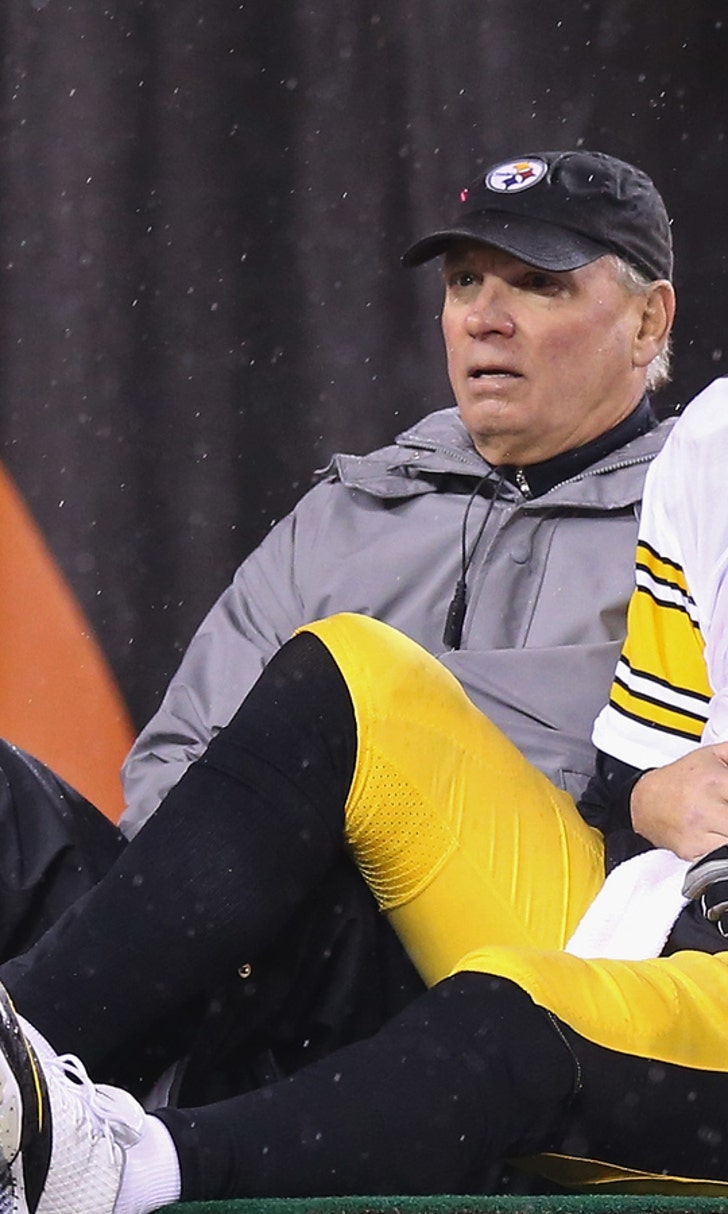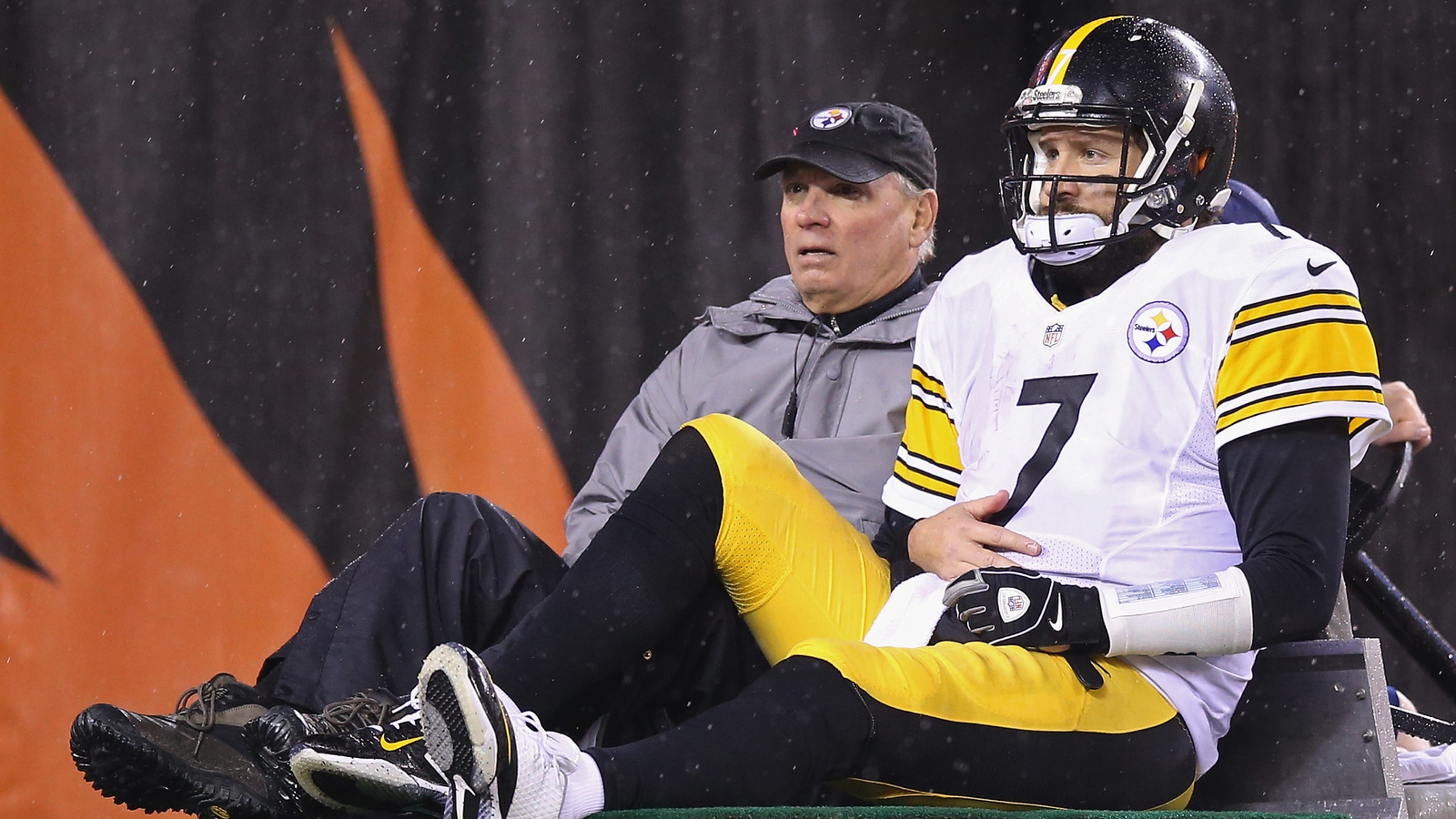 Report: Steelers 'optimistic' Roethlisberger will play
BY foxsports • January 10, 2016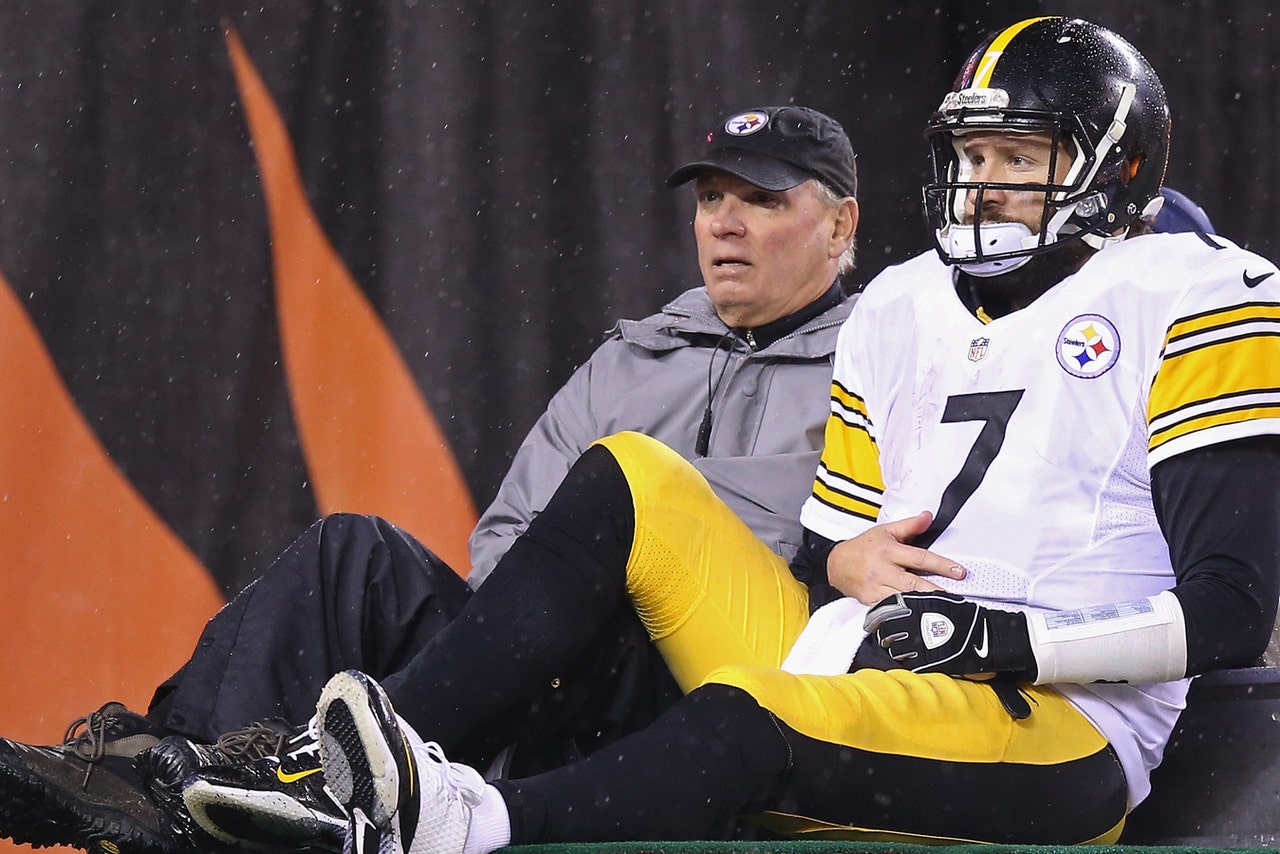 By Jesse Reed
Pittsburgh Steelers quarterback Ben Roethlisberger was injured during Saturday night's wild card game against the Cincinnati Bengals. He did return late in the fourth quarter to lead the game-winning drive, and some team officials seem to think he'll be back in action for the divisional round matchup against the Denver Broncos.
According to Jason La Canfora of CBS Sports, these officials "seem hopeful" and are "optimistic" about Big Ben's availability for next weekend's clash. Roethlisberger told Ed Bouchette of the Pittsburgh Post-Gazette that his shoulder is sore, but is day-to-day after an MRI. 
Roethlisberger exited Saturday's game with a painful shoulder injury. He was drilled by Bengals linebacker Vontaze Burfict early in the fourth quarter. Burfict executed a perfectly legal but devastatingly lethal pile-driver on the quarterback, driving Roethlisberger's right (throwing) shoulder into the turf.
Adding insult to injury, Roethlisberger was pelted with trash, including water bottles, as he exited the field on a stretcher (watch here). Showing just how much pain he was in, he barely responded physically to those assaults.
Clearly, he wasn't right, and this could be a big problem for the Steelers in the next round.
However, being who he is, nobody should expect Big Ben to sit out next weekend's game against the Broncos. Unless team doctors rule him out, he's going to give it everything he's got, proving once again he's one of the toughest players to ever step foot on the gridiron.
More from Sportsnaut:
---
---