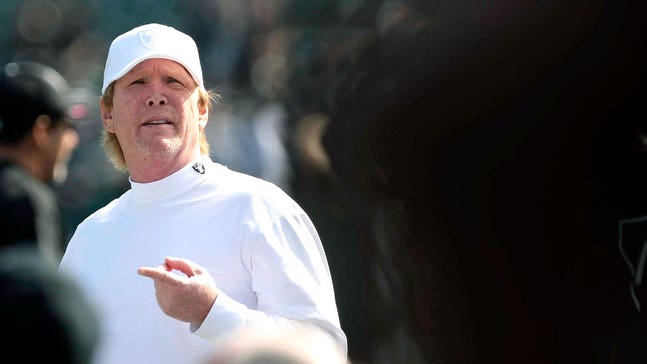 Report: Raiders owner Mark Davis open to selling a minority stake
Published
May. 22, 2015 2:06 a.m. EDT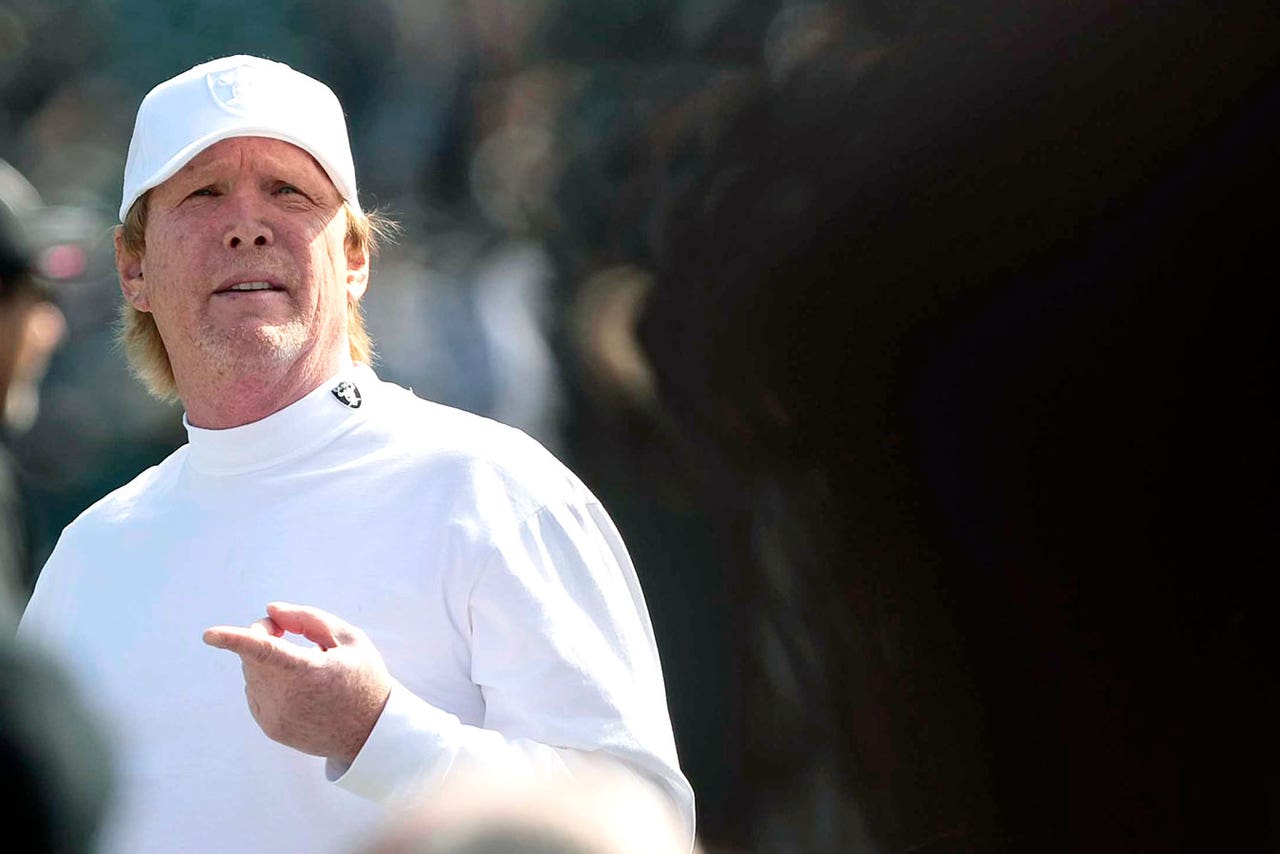 Mark Davis might be looking for a partner to help him run the Raiders, but it has to be a fit.
He's not looking for a Stan Kroenke-type -- someone to come in with money to help finance a stadium in Oakland or elsewhere.
"It's not to bridge the funding gap (for an Oakland stadium), but it would be to bring somebody in that would want to participate on both sides of the equation," Davis said. "That's always been available."
Davis wants to land a business-oriented minority owner who can move the franchise forward. He's not looking to sell controlling power, either -- Davis told reporters that'll stay with him until they day he dies.
---
---