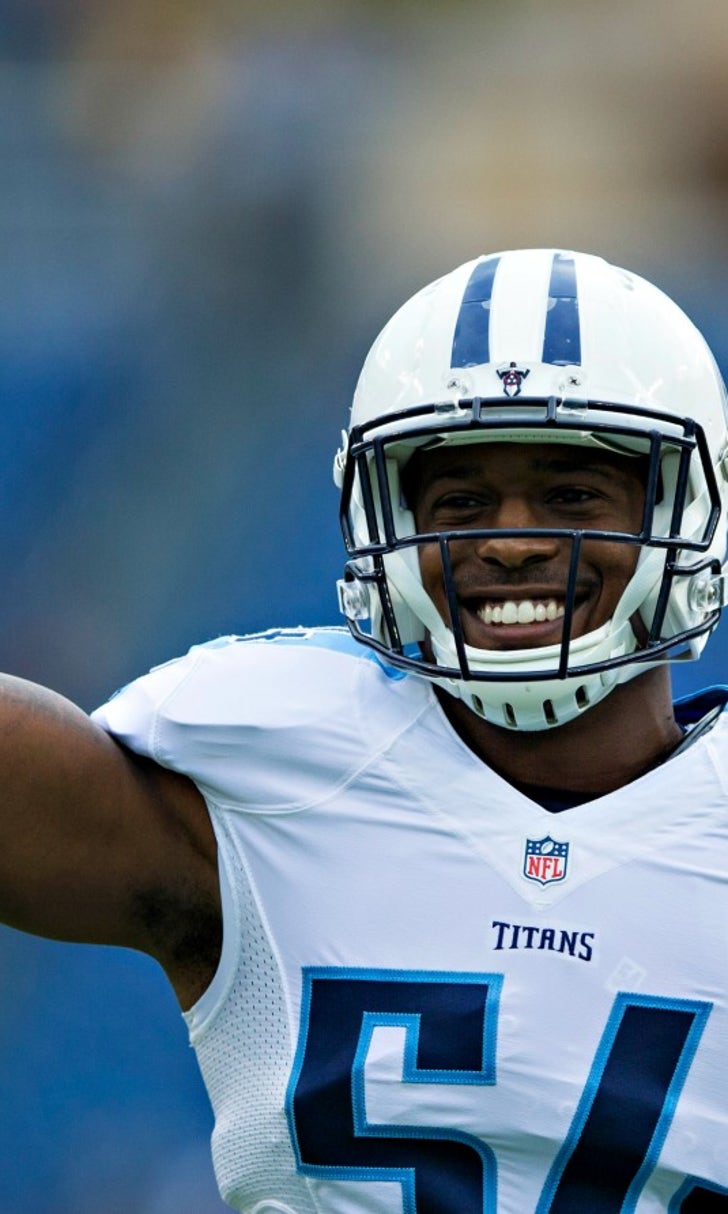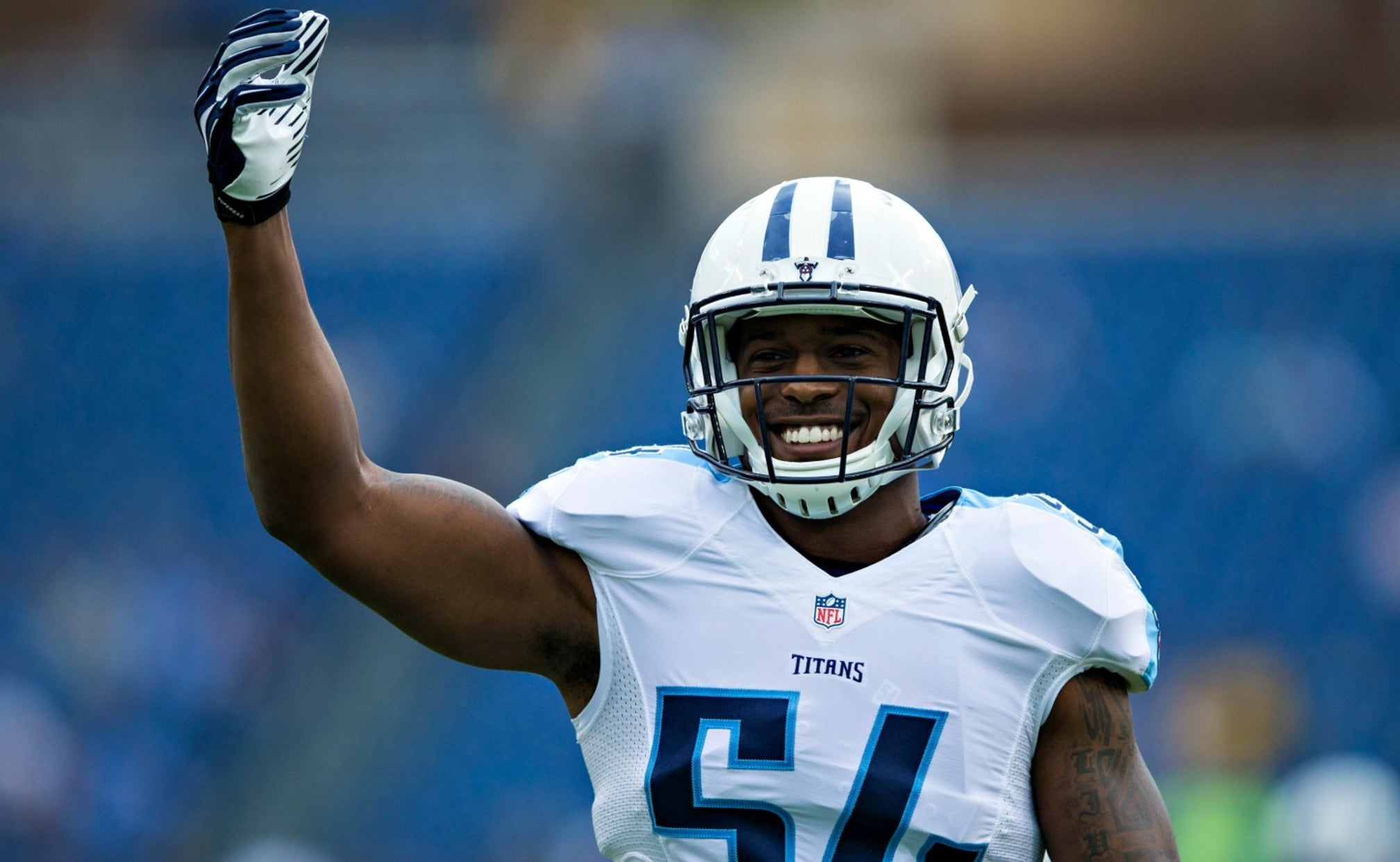 Report: NFL squashes Tennessee LB's plan to wear cleats to honor 9/11 victims
BY Barry Werner • September 10, 2016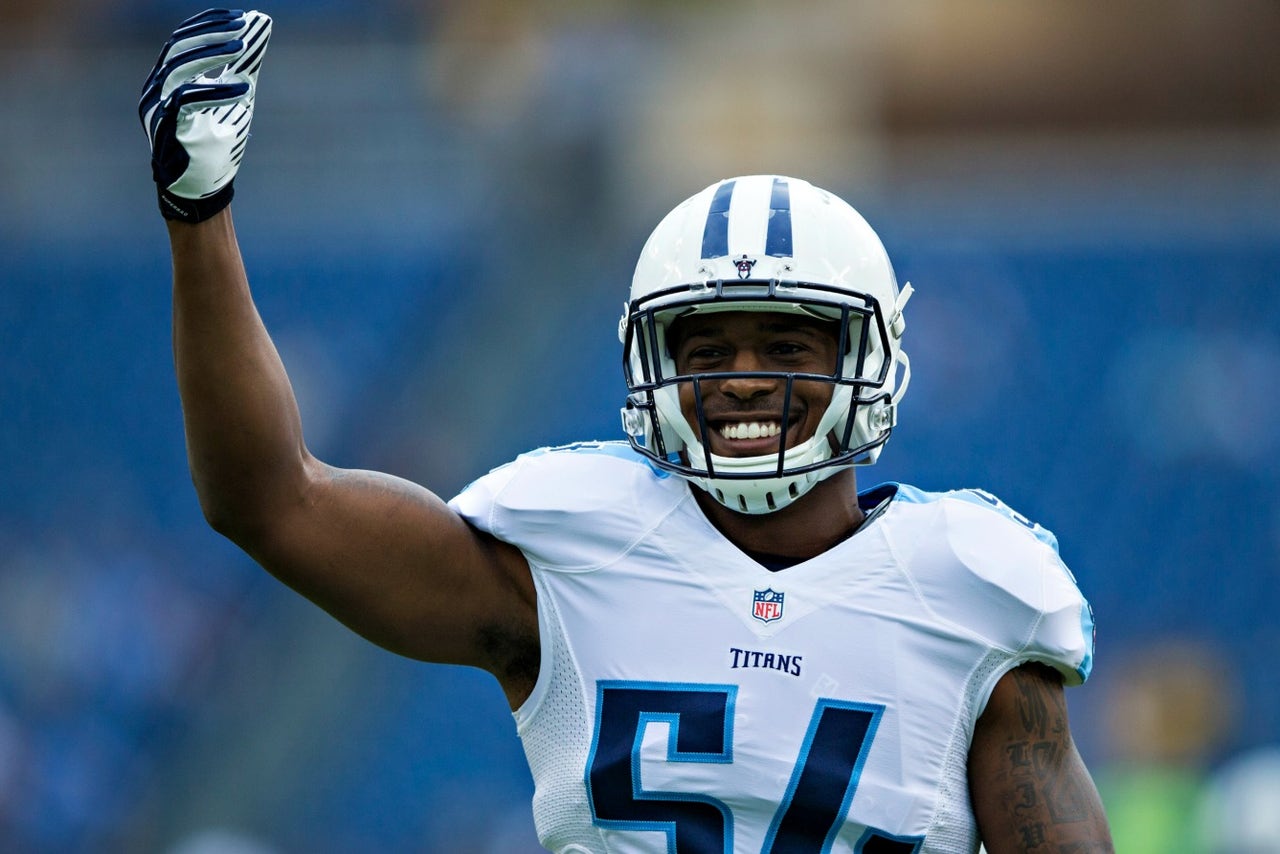 Titans linebacker Avery Williamson told The Tennessean on Friday his plans to wear cleats to honor the victims of 9/11 have been dashed because the NFL said he would be fined if he wore them.
Per The Tennessean:
Williamson was going to wear custom patriotic cleats during the Titans' home opener against the Vikings on Sunday, the 15th anniversary of the 9/11 terrorist attacks, but those plans changed when a league representative called to inform him about a looming fine for violating uniform code.
"I don't want to draw negative attention, so I'm just going to focus on playing the game," Williamson told The Tennessean on Friday. "Once I heard from them, I didn't even try to argue anything. I just left it alone. I didn't want to press the issue."
The star-spangled blue cleats with red- and white-striped Nike swooshes were airbrushed by True Blue Customs in Lexington, Ky. They feature the words "Never Forget" and "9/11" on the back of each shoe, with the "11" representing the Twin Towers. The NFL mandates all teammates wear the same color scheme on their shoes.
The NFL has a notoriously strict uniform code, and this is not the first instance where the league has insisted player stick to it. 
Williamson said teammates encouraged him to wear the cleats, saying they would help pay any fine. The cleats feature the words "Never Forget" and "9/11" on the back of each shoe, with the "11" representing the Twin Towers.

Williamson says he will instead auction the cleats to benefit Operation Warrior Wishes, offering a meet and greet, two VIP tickets to a Titans home game and an autographed jersey to the highest bidder.
Adding to the issue is the fact that Odell Beckham Jr. and Victor Cruz of the New York Giants are also planning to wear patriotic-themed cleats Sunday against Dallas. The Tennesseean reported it reached out to the NFL for comment but did not receive a response. 
The New York Post reported the NFL's apparent decision to nix Williamson's cleats had local police officials in the Big Apple up in arms.  
"I'm making a goal line stand on this. Enough is enough! The NFL is out of bounds on this," [Port Authority Police Benevolent Association head Paul Nunziato] insisted.
He said that NFL Commissioner Roger Goodell, by denying Williamson the right to wear the patriotic footwear, had "committed a personal foul against humanity.
"This guy [Williamson] was hoping to honor everyone who died on 9/11, no matter what their country or color."
Nunziato and another police union boss, Patrick Colligan, president of the New Jersey State Policemen's Benevolent Association, hope Williamson reconsiders and said they would also chip in to help pay any fine.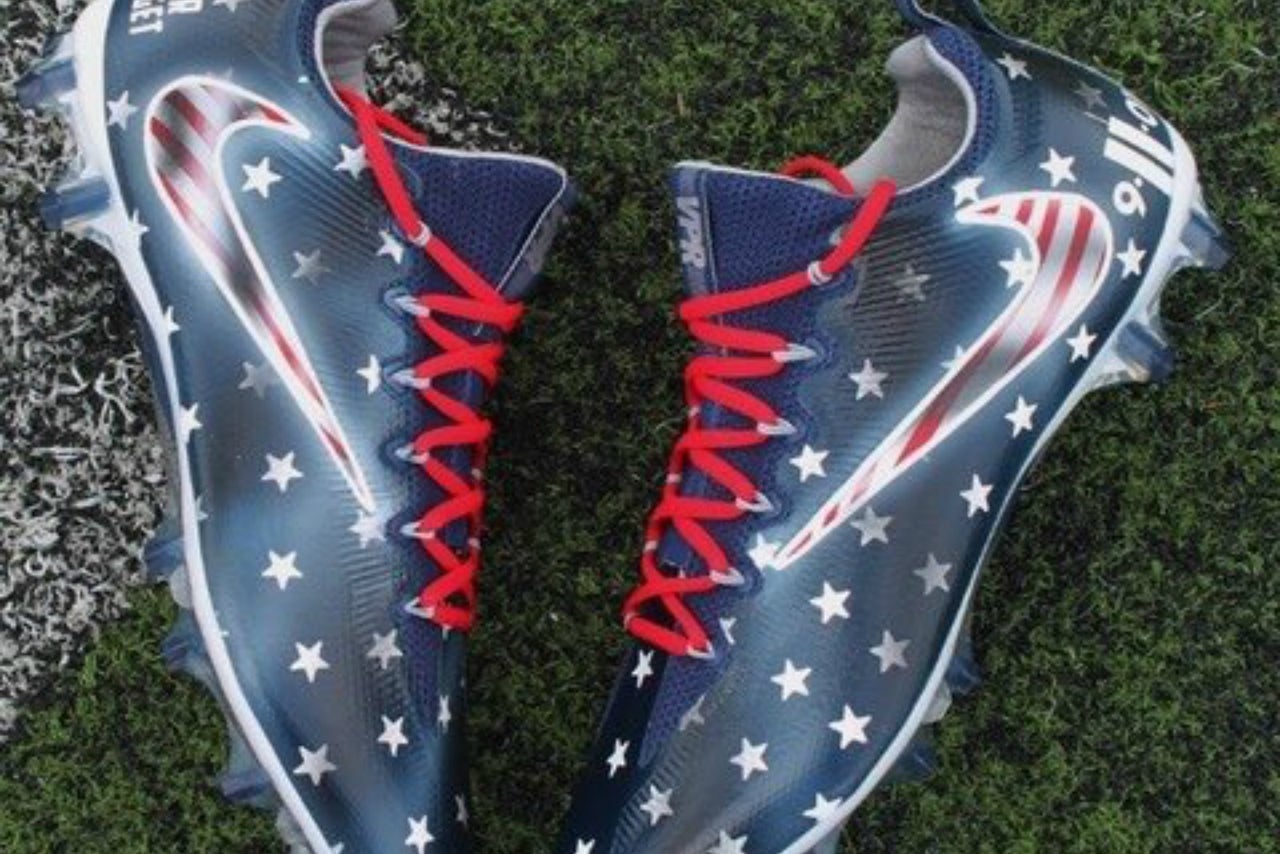 ---
---