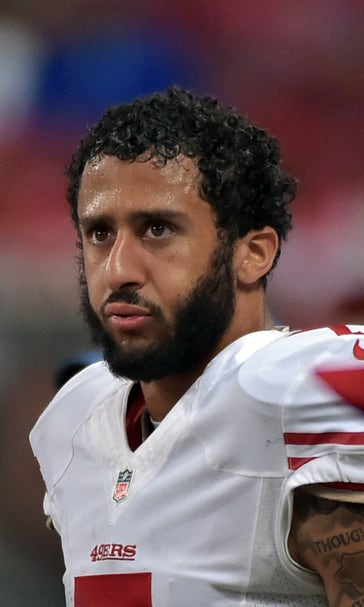 Report: Kaepernick not allowed to watch game from sideline
December 19, 2015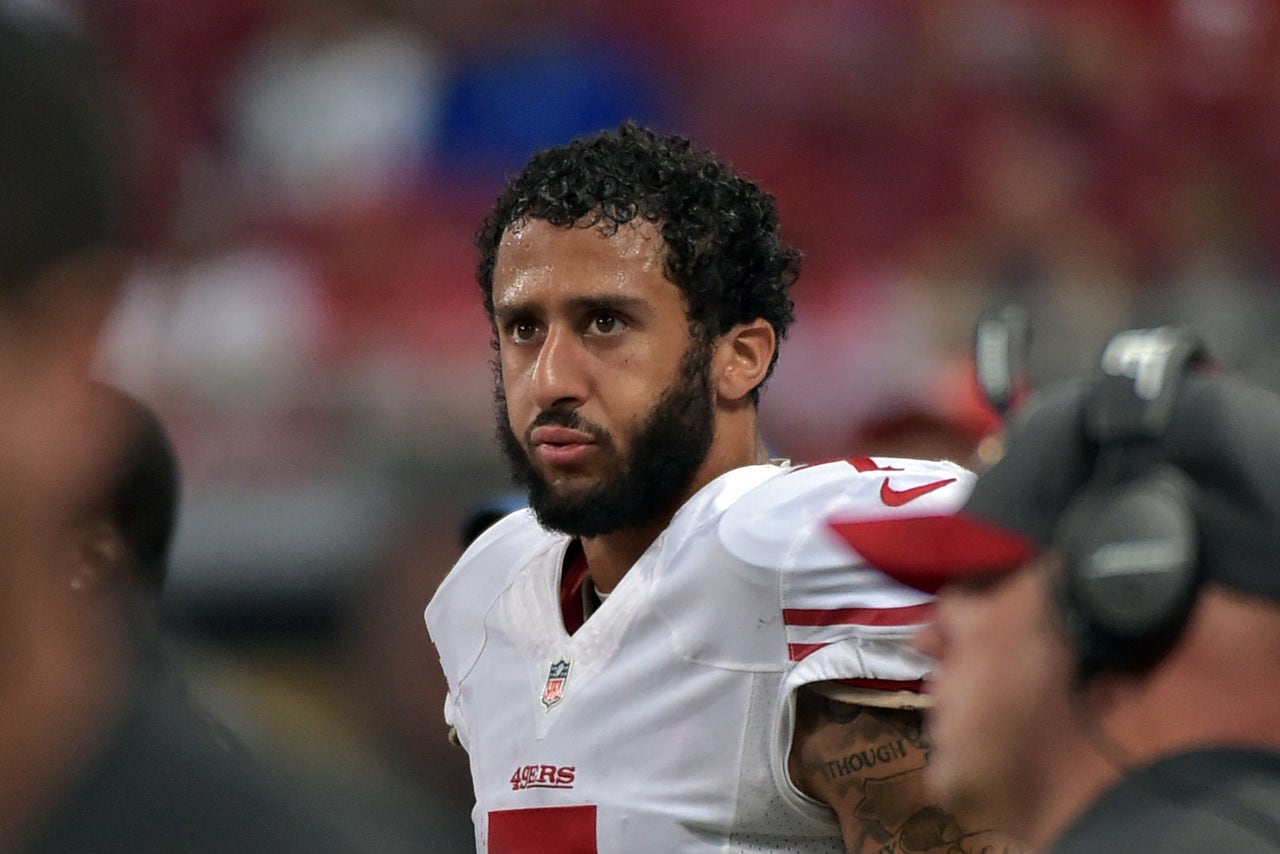 Due to medical concerns, Colin Kaepernick is reportedly prohibited from watching Sunday's San Francisco 49ers game against the Cincinnati Bengals from the team's sideline.
Mindi Bach of CSN Bay Area dropped this news late Saturday night, per sources, noting "Kaepernick's left arm remains in a sling as he recovers from arthroscopic surgery to repair a torn labrum."
It's not uncommon for NFL teams to make decisions like this when player safety is concerned. Per Bach, a 49ers team spokesman said it's common procedure for the franchise to implement such measures for players on the IR.
However, the 49ers have even more reason than normal to make sure Kaepernick's recovery goes smoothly. His salary for 2016 is fully guaranteed for injury, and the 49ers will owe him this money if he's on the roster after April 1, or if he fails to pass a physical.
Keeping him away from the action is just smart business right now, especially if San Francisco truly has no plans to bring the embattled quarterback next season, as many believe to be the case.
More from Sportsnaut:
---
---