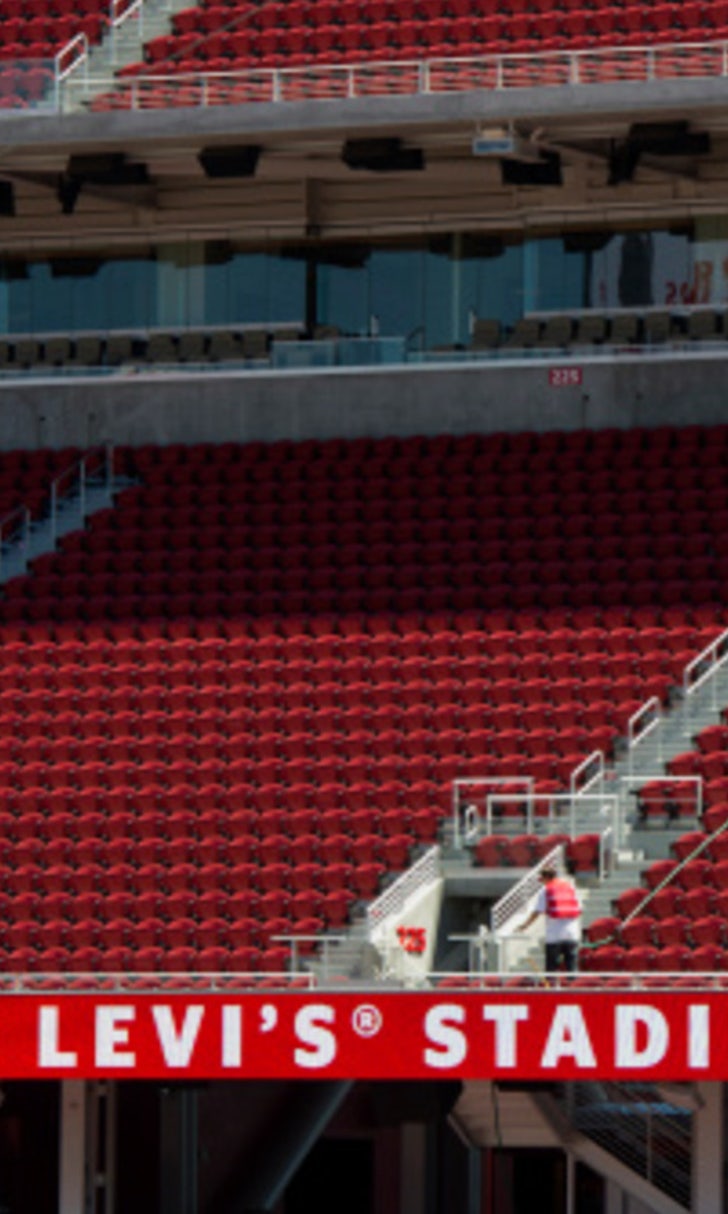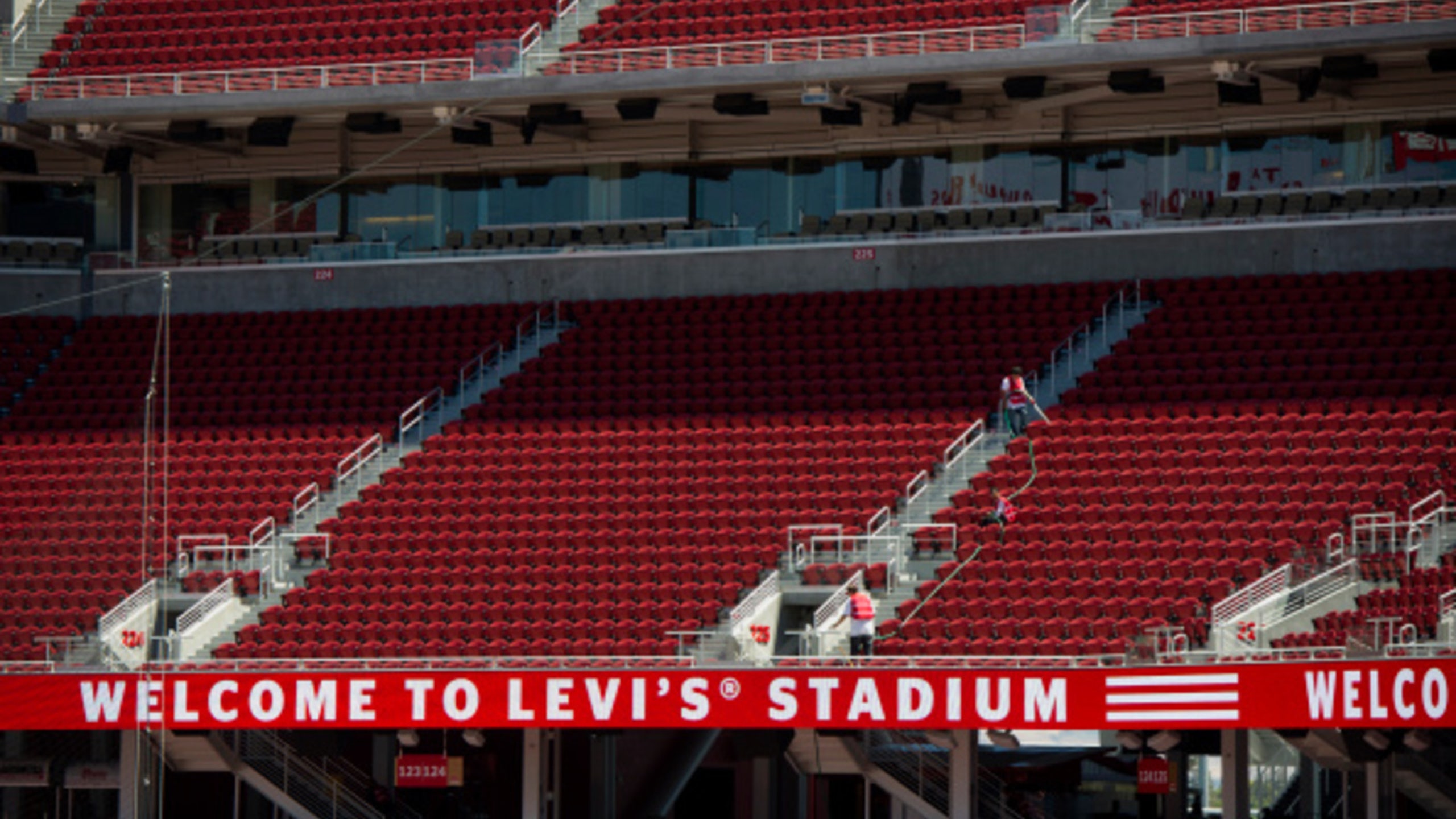 Report: Fan sues 49ers after service dog booted out of Levi's Stadium
BY foxsports • January 9, 2016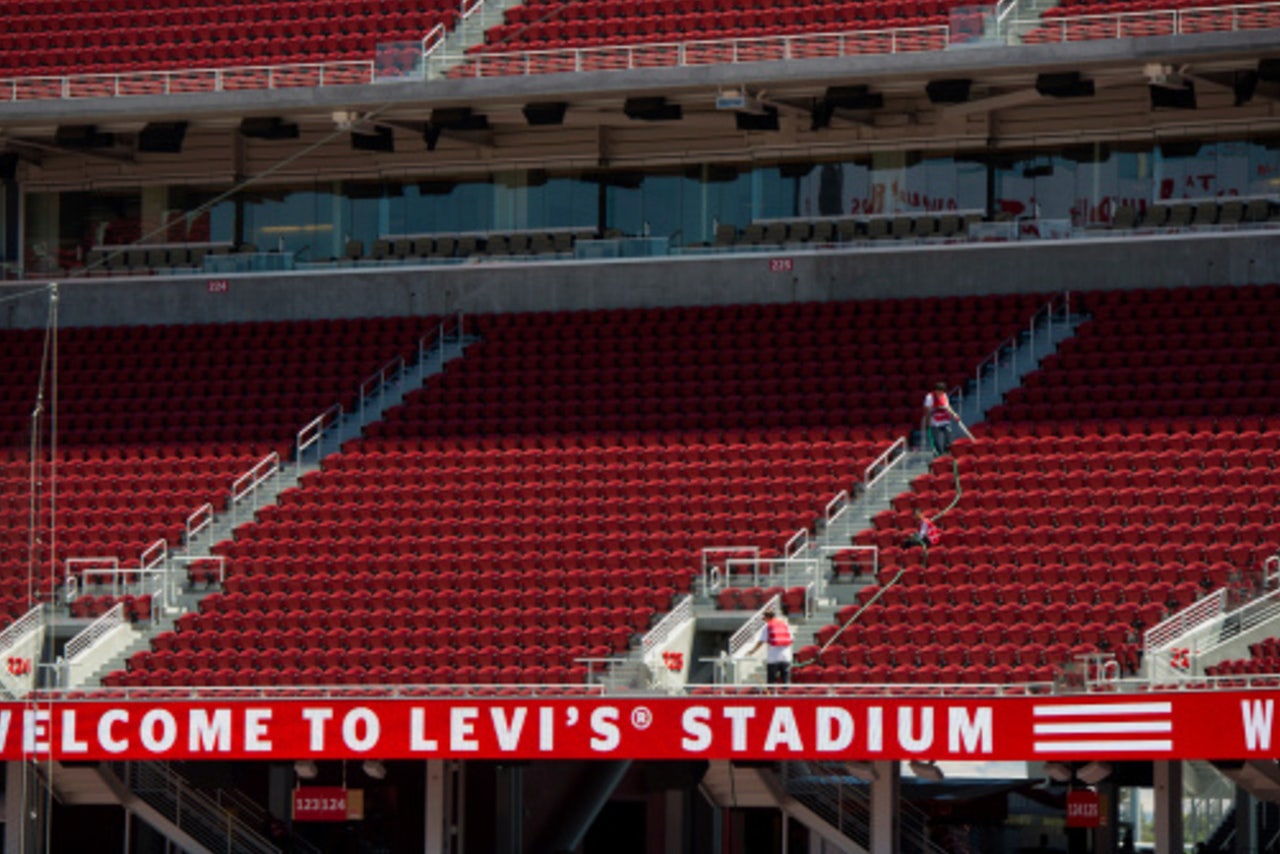 According to a report by TMZ Sports, James Hilburn plans to sue the San Francisco 49ers for not adhering to the Americans with Disabilities Act.
On Nov. 29, Hilburn and his service dog, Bear, entered Levi's Stadium to attend the 49ers' game against the Arizona Cardinals. They reportedly had no issues passing through security to enter into the stadium.
According to the report by TMZ Sports, Hilburn has a disease called myoclonic dystonia that causes him to have seizure associated to stress. His service dog has received training to be vocal when a possible seizure might occur.
Once Hilburn got inside the Levi's Stadium, he says he was confronted by police and stadium security that reportedly told him that Bear could not be there, per TMZ Sports. Hilburn was told that a shuttle was coming to escort he and his dog away. This reportedly was enough stress that Hilburn began to have a seizure.
In the video clip obtained by TMZ Sports, Bear can he heard whining and barking as he is trained to do to alert his owner. Per the report, lawyer Mark Thomas said that Hilburn wound up in the hospital due to the incident.
If the report is accurate, it would appear that personnel at Levi's Stadium are on different pages when it comes to allowing or not allowing service dogs on the premises. Thankfully, Hilburn made it to a hospital safely.
Reportedly TMZ has attempted to contact the 49ers' organization on the situation, but has yet to hear anything in return.
More from Sportsnaut:
---
---