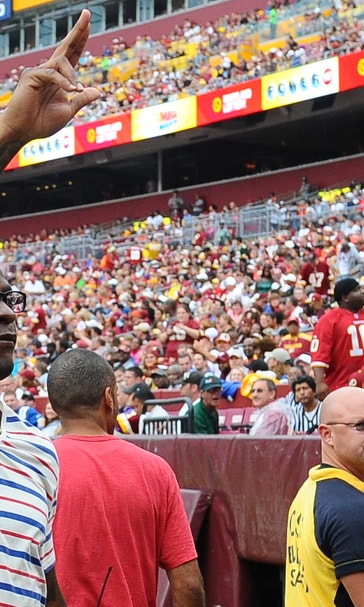 Report: Ex-NFL RB Clinton Portis files for bankruptcy, owes over $4.8 million
December 18, 2015

Clinton Portis has filed for bankruptcy, and according to documents obtained by Deadspin, he owes a ton of money.
The former NFL running back who made a name for himself making huge plays with the Denver Broncos and Washington has quite the reported laundry list of debt, which adds up to $4,857,659.50.
Among the apparent top creditors are the IRS, a couple of prominent casinos, and most notably his own mother and a CNN reporter.
• $899.09 in unpaid telephone bills
It's quite understandable that he's filing for bankruptcy when you consider he's bringing home relatively little these days. According to the documents, Portis receives "$3,500 per month in disability payments from the NFL, and $1,000 per month for freelance sideline reporting at NFL games," per Deadspin.
Over the summer it was already known that Portis was dealing with significant financial troubles, stemming from a bad investment in a casino. The project attracted other big names in the NFL, including Terrell Owens, Plaxico Burress, Roscoe Parrish, Gerard Warren, Kyle Orton, Greg Olsen and Santonio Holmes.
"This been ongoing since 2011, 2012. We just gotta go thru the court process," Portis said in July, via CBSSports.com. "There's nothing else I can do. My lawyers are currently dealing with this."
This is just one of many cautionary tales for all the young athletes coming into money at a young age. Not all investments are worth sinking your money into, as Portis found out the hard way.
More from Sportsnaut:
---
---