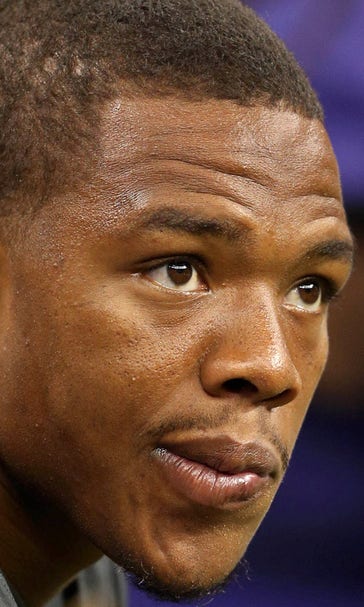 Report: Don't expect the Chiefs to call Ray Rice
October 13, 2015

Andy Reid has built his coaching career on a stack of second-chance players.
But don't expect Reid to open the door for a Ray Rice return -- even in the wake of Jamaal Charles' season-ending knee injury.
According to ProFootballTalk's Darin Gantt, the Chiefs would be hesitant to bring a player like Rice on for two reasons. For purely football reasons, Rice appeared at the tail end of his career the last time he suited up as a Baltimore Raven; there's no reason to expect he's improved since then.
Of course, any team inquiring about Rice must consider the non-football ramifications. 
Regardless of need, Gantt reports that the Chiefs might steer clear of Rice after dealing with their own tragic controversy only three seasons ago. 
Writes Gantt: "The specter of Jovan Belcher might prevent it (a Rice signing). The former Chiefs linebacker shot his former girlfriend and then himself in a 2012 murder-suicide that left a 3-month-old orphan behind, and that kind of backdrop might make it hard to sell a redemption story like Rice's."
---
---