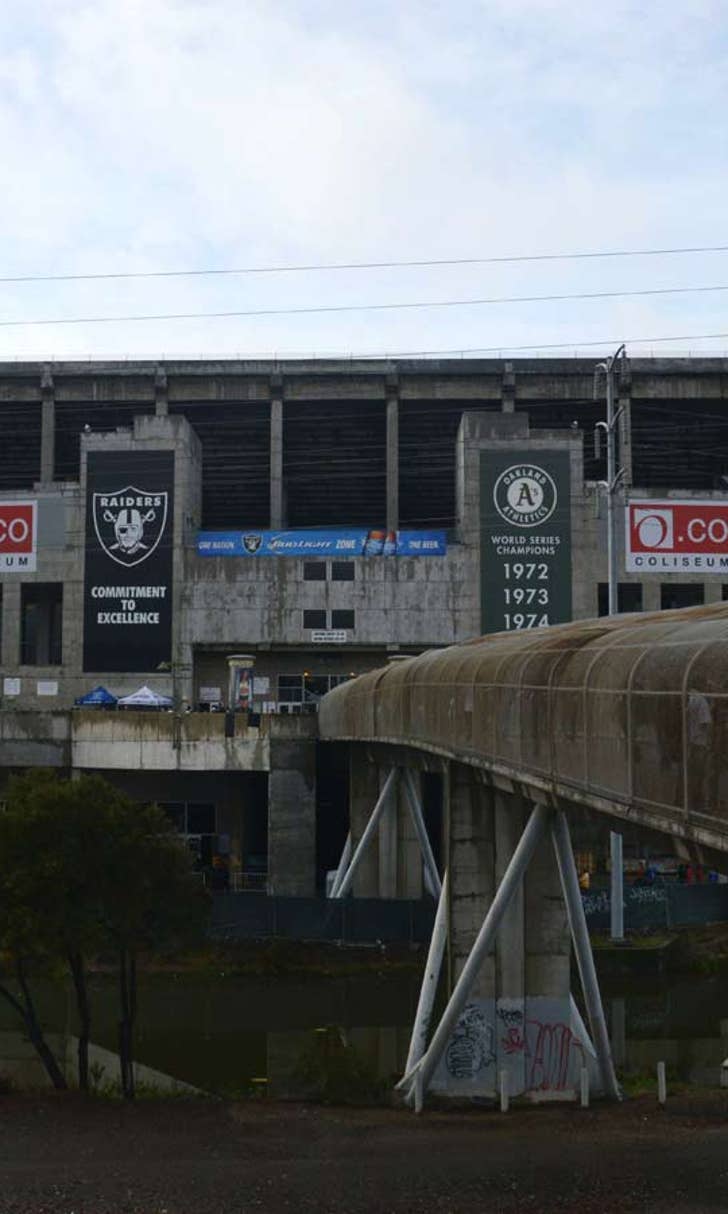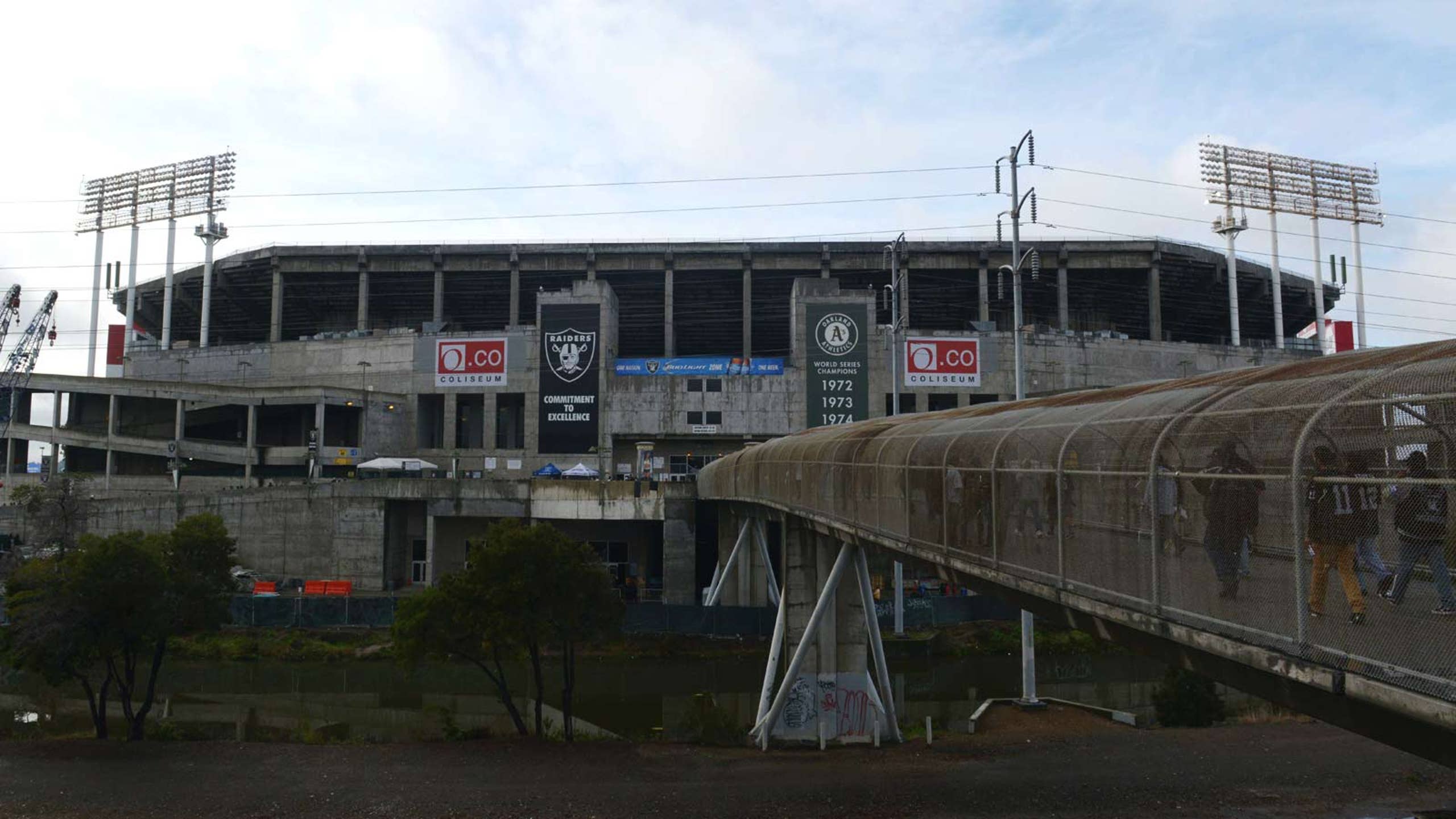 Report: Alameda County could give Raiders new hope in Oakland
BY foxsports • July 29, 2015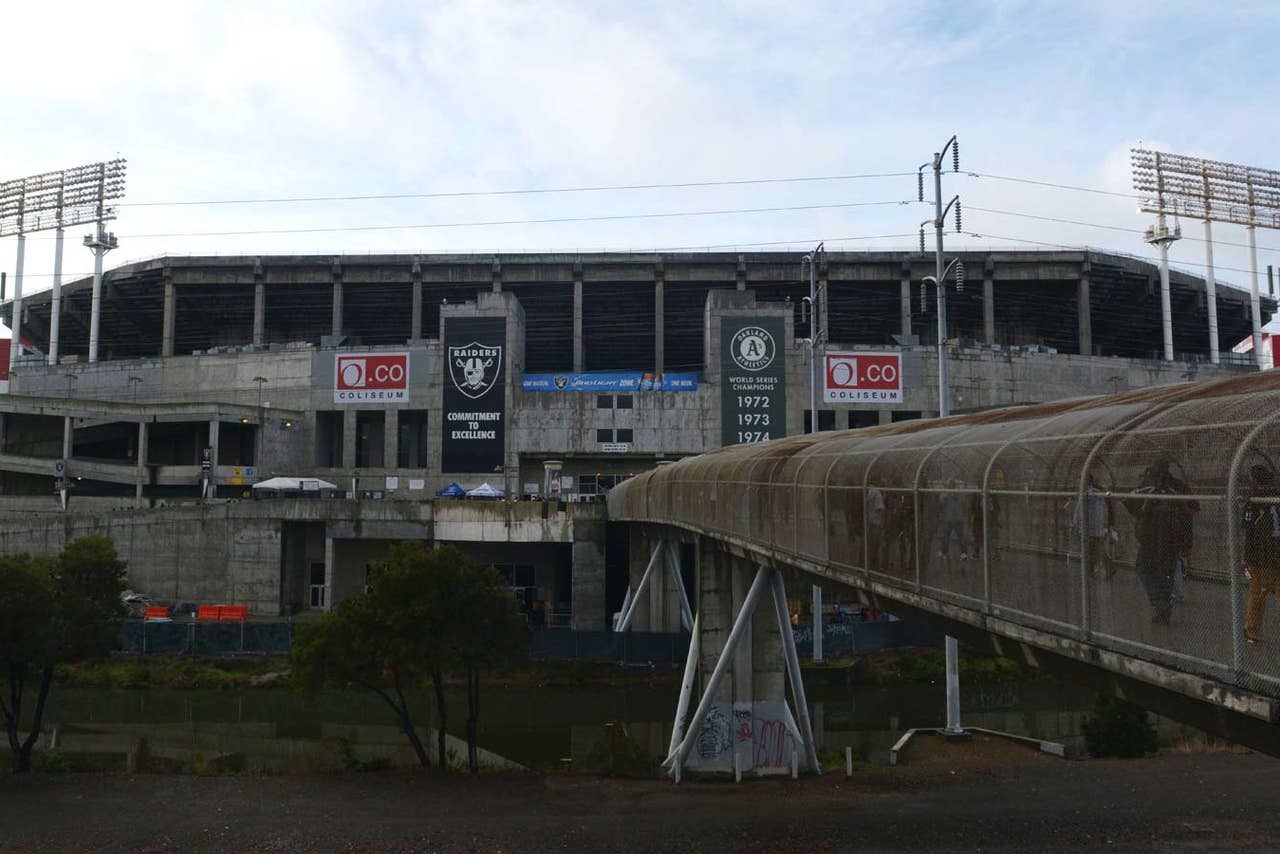 Alameda County might've just given the Raiders the push they desperately needed to stay in town. 
According to the San Francisco Chronicle, area leaders want out of the sports stadium business and are willing to share their stake in the Coliseum Complex, which houses three pro sports teams.
The Raiders stand to benefit from a management shake-up the most. The joint Oakland-Alameda County Coliseum Authority oversees the entire sports complex. Dropping the county from negotiations would streamline the entire process and let city and team talk, 1-on-1.
"It's been extremely challenging to negotiate a deal with the city, the county, two public entities and three sports teams," county Supervisor Nate Miley told the Chronicle. "So let's just get out of this and let the city negotiate whatever deals it wants, because, frankly, Oakland is going to benefit much more from this than the county."
It's perfect timing for Bay Area football fans. Oakland has something to stand by if the Raiders deliver their Los Angeles plans to owners on Aug. 11.
---
---