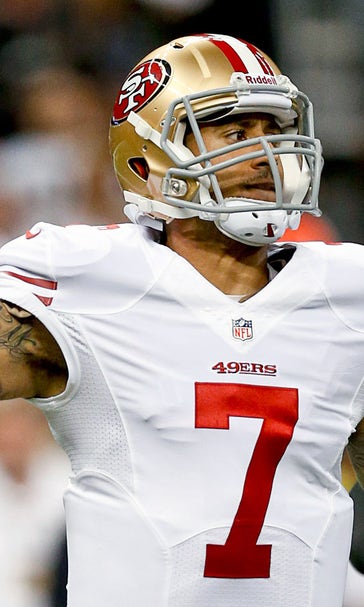 Report: 49ers have toughest path to playoffs in the NFL
April 21, 2015

Looking ahead at schedules can be one of the most fun and dangerous pastimes. 
It is always fun to play the game of these are the sure wins and these games are the sure losses, and these are the toss up games. But in reality, it is nearly impossible to predict what will happen each game, especially in the NFL where parity controls all.
However, if you want to look at the numbers, you will see that the 49ers have the toughest task of any team to try to reach the postseason next year.
The Washington Post breaks down last seasons talent combined with Super Bowl odds for 2015 and ranks the 49ers with the toughest road to the playoffs. 
A lot of this has to do with the NFC West being one of the toughest divisions in football. The 49es will see the Seattle Seahawks, Arizona Cardinals, and the St. Louis Rams all twice next season.
They will then face off against the NFC North which of course has the Green Bay Packers and Detroit Lions. Two double digit win teams from a year ago.
The 49ers will also face the AFC North next season which includes the Baltimore Ravens, Pittsburgh Steelers, and Cincinnati Bengals. Three double digit win teams from a year ago.
The 49ers had a rough offseason and it won't get any easier for them as they take on the most difficult schedule of 2015.
(h/t Washington Post)
---
---