National Football League
National Football League
Redskins will start RG3 at QB on Saturday vs. Eagles
Published
Dec. 15, 2014 9:31 p.m. ET

Robert Griffin III isn't done yet with the Washington Redskins.
A fifth starting quarterback change this season -- this one mandated by Colt McCoy's aggravated neck injury -- means RG3 will get the call Saturday against the Philadelphia Eagles.
"He's got every chance this week against the Philadelphia Eagles to take this position and run with it," coach Jay Gruden said Monday. "And I'd like to see him have some urgency about him and play well, and hopefully there won't be much of a debate if he does well."
The switch merely reinforces the state of the Redskins, where the only certainty is uncertainty. Chances seemed slim that Griffin would get another start this season, and his future in Washington became an open question, after he was benched two weeks ago amid biting criticism from Gruden over the former Heisman Trophy winner's ability to operate a pro-style passing attack.
Now Gruden would just like somebody -- anybody -- to take the job and claim it. Griffin, McCoy and Kirk Cousins have combined to produce a 3-11 record and a guaranteed spot in the NFC East cellar for the sixth time in seven seasons.
"It's not what you want," said Gruden, a first-year head coach who was hired in part because of his success in working with quarterbacks. "You want somebody to take the position and play and have success, obviously. But unfortunately Robert got hurt early, Kirk had turnover issues, and Colt took an opportunity and ran with it and did well and then Colt got the injury.
"Now we're back to Robert. I have nothing against all three. I think all three quarterbacks have a good future. I just want somebody to take the position and run with it, and hopefully we'll see something like that this week with Robert."
McCoy's status was in doubt throughout practice last week because of a sprained neck suffered late in the 24-0 loss to the St. Louis Rams. He was cleared by a doctor on Friday, but he lasted only one series Sunday against the New York Giants before taking a hit that aggravated the nerve.
Griffin, therefore, came on in relief for the second straight game. He completed 18 of 27 passes for 236 yards and a touchdown, and he had an 8-yard scoring run at the end of the first half overturned on an obscure rule after a replay review. The play turned the tide in the 24-13 loss.
Gruden offered faint praise for Griffin immediately after the game. The coach's words were slightly more positive Monday.
"I thought he played with good energy," Gruden said. "I thought he took the ball down and ran it when he had to a few times, and was pretty efficient with the passing game. For whatever reason, in the second half we couldn't get it going. We got in some third downs and weren't able to convert again, and that was unfortunate. He's just got to continue to go through the same progressions and see the concepts, but something to build off of, hopefully."
With McCoy injured, Cousins will move up to the No. 2 spot. The way things are going, he might get another start.
"Kirk's a heck of a guy, he's worked extremely hard, and he's dying for another chance," Gruden said. "Whether he gets it or not this year is to be determined, but I know he'll get a chance another time somewhere soon."
Griffin was sacked seven times Sunday, the sixth game in a row in which the Redskins have allowed five or more. Their 53 sacks allowed this season are second-most in the league. Gruden said some of Sunday's sacks were the fault of the offensive line; some resulted from a poor play by Griffin.
"He's 24 years old, and he's still learning," Gruden said. "I don't think we can really judge his future right now based on what he's done. I think it will be a continuing process. And we still hope to see him getting better every week, and hopefully he'll do that this week."
NOTES: Gruden said he went conservative late in the game because Griffin was banged up trying to scramble for yardage. The coach said in hindsight he should have had all three quarterbacks active. ... Injury updates: LT Trent Williams did not require an MRI on his sprained right shoulder. C Kory Lichtensteiger has a sprained MCL in his left knee. DE Jason Hatcher has a swollen right knee. None has been ruled out for Saturday. 
---
---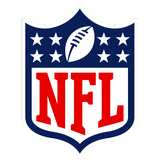 Get more from National Football League
Follow your favorites to get information about games, news and more
---