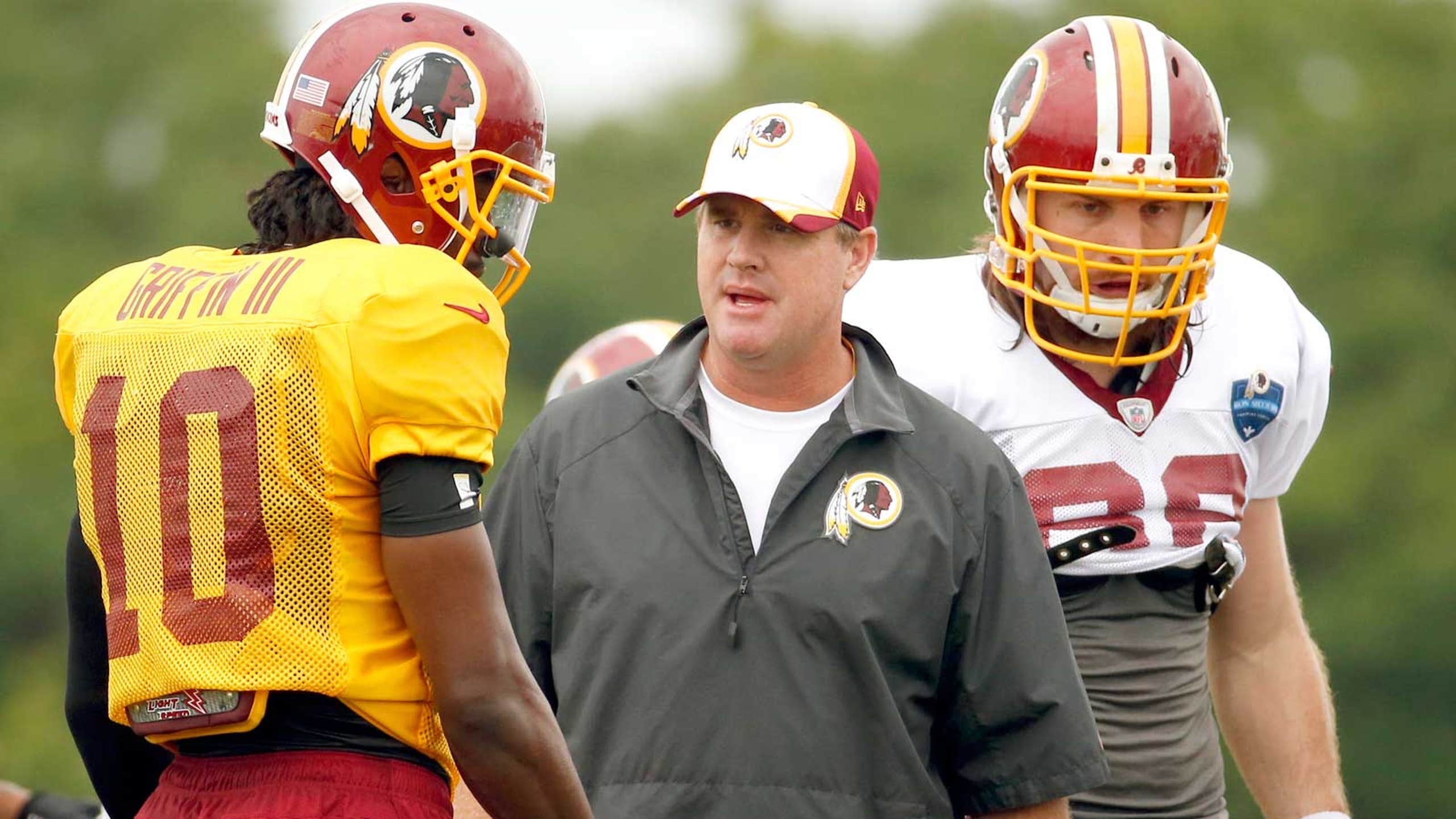 Redskins QB coach Cavanaugh breaks down RGIII's mechanics
BY foxsports • June 19, 2015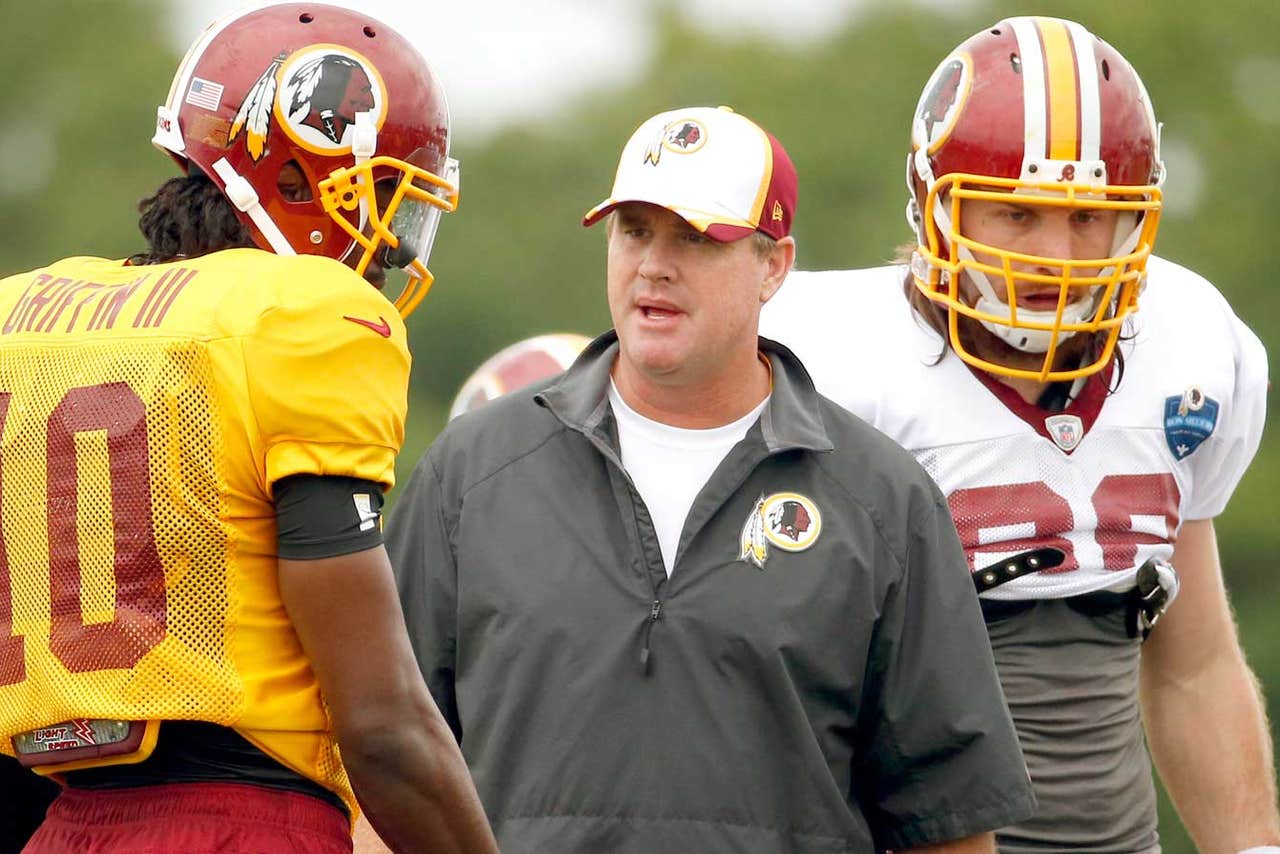 Quarterback Robert Griffin III admitted earlier this week that he feels the best he has in a long time, as he prepares for his second season in Jay Gruden's offensive scheme. Earlier this week, Gruden heaped praise on Griffin for the improvements he made with his footwork, mechanics and knowledge of the offense.
Quarterbacks coach Matt Cavanaugh has worked with Griffin all spring, and he is hoping to help him evolve into a rhythm passer.
"There's flashes where [Griffin] goes on runs of 10, 12, 15 plays where everything's right and then he'll slip a little bit," Cavanaugh said, per CBS Washington. "But then he gets back. He now knows when he doesn't feel comfortable and he can figure it out watching on tape. So that's encouraging. Getting better at anything you've got to be aware of it. And I think he's become very aware of some of the things that we want him to do a little bit differently."
Griffin was exceptional during Tuesday's mini-camp practice. Like Gruden, Cavanaugh took notice, and he is hoping to see many more days like Tuesday when the Redskins open up training camp on July 29th.
"[Griffin] looked poised, relaxed. He was accurate. He was throwing with a good base, he was able to finish his throwing motion. He made plays down the field. He made plays checking the ball down. Got a lot of completions. Got the ball out of his hand in good rhythm," Cavanaugh said. "And all those things add to not getting sacked, not turning the ball over, not having negative plays. And I think he appreciated the day he had yesterday. I tell him after a day like that 'You screwed up now. Because now we're going to expect it every day.'"
If Griffin can take a major step forward in 2015, the Redskins have a chance to make a serious turnaround after adding ample talent and depth to the offensive and defensive lines.
(h/t CBS DC)
Photo Credit: AP Photo/Alex Brandon
---
---