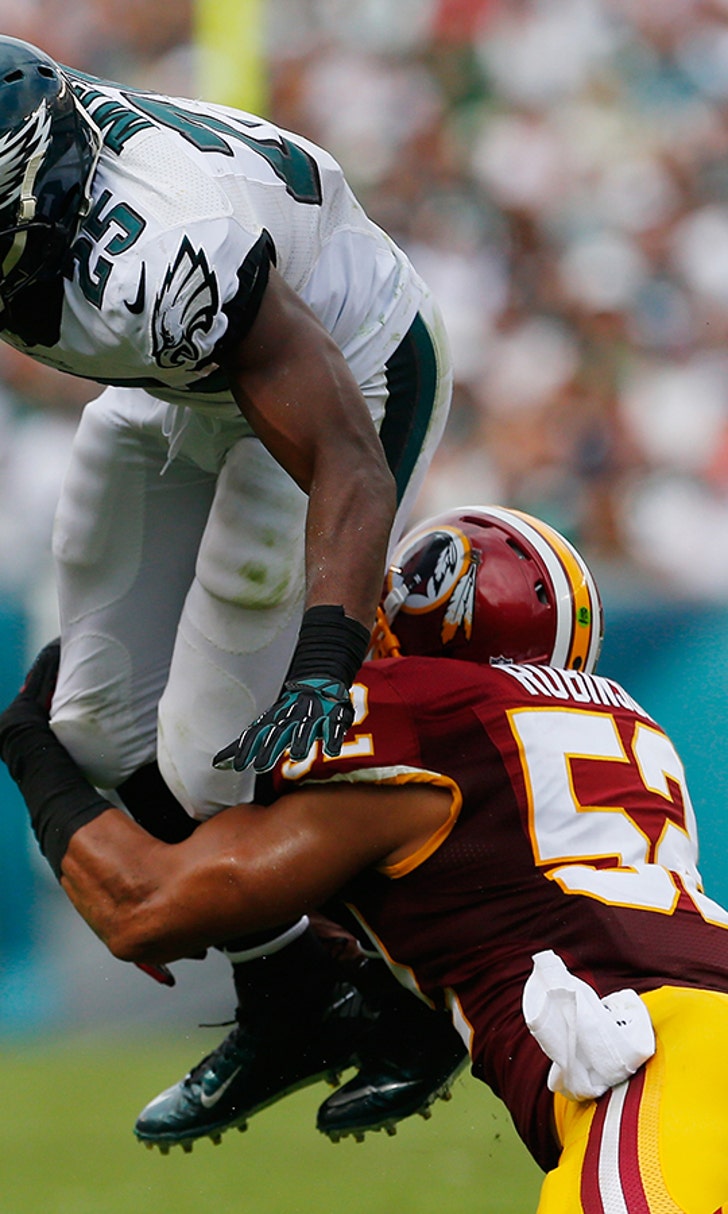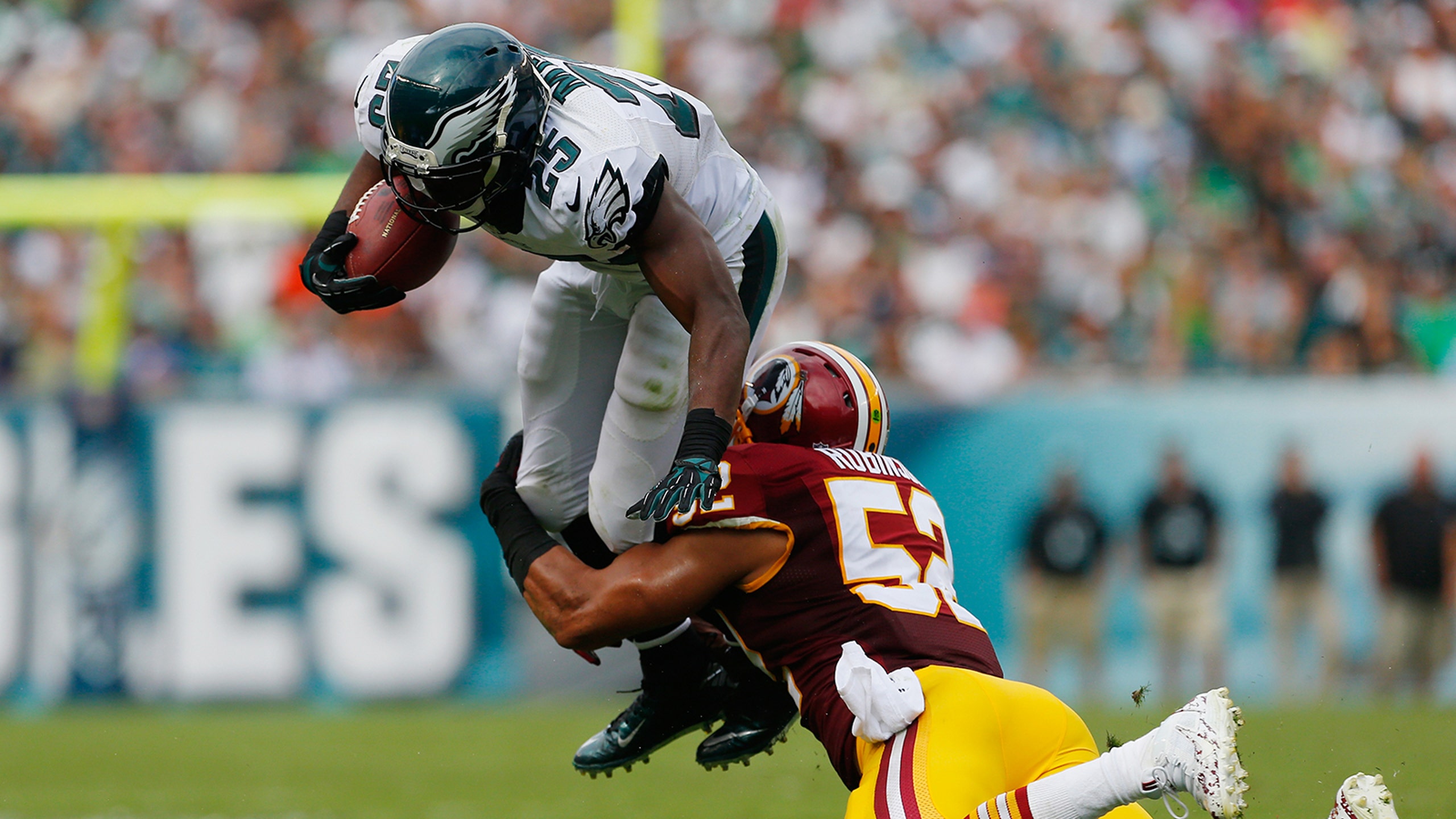 Redskins LB Keenan Robinson still looking for breakout season
BY foxsports • June 15, 2015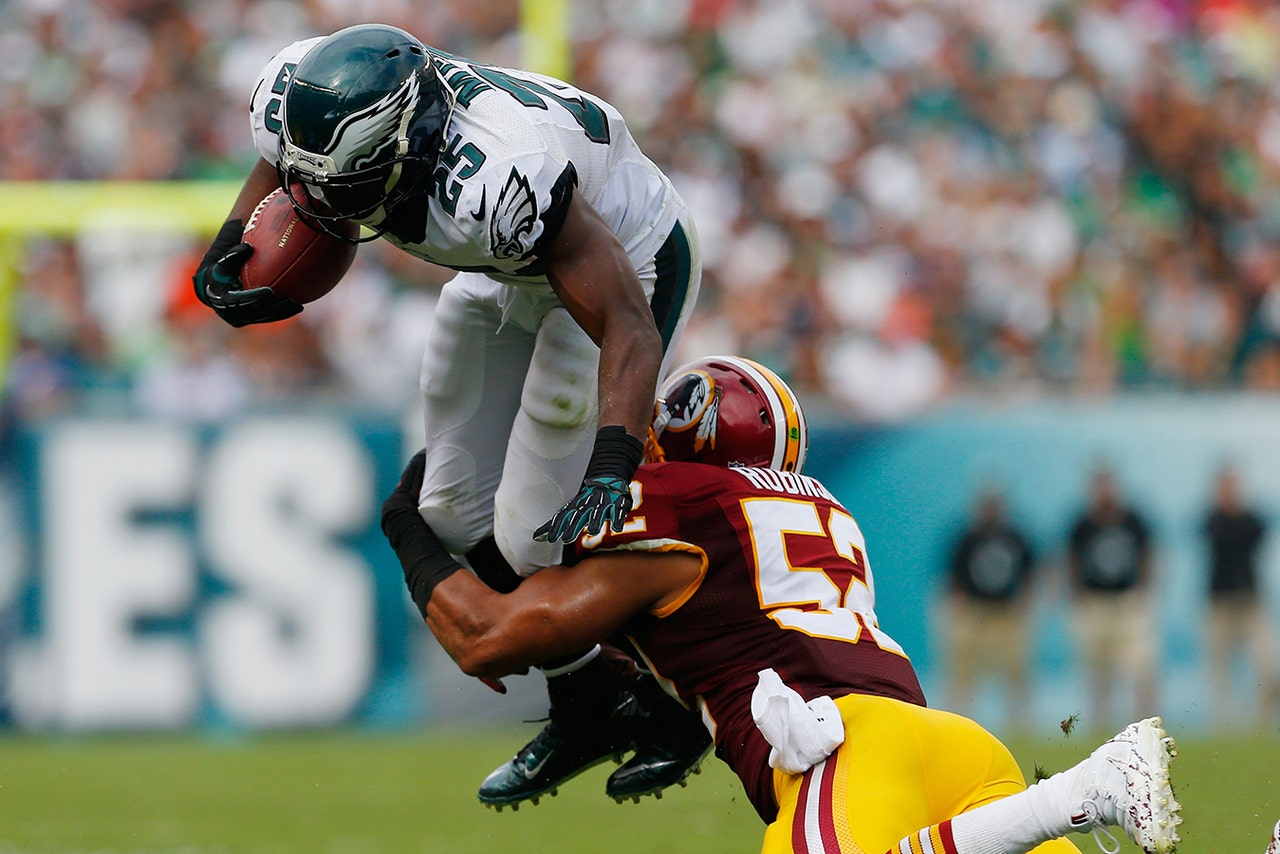 After injuries held him back in his first two NFL seasons, Washington Redskins linebacker Keenan Robinson was excited to finally get the opportunity to start at inside linebacker in 2014. Robinson played a career high 833 defensive snaps, although he was limited at times in Weeks 14-16. Heading into 2015, Robinson is hoping to take a step forward in his production on the field while also becoming a leader of the defense.
"For me, it's probably like a gorilla in a cage, a prized horse in a big race finally getting his time to shine," Robinson said, per Redskins blog. "Just for me, I've been ready to show what I can do on the field and show what I can do in this burgundy and gold, but I hadn't been able to because of the injuries. Last year was kind of a breakout year for me, allowed me to get my feet wet and I made a little bit of a presence. But now, I can take it to the next level, take it a step further and continue to build upon what I built last year."
Robinson is very proud of what he was able to accomplish last season, and the counting stats support his claim. He finished second on the team in tackles with 134, he racked up six tackles for loss, he had 1.5 sacks and he even added an interception. 
However, keep in mind the Redskins' defense was on the field a whole lot during 2014. Robinson had many opportunities to compile the counting stats. Analytic website Pro Football Focus, dedicated to grading every individual play by every player, weren't as high on Robinson's 2014 production. According to PFF, Robinson finished just 47th out of 60 inside linebackers who qualified in their run defense grades. He also struggled in pass coverage, per PFF.
Robinson believes that his new offseason regimen will play a major role in 2015.
"For me, it was just taking care of little parts," Robinson said. "Doing the little things like extra stretching, extra rolling, extra massage work if I need it, extra therapy on the little muscles that might need it that might get overlooked. That's mainly all I've been doing.
"I feel good," he said. "The biggest thing for me was just coming off the knee injury that I had at the end of last season. I feel healthy. I feel pretty good. I'm excited because it's the first offseason that I've been as healthy as I've been at this point."
Robinson feels like he is truly emerging as a leader on a young defense that features a new defensive coordinator and several news faces in the starting lineup.
"Those guys respect me as their signal caller because they're now on a new defense and it's a new scheme and new faces," he said. "So I would say they do respect me and do look to me as a leader as long as with the rest of the guys who have already been here."
Only time will tell if Robinson can finally put it all together for the 2015 season. The Redskins are counting on better production out of their inside linebacker corps. This unit was arguably as big of a liability as the secondary was in 2014.
(h/t Redskins Blog)
Photo Credit:  Rich Schultz/Getty Images 
---
---