National Football League
National Football League
Redskins defense playing 'some ugly football'
Published
Sep. 20, 2013 4:27 a.m. ET

Washington Redskins defensive coordinator Jim Haslett has moved up to the coaches' booth this season, watching the games from above after years on the sideline.
So far, he doesn't like the view.
''Some ugly football,'' he said.
Haslett on Thursday took responsibility for the Redskins' dismal defensive performance through the first two games of the season. He had no choice. There's no sugarcoating a team that's giving up 511.5 yards per game, more than 30 yards worse than anyone else.
''We've got to put everything together and get your swagger back,'' Haslett said, ''and get your confidence back in what you're doing.''
But swagger alone isn't a cure-all for what ails the Redskins. They can't stop the run, can't stop the pass.
The numbers are stunning. They're giving up 201 yards rushing per game. They've allowed 422 yards after the catch. Opposing quarterbacks have a 135.4 rating. All are NFL-worsts by a considerable margin.
This week, the emphasis was on tackling, or lack thereof.
''I'm going to put that on us coaches,'' Haslett said, ''because we obviously haven't done a good job of stressing it. ... Obviously I was wrong, but I thought we made great strides during the offseason.''
It's not easy to practice tackling in today's NFL. Teams are allowed to wear full pads only once a week at this point during the regular season, and many coaches - Redskins coach Mike Shanahan included - are so concerned about injuries that they instruct their players not to bring teammates to the ground.
When Haslett and Shanahan talk about ''tackling'' during practice, what they really mean is making contact and wrapping up with the arms.
''I've got to put them through more situations where they're out there tackling,'' Haslett said, ''and make sure they're better at it. ... You can tackle without pads on, you can work on wrap-tackling. There's (tackling) dummies out there, you can do different things.''
Haslett also agreed that good tackling takes a certain mentality. After all, it's a basic football skill, in the same category as throwing, catching and blocking.
''Tackling, that's something we've been doing since we were kids,'' cornerback DeAngelo Hall, ''so it's about getting back to the fundamentals. Tackling isn't a hard thing to do. ... The tackles we missed (in the last game) were just routine tackles that we've got to make to be in this league.''
The Redskins are expecting Sunday's opponent, the Detroit Lions, to copy the things that have worked so well for other teams. Keep up the tempo. Spread the field. Take short drops and throw quick-hitters. Use the pass to set up the run.
''Teams are going to be spreading us out,'' linebacker London Fletcher said, ''forcing us to make tackles in space, so we have to get better at that.''
Coaches are known to be superstitious, but Haslett doesn't plan to return to the sideline despite his 0-2 record in the booth.
''I'll probably stay upstairs,'' he said. ''I think there's advantages to both. But I'll stay up there for now.''
---
AP NFL website: www.pro32.ap.org
---
Follow Joseph White on Twitter: http://twitter.com/JGWhiteAP
---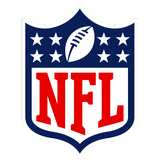 Get more from National Football League
Follow your favorites to get information about games, news and more
---