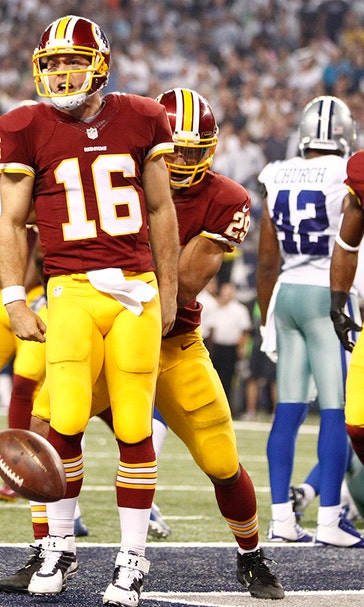 Redskins' Colt McCoy claims that there is no QB controversy
BY foxsports • July 27, 2015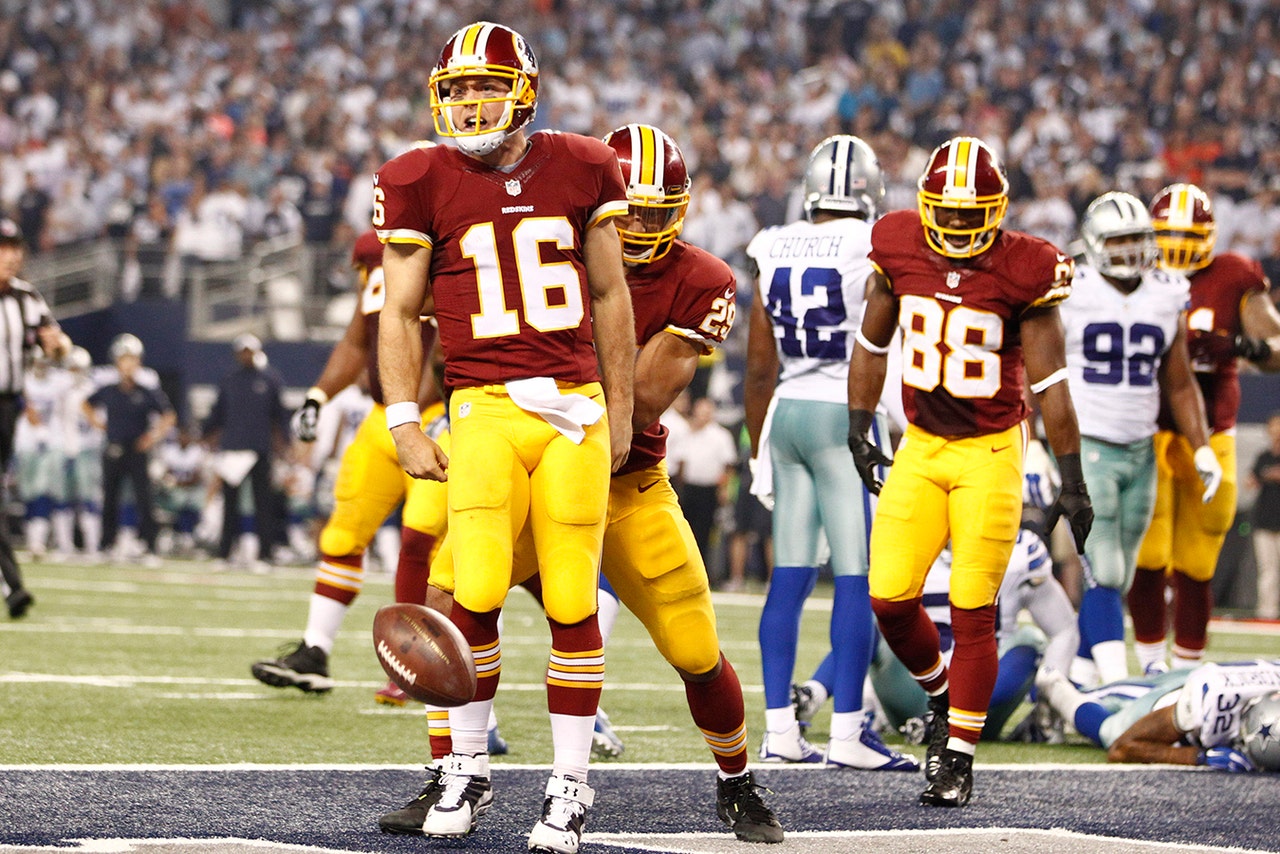 Before the 2014 season got underway, very few NFL fans would have predicted that Colt McCoy would end up starting four games at quarterback for the Washington Redskins. That's exactly what ended up happening when McCoy jumped the depth chart due to inconsistency and injuries to the two quarterbacks ahead of him.
Entering the 2015 season, McCoy finds himself back where he started in 2014. He is currently third on the depth chart behind Robert Griffin III and Kirk Cousins. Redskins head coach Jay Gruden made it clear that Griffin will enter training camp as the clear-cut starter, and McCoy has no plans to stir up any controversy.
"[Griffin] took all the [No. 1] reps this spring during OTAs and minicamp, and I did my best to be the veteran guy in the room and help him out as much as I could," McCoy said to 980 ESPN, via The Washington Post. "Not that he needs my help, but I felt like we have a good relationship. Now, on the flip side of that, I'm going to come into camp and compete my tail off. I want to come in and play well, I want to get better."
McCoy will once again have to prove himself in practice and on the field. Despite opening camp in a reserve role down the depth chart, McCoy's confidence in himself hasn't faded away. He believes that he can once again be a starting quarterback at the NFL level.
"I don't think I would be continuing to play if I didn't believe in my heart that I could start every week in this league," McCoy said. "I did it in Cleveland. Unfortunately, we just had a lot of inconsistency there and I shouldered the blame for a lot of that. … But at the same time, I can take those experiences, and I can take the things I learned when I was out in San Francisco for a year, and then I can take the starts I have under my belt last year and feel really confident moving forward."
McCoy finished 2014 with a 71.1 percent completion percentage to go along with 1,057 passing yards and a 4:3 touchdown to interception ratio. He also added 66 yards and a touchdown on the ground. He was the quarterback who led the Redskins to arguably their best victory of the season--a Week 8 showdown against the NFC East champions--the Dallas Cowboys.
Based on Griffin's history as the starting quarterback under Gruden, McCoy might get his next shot to start again as soon as the 2015 regular season.
(h/t Washington Post)
---
---