National Football League
National Football League
RB Benson faces Bengals in first Packers outing
Published
Aug. 22, 2012 7:27 p.m. ET

Cedric Benson has something to prove to his new team, though he wouldn't mind reminding his old one what they are missing.
The veteran running back is expected to see his first preseason game action for the Green Bay Packers on Thursday night in Cincinnati, where he spent the past four seasons.
And while Benson spent several months waiting for the right opportunity in free agency before signing with the Packers, he doesn't seem overly concerned about proving something to the Bengals just because they didn't do more to bring him back.
''I don't hold anything personally against them, but naturally you're going to want to show up on a team that passed on you,'' Benson said.
Heck, Benson says - it might even be fun.
''I'm looking forward to getting back there,'' Benson said. ''I know I've got a lot of support from the fans out there and stuff, and it'll be good just to go against that defense. I've seen all those guys coming in, I've seen them work together, so it'll be fun to put a licking on them.''
The Packers (No. 1 in the AP Pro32) signed Benson earlier this month. After gradually working him into practice, it's beginning to look like he'll be counted on as far more than a veteran insurance policy.
With James Starks out with a turf toe injury and second-year player Alex Green returning from a season-ending knee injury, Benson has to chance to become the primary running back for a Super Bowl contender. By signing Benson, the Packers apparently passed on the chance to re-sign veteran Ryan Grant, who is without a job.
Benson, the No. 4 overall pick by the Chicago Bears in the 2005 draft, struggled with injuries, inconsistency and off-the-field trouble with the Bears. But he revived his career over four seasons in Cincinnati (No. 14), including three straight years over the 1,000-yard rushing mark.
For now, Benson is trying to immerse himself in learning the Packers' offense - so much so that he has taken head coach Mike McCarthy's seat next to Aaron Rodgers in some of the Packers' meetings.
''He's been motivated,'' McCarthy said. ''He's taken my seat in the meeting room. He sits next to Aaron. I've been bumped back a row. I think that's a good thing. He's really into trying to learn this offense because I know I've said it a couple times already, he's trying to learn a different language. He's an accomplished football player. I'm glad he's here. He seems very motivated. And I know he's looking forward to playing Thursday.''
Benson says he's catching on. And while getting integrated into the offense is Benson's main goal Thursday, he also wants to give Bengals fans something to remember.
''Honestly, I'm trying to run for 100 yards before I get out of there,'' Benson said. ''That's exactly what I want to do. And I also want to be very sound on my protections, very sound on my routes. I want to get out and catch some balls, focus on reading their defense quick - getting a fast read so I can get out and make some plays in the passing game as well.''
McCarthy has no problem with Benson using his free agency experience as motivation, as long as he does it in a productive way.
''I think motivation comes in so many different forms and fashions,'' McCarthy said. ''As long as it's used appropriately it's definitely an advantage of yours to have.''
Benson acknowledged he has something to prove.
''Having a chip on your shoulder is just like throwing kerosene on a fire,'' Benson said. ''It ignites even more. You dig deep because it becomes a pride thing. You know what type of player you are, how hard you work, you know what you can do. And when you're in a situation where you don't get picked up until later in training camp, knowing you've proven some things in this league and done some great things, it's only natural for your reaction to be to want to shove it in people's face and have an awesome year.''
---
Online: http://bigstory.ap.org/NFL-Pro32 and http://twitter.com/AP-NFL
---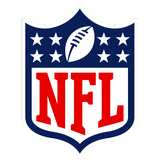 Get more from National Football League
Follow your favorites to get information about games, news and more
---