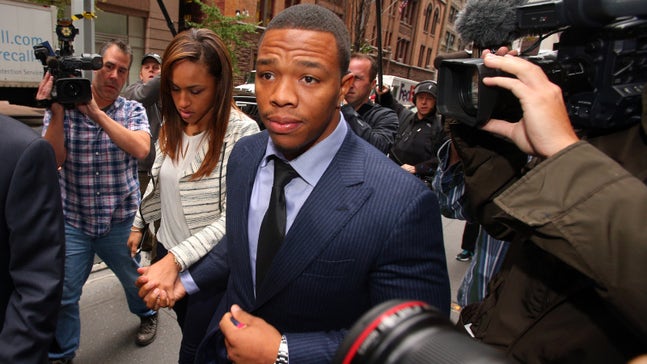 Ray Rice: I'm doing what I've got to do to get another shot
Published
Oct. 29, 2015 12:36 p.m. ET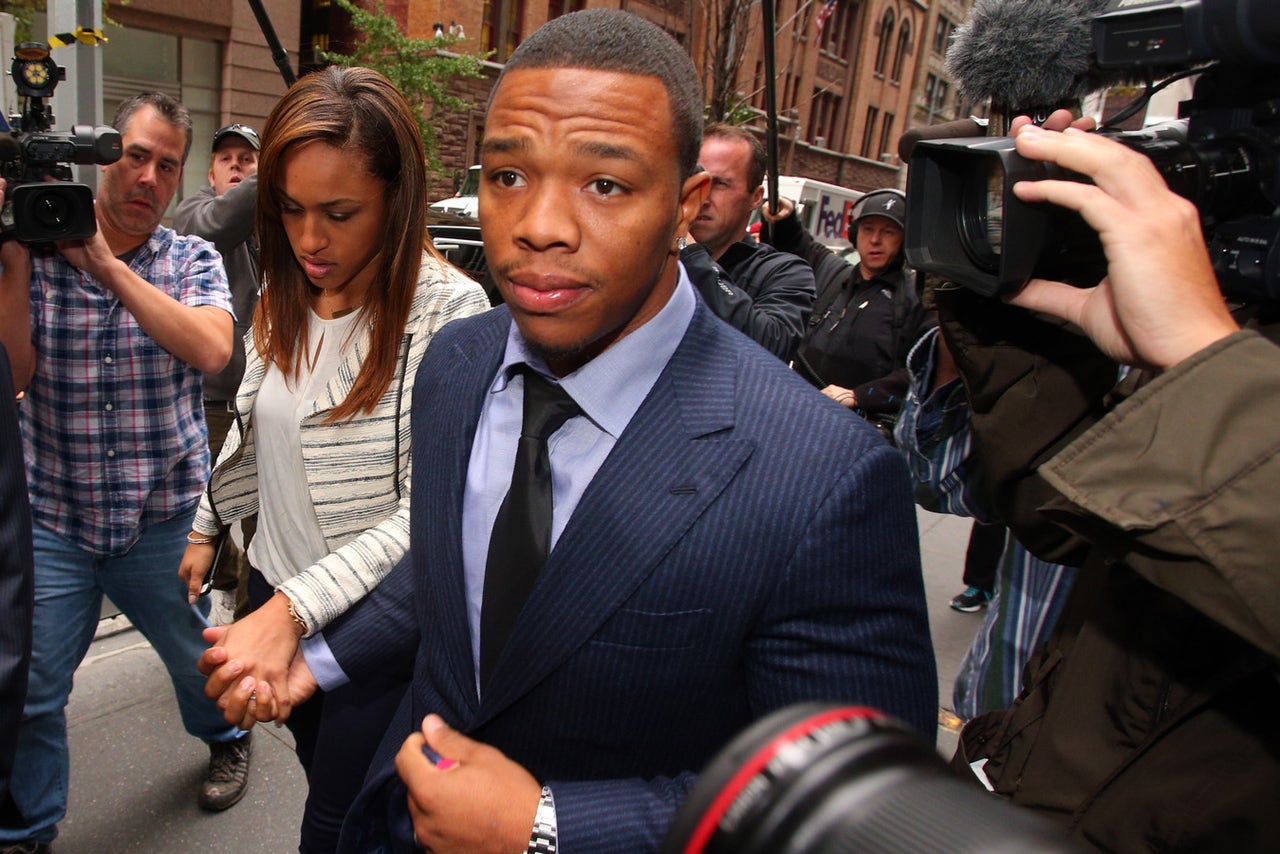 According to Luke Broadwater of The Baltimore Sun, former NFL running back Ray Rice still has not given up on his hopes to play in the NFL again.
"I'm doing what I've got to do to get another shot," Rice said.
Broadwater notes Rice and wife Janay visited Baltimore on Wednesday to provide new uniforms to youth cheerleaders. The couple decided to bring the new gear after hearing that a Southwest Baltimore community transformed a park that was known for trafficking drugs into a place for community events and sports.
Per the report, Janay helped design the cheerleading uniforms. Rice continued:
"We wanted to give these little girls something to look forward to. It was a no-brainer. I still want to be attached to the Baltimore community."
As for Rice receiving another opportunity to play in the NFL, it would appear that chance is diminishing further by the day. Rice hasn't been in the NFL since his release from the Baltimore Ravens in September 2014, which followed the release of a video of Rice punching his then-fiancee in an elevator.
Since then, Rice had his domestic violence charge dropped after he completed an intervention program. Even with teams like the Houston Texans and Kansas City Chiefs losing their No. 1 running backs, it appears neither franchise has yet reached out to Rice.
It's now going on nearly two years since the 28-year-old Rice has played football professionally.
More from Sportsnaut:
---
---