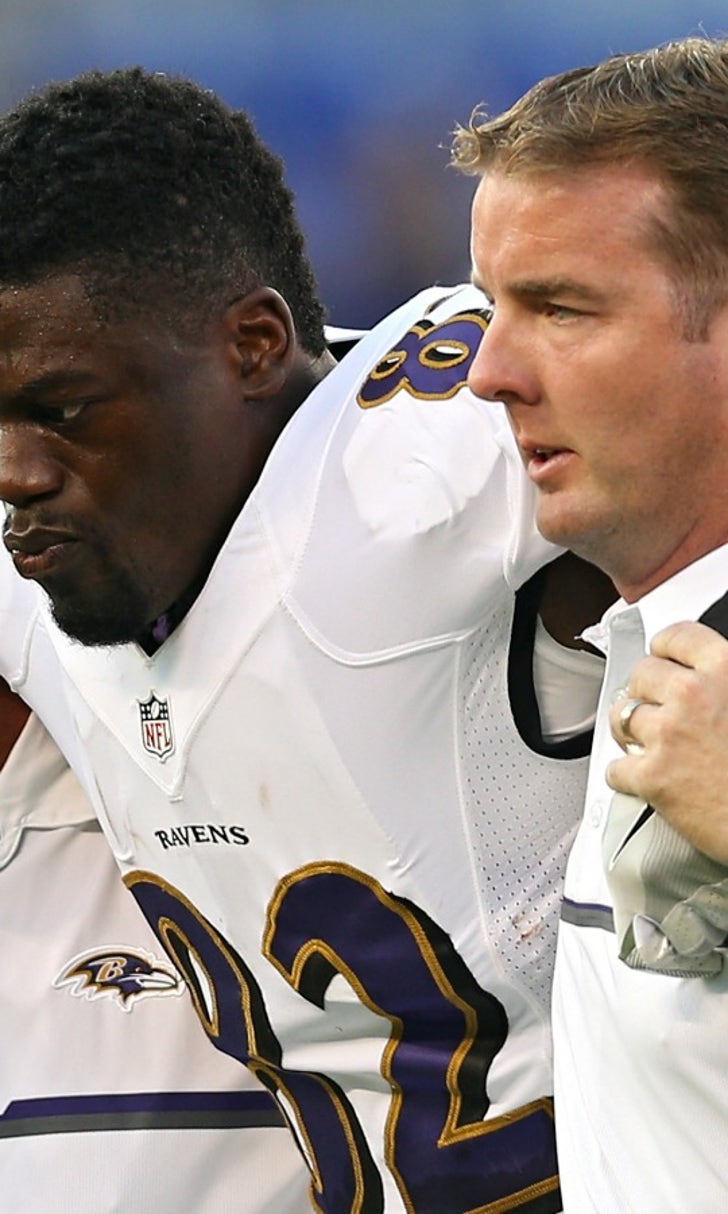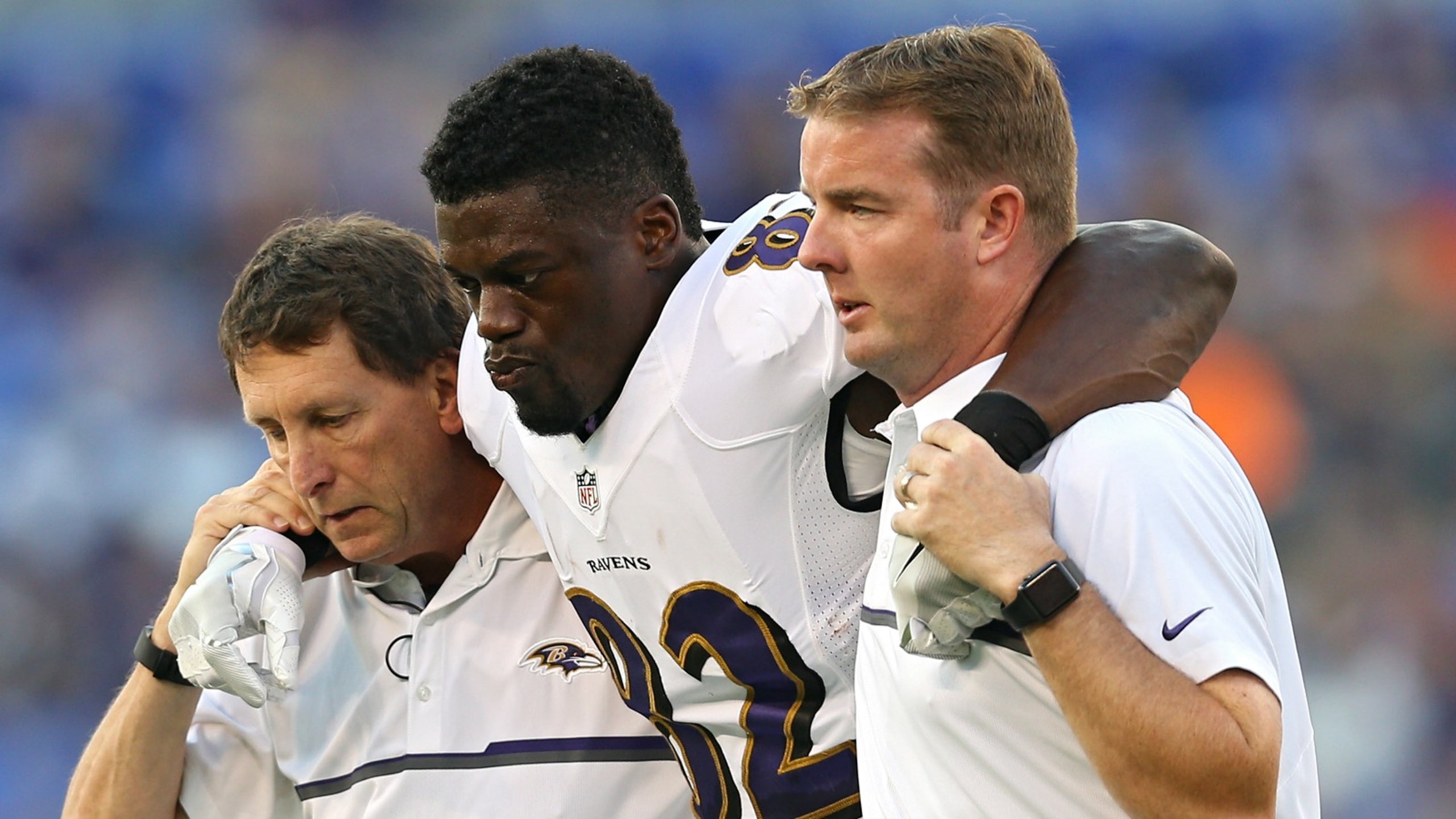 Ravens TE suffers heartbreaking injury on first play of the game
BY foxsports • August 28, 2016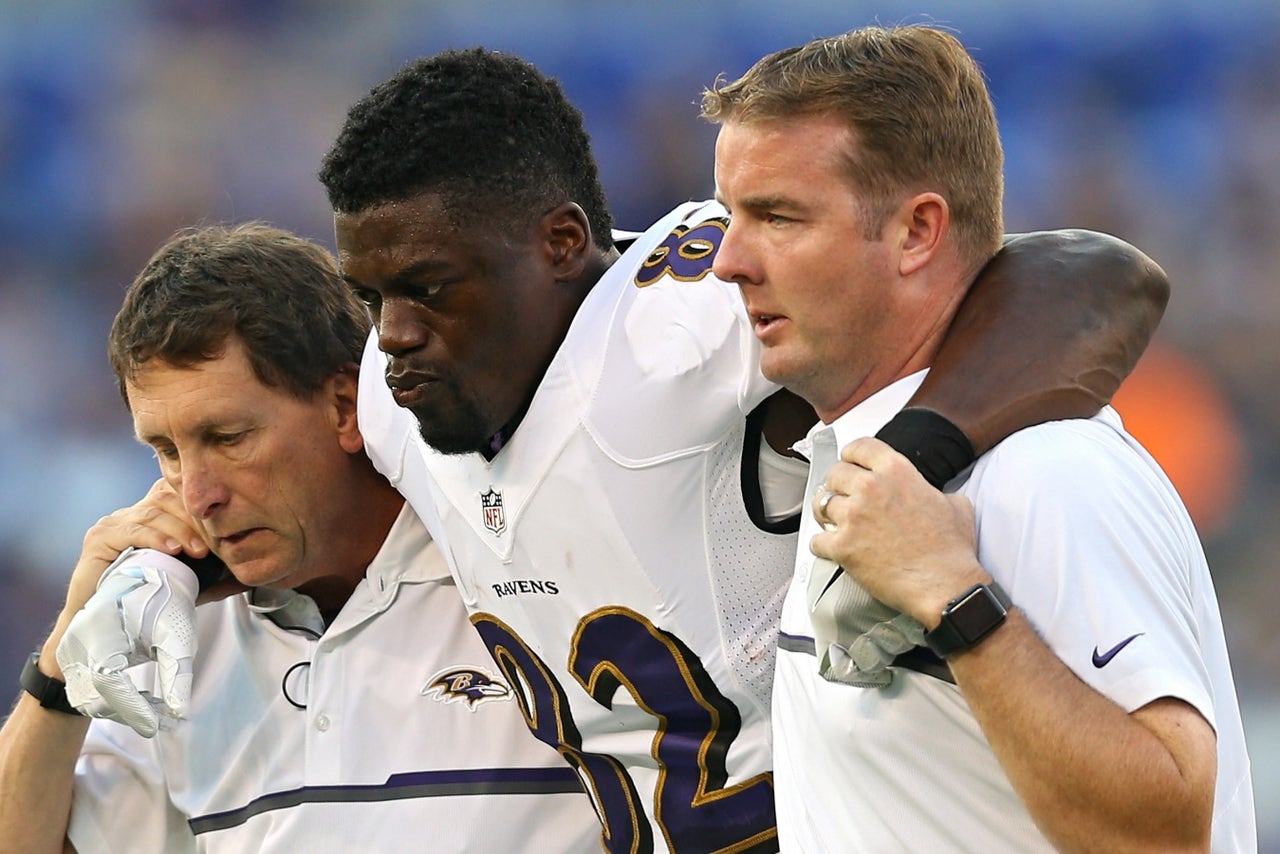 Ravens tight end Benjamin Watson's season ended Saturday night in Baltimore after just a single play against the Detroit Lions. Watson, who had the best year of his career in 2015 with the Saints, tore his Achilles on the Ravens' first offensive play of the game, and the team has confirmed that the 35-year-old will miss the entire year. 
Later in the game, Ravens running back Kenneth Dixon injured his knee and was carted off the field, leading coach John Harbaugh to call for a change to the NFL's grueling - and meaningless - four-game preseason.
Via ESPN:
"It's not the '70s anymore. These guys playing in these games, it's tough, and they're not meaningful games. They are important to get better, and they improve us. But we football coaches can find ways to get our guys ready and get our players evaluated without the kind of risk that a game necessarily entails. I'm really hopeful that the union and the league can get together and do something that's good for everybody, especially what's good for the players and for the fans.... If you go more games, fewer preseason games and bigger rosters, that's good for everybody."
Earlier in the week, the Cowboys lost Tony Romo for 6 to 10 weeks, and Carson Wentz fractured a rib in Week 1 - two of the many, many injuries sustained weeks before the season kicks off. 
---
---