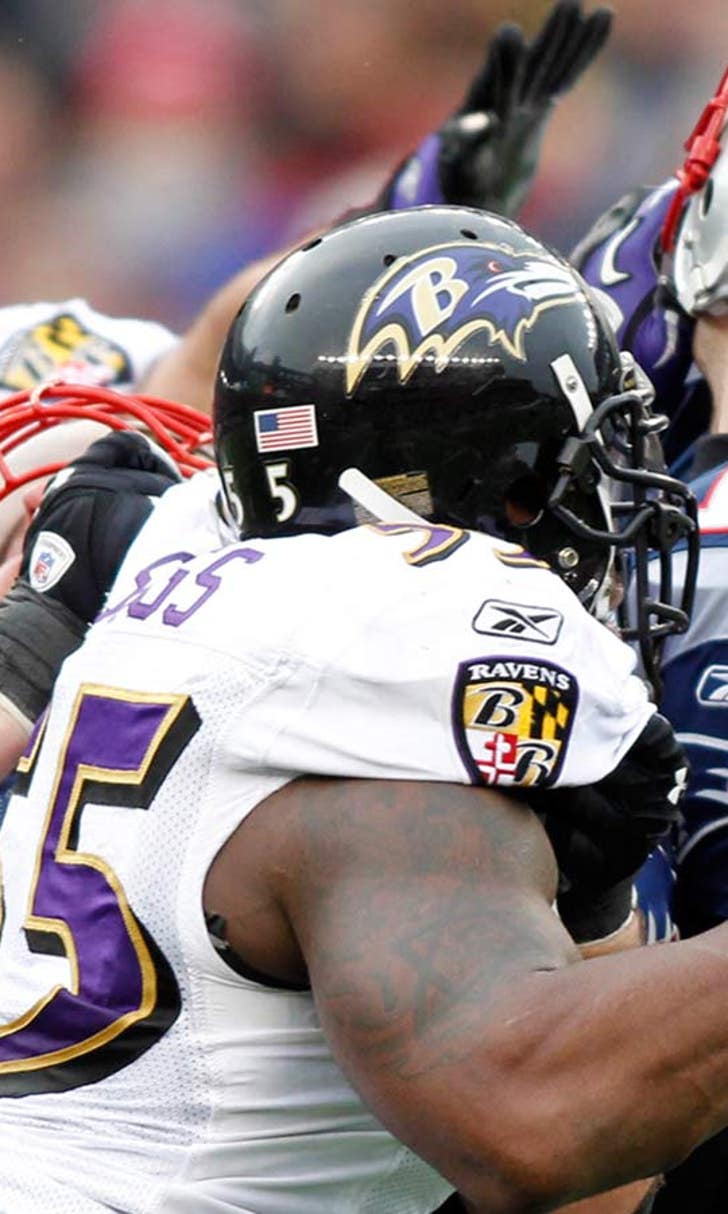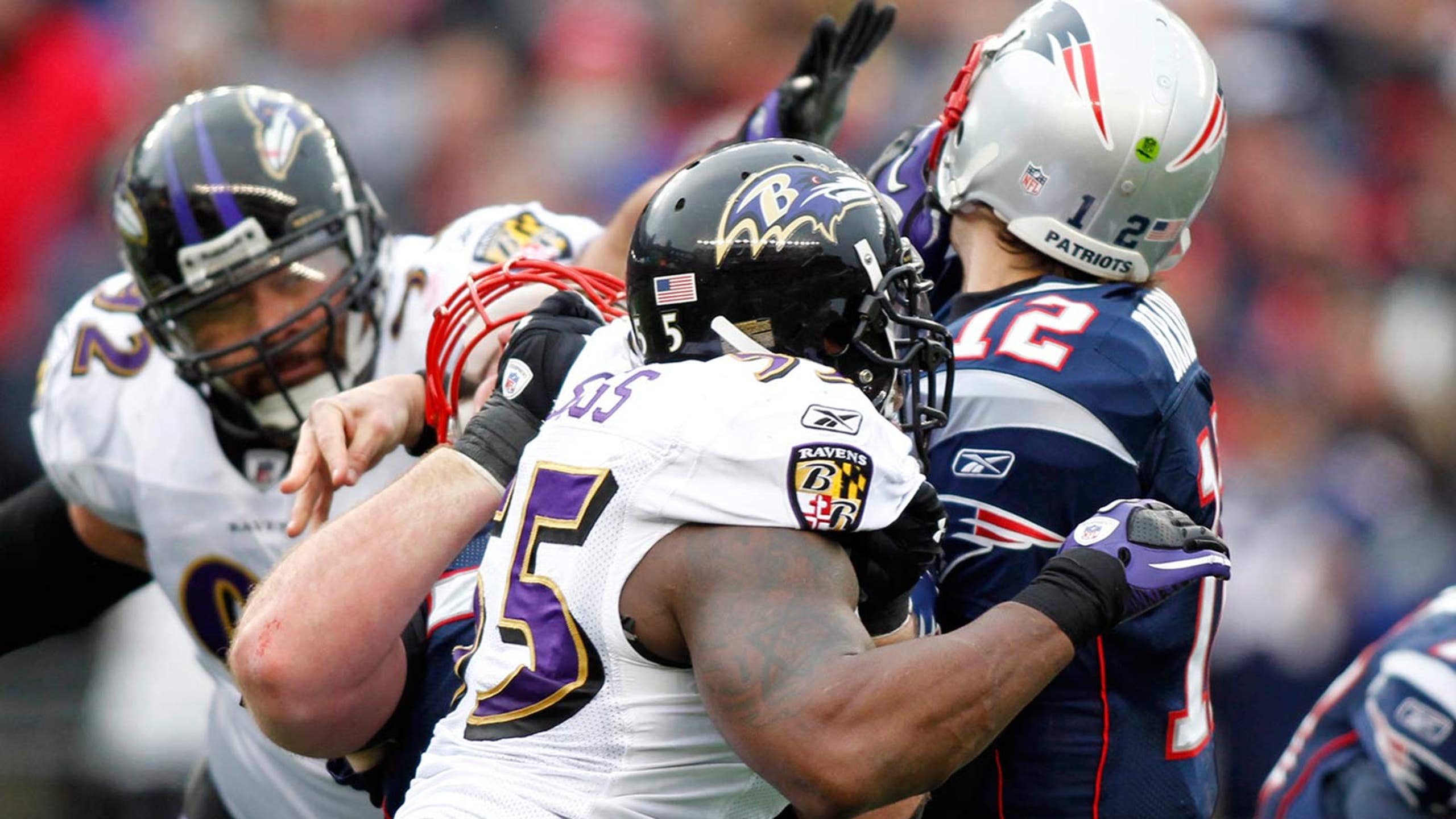 Ravens' Suggs says Tom Brady's legacy isn't tarnished by Deflategate
BY foxsports • June 19, 2015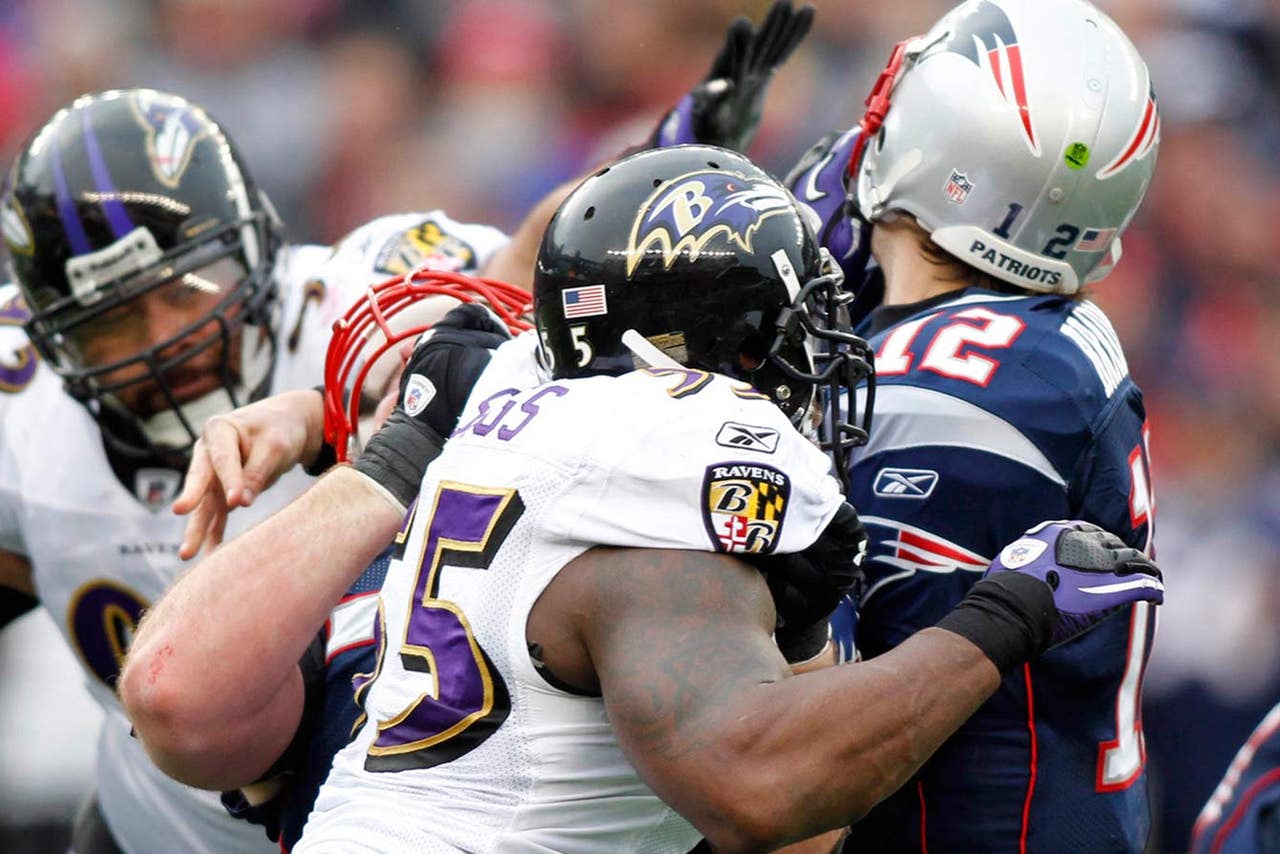 Ravens linebacker Terrell Suggs doesn't seem too bitter about Deflategate. 
Never one to shy away from trash talking, Suggs had nothing but praise for Brady when asked if the quarterback's role in deflating footballs during the playoffs last season will diminish his standing in league annals.
"The guy is a winner," Suggs said, via ESPN.com. "He's won with whatever kind of personnel that he's had. So I don't think it really tarnished it." 
Suggs, whose Ravens came so close knocking off the eventual Super Bowl champs in the divisional round, thinks the media played a role in blowing Deflategate out of proportion.
"Everybody needs something to write about and needs something to talk about," Suggs added. "It's always something. I'm leaving that alone. They have people who handle that. I am going to stick to what we got to do here."
Brady, who went on to win his third Super Bowl MVP against Seattle, is currently appealing the four-game suspension he was served as a result of Deflategate.
h/t: Pro Football Talk
---
---