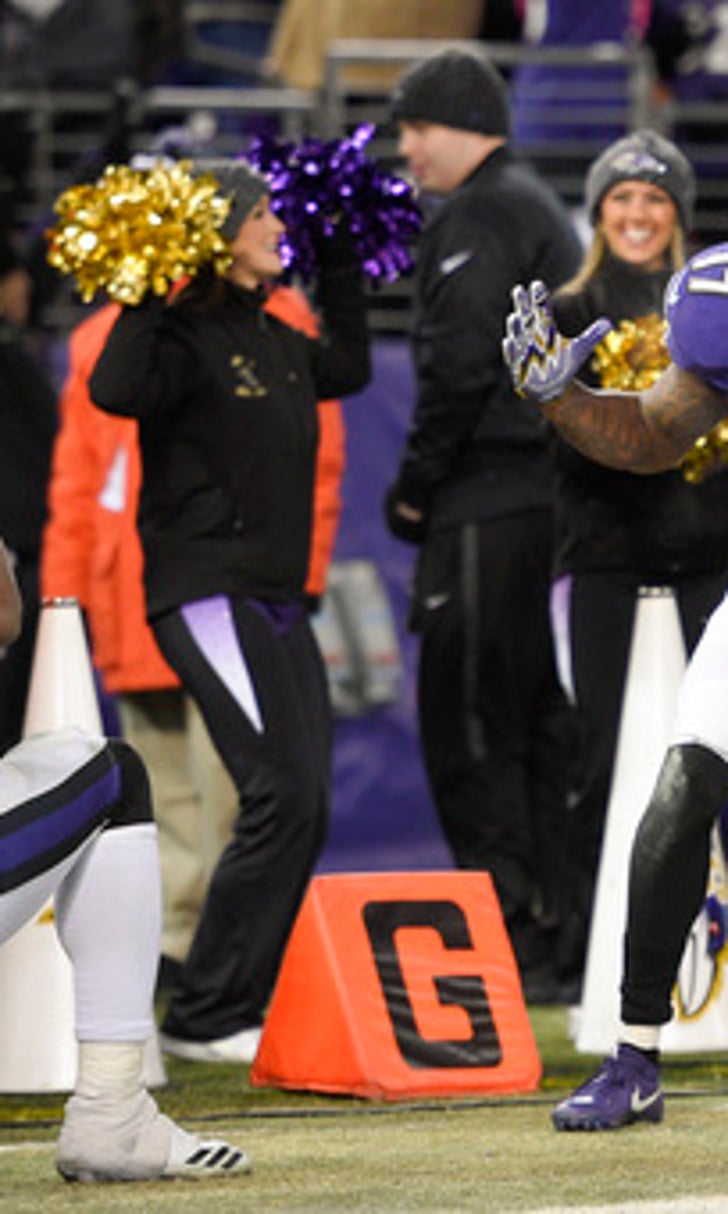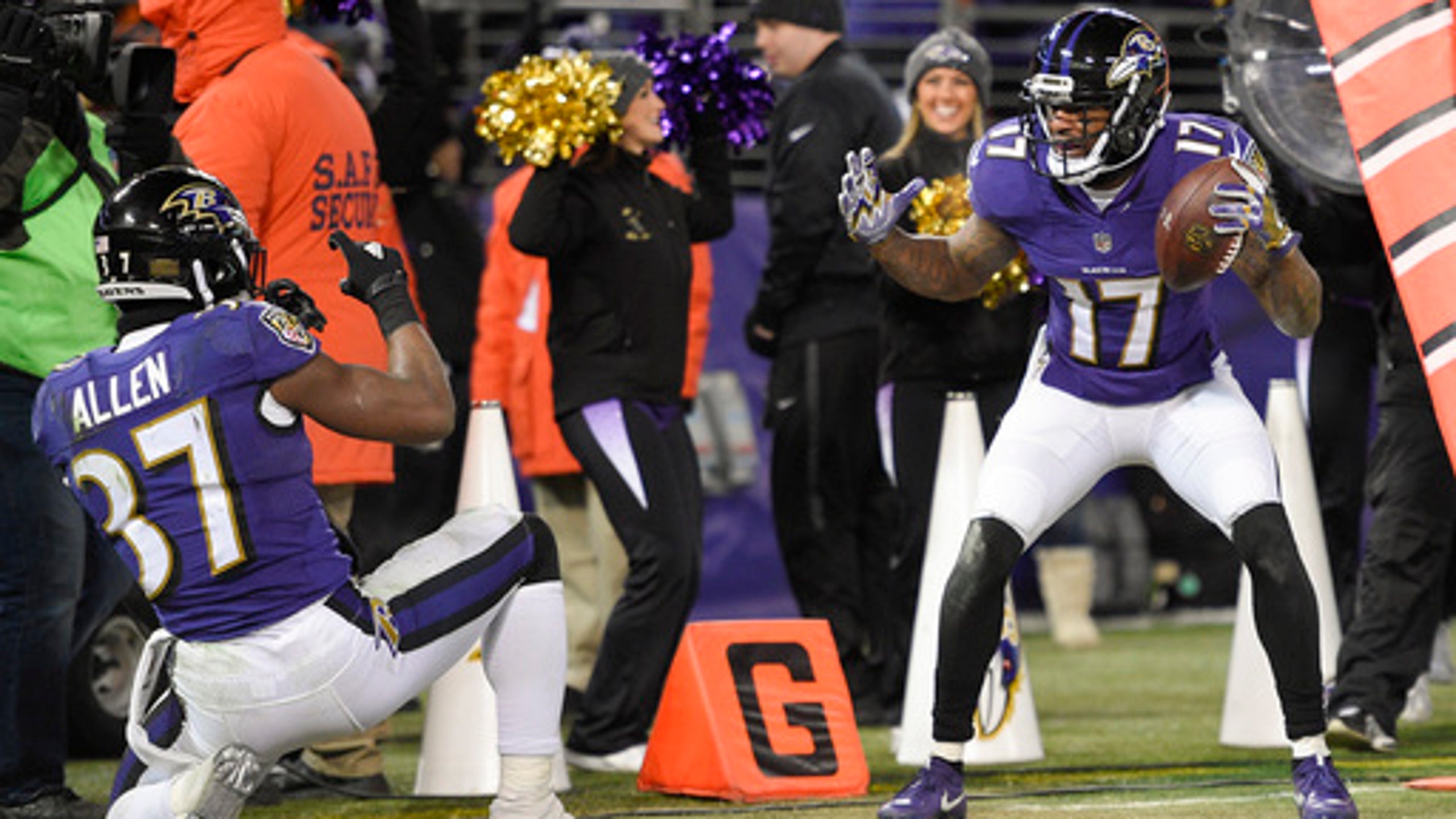 Ravens sent packing after 'heartbreaking' season finale
BY AP • January 1, 2018
OWINGS MILLS, Md. (AP) The Baltimore Ravens never expected to spend New Year's Day saying farewell to teammates and tossing the contents of their lockers into green trash bags.
''Heartbreaking,'' receiver Mike Wallace said Monday morning. ''We definitely had a team to make a run, so it hurts.''
The Ravens needed only to beat Cincinnati on Sunday to advance to the playoffs for the first time in three years.
Poised to make it happen, Baltimore yielded a back-breaking, 49-yard touchdown pass with 44 seconds left in a 31-27 defeat.
That left the Ravens with a 9-7 record and a whole lot of angst over how their late-season surge ended with a shocking thud.
''Fifteen years as a Raven, I would have to say this one is the most devastating (loss),'' linebacker Terrell Suggs said within a silent locker room Sunday night.
''I will remember this one forever. It is very unfortunate. We just have to be better. We can't put ourselves in this situation anymore.''
Suggs, 35, intends to return next season. He will play under a different defensive coordinator, because 68-year-old Dean Pees told the team Monday he will retire from the NFL.
Rookie cornerback Marlon Humphrey expressed regret over the fashion in which the unit ended Pees' six-year run as defensive coordinator.
''I just remember the last time he was up in front of the team he told us about finishing, and how proud he was of us,'' Humphrey said. ''For us to not finish for him, definitely that hurts.''
Pees directed a defense that forced 34 turnovers, but for the second straight year the Ravens faltered in the waning minutes of a big game.
In 2016, the defense allowed 31 points to Pittsburgh - including 21 in the fourth quarter - in a defeat that ended Baltimore's playoff chances.
This season, the Ravens started 2-0, dropped to 4-5 and then won five of six before Cincinnati shut the door after Baltimore made up a 14-point, second-half deficit.
''The game, I think, epitomizes, a little bit, how the season went,'' coach John Harbaugh said. ''To battle our way back the way we did and then not finish the game is about as tough as it can be.''
Harbaugh's contract runs through next season, and his 94-66 record in the regular season is impressive. But the Ravens have gone 5-11, 8-8 and 9-7 over the past three seasons without a sniff of the playoffs.
Owner Steve Bisciotti will decide in the next few weeks whether to bring his coach back for an 11th season.
During that time, the Ravens will lament how a team with the potential to go deep in the playoffs ending up clearing their lockers far ahead of schedule.
''We're not the first team to go through this, and we're not the last team that's going to through this,'' Wallace said. ''There are going to be people next week, the week after.''
True enough, but Baltimore was definitely counting on playing well into January.
''We've gone to battle on the football field together for the last 17 weeks, and you try to create something special and get yourself into the playoffs and make a nice little run and have something that you'll remember forever,'' quarterback Joe Flacco said. ''So obviously ... it's tough on us all.''
And so, the Ravens are left to hope 2018 with be a healthy New Year. Despite losing standout guard Marshal Yanda and cornerback Jimmy Smith to season-ending injuries, placing 15 players on injured reserve and playing the final two games without receiver Jeremy Maclin (knee), Baltimore remained in contention until the final minute.
''We would love to be playing next week, tomorrow going to practice and doing meetings. But I guess that's not in the cards,'' defensive tackle Brandon Williams said.
Safety Eric Weddle, who finished tied for third in the NFL with six interceptions, summed it up this way: ''I think we've gotten progressively better since my two years of being here. The next step is making the playoffs - winning the division and making the playoffs next year.''
---
For more NFL coverage: http://www.pro32.ap.org and http://www.twitter.com/AP-NFL
---
---