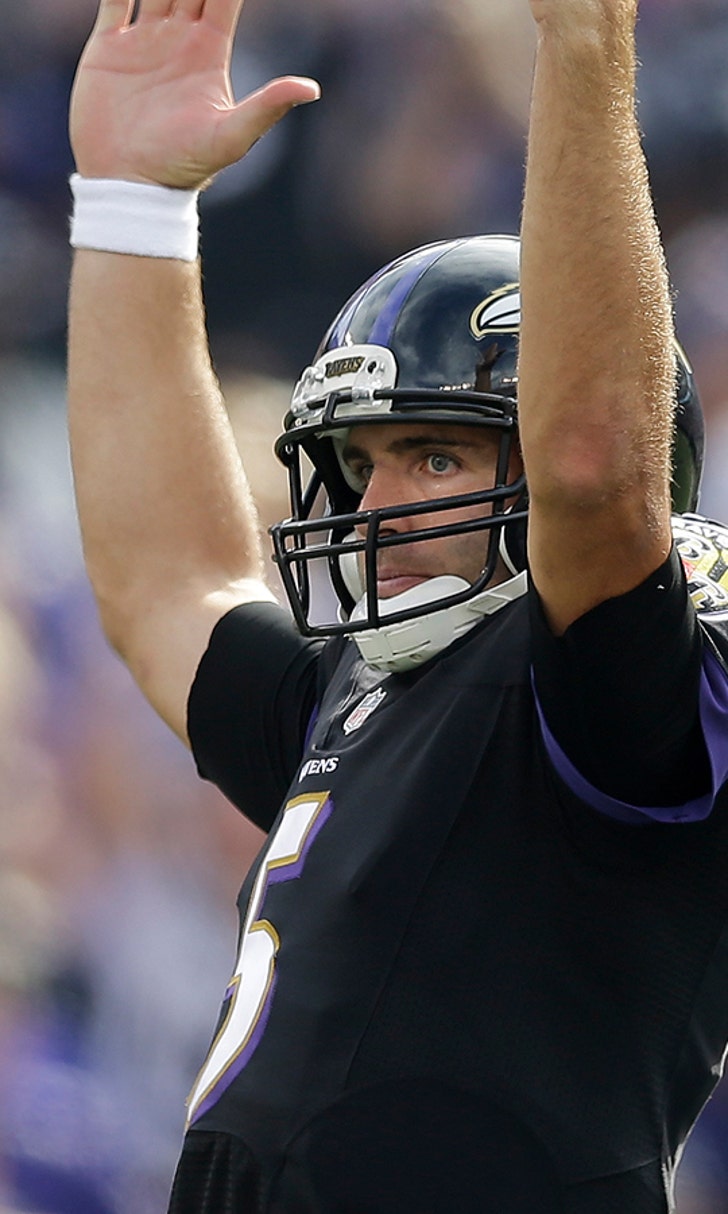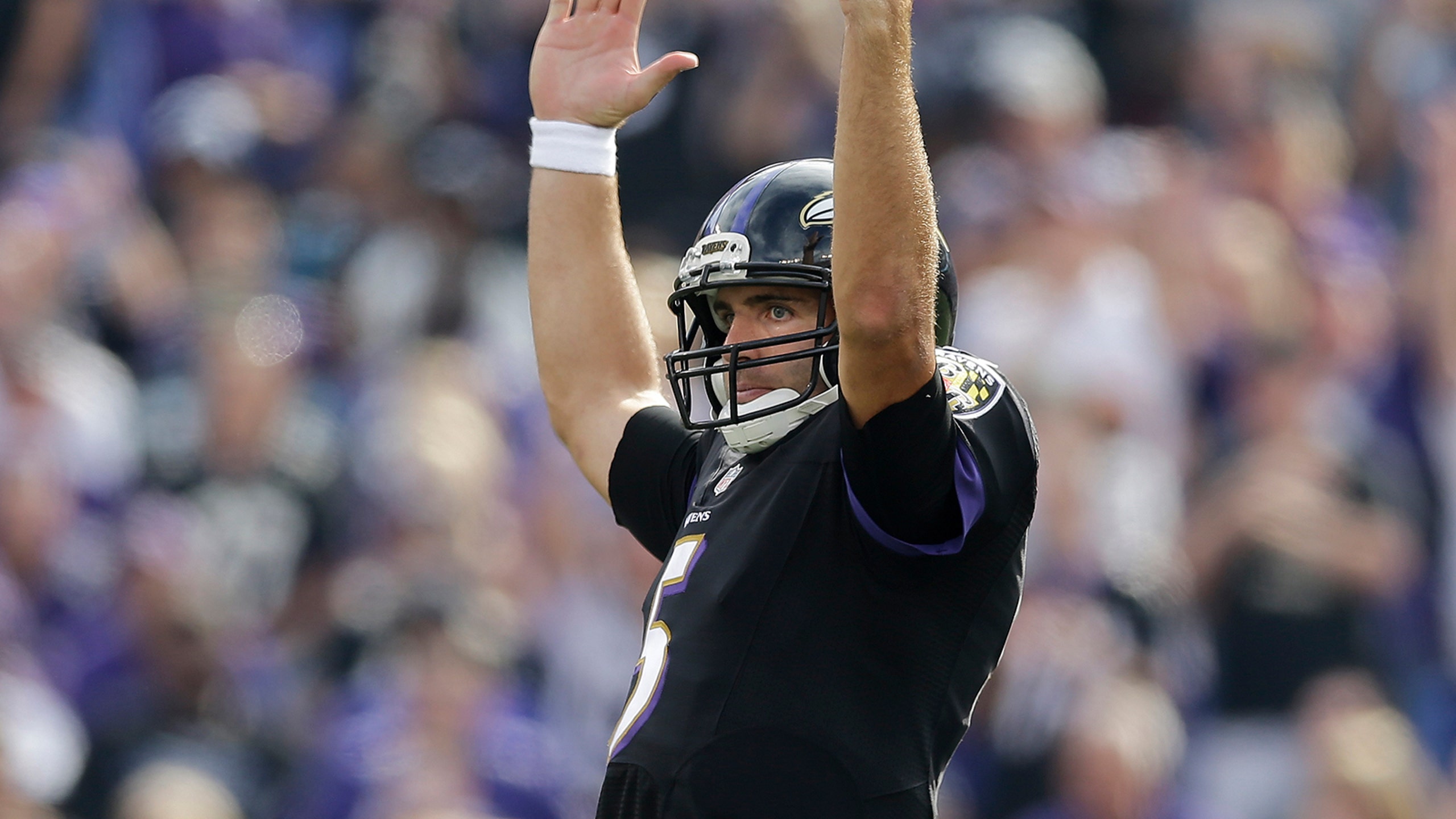 Ravens' Flacco partners with Ron Jaworski to buy golf course
BY foxsports • January 15, 2016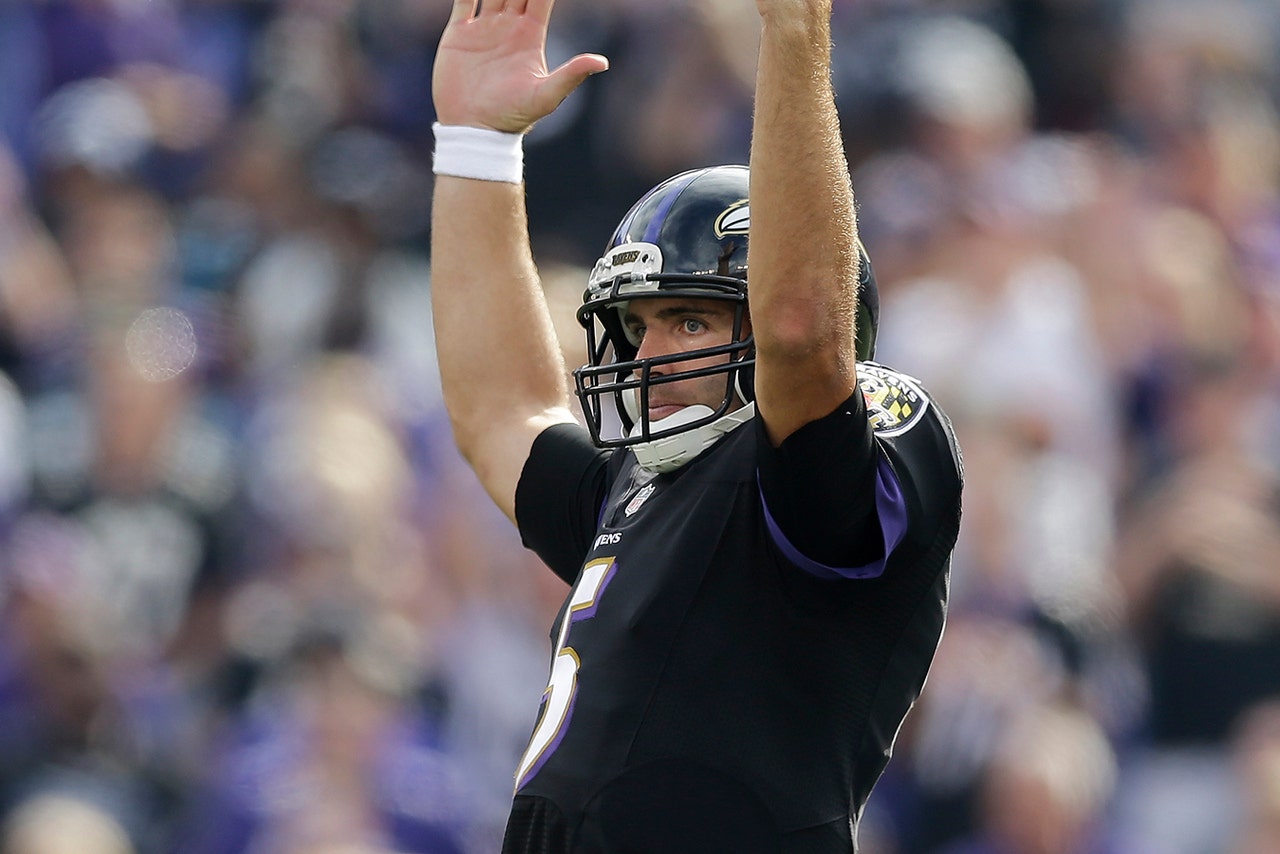 Baltimore Ravens quarterback Joe Flacco once said that it would be a dream of his for one of his three sons to become golfer on the PGA Tour. It may be a few years before the Flacco boys can take the links, but they'll have now have a place to get in plenty of practice rounds on the house.
Flacco has partnered with former Eagles quarterback and current ESPN NFL analyst Ron Jaworski to purchase a golf course less than 20 miles away from Flacco's hometown of Audobon, N.J. Jaworski already had six courses bearing his name, but apparently wanted to bring Flacco on board for the seventh, the 27-hole Ramblewood Country Club in Mount Laurel, N.J.
Flacco has been known to get in a round or two in the offseason, according to a 2013 piece in The Baltimore Sun, but he said he doesn't plan on taking the game too seriously until after his football career is over. He is hopeful that will not be the case for his sons, currently aged 3, 2, and 1.
Flacco may not even be able to enjoy his new purchase this offseason as he recovers from the torn ACL and MCL that ended his 2015 season prematurely. 
"No, no, no. Not until after I retire. I don't have that much interest in golf, to be honest with you. I like playing. It's fun. But after a while it gets boring.

"I'm going to try to get my kid involved in golf and maybe try to get my kid to try to qualify for the PGA Tour. That's my dream. Maybe in another 20 years, I can be retired and me and my wife can travel around and watch my kid or a couple of my kids play golf. That would be the dream.
---
---