National Football League
National Football League
Ravens' Birk, Reed finally reach the Super Bowl
Published
Jan. 22, 2013 9:55 p.m. ET

The only reason why Matt Birk brought his aching knees and battered body to training camp for a 15th NFL season was to get to the Super Bowl.
The 36-year-old Birk was bothered by neck, elbow and knee injuries during his previous three years with the Baltimore Ravens, yet he never missed a start. During the offseason, the six-time Pro Bowl center underwent surgery to repair varicose veins in his legs.
Still, Birk knew the Ravens had a shot at a championship, and he wanted to be a part of it.
''At this stage in my career, losing takes a lot out of you,'' Birk said. ''I wouldn't have come back if I didn't think there was a legitimate chance that I could help the team.''
Birk, safety Ed Reed and guard Bobbie Williams head a list of longtime veterans who will be making their first Super Bowl appearance when the Ravens face the San Francisco 49ers on Feb. 3.
''It means a lot for all the guys to have an opportunity to be a part of that,'' coach John Harbaugh said. ''To be able to be involved with that as a leader is a huge thing. It makes you feel really good, and now you try to make the most of it.''
Birk endured 11 fruitless years in Minnesota, reaching the playoffs five times without a conference title. Then, after joining the Ravens as a free agent in 2009, he was part of three more playoff runs that ended short of the Super Bowl.
Now, Birk is poised to be part of the NFL's biggest game.
''It's great, obviously,'' he said. ''That's the goal. That's your dream. That's why you play.''
Maybe Birk deserved it, after everything he went through over his first 14 years. But Birk exudes no such feeling of entitlement.
''Nobody deserves it more than anybody else. It doesn't matter how long you play,'' he said. ''To be doing it with this team and just, I think, the closeness of this team and kind of the journey that we have been through my four years here - every year getting close and getting close - to finally break through, it's pretty special.''
Reed, 34, has earned nine Pro Bowl invitations in 11 years with Baltimore and has long been recognized as one of the finest free safeties in the game. But he never got into the Super Bowl until now, and to make it even sweeter, his first appearance will be in his home state of Louisiana.
''It's been a long time coming, but it takes time,'' Reed said. ''We've built up to this point.''
Teammate Jacoby Jones, who grew up in New Orleans, will be making his Super Bowl debut in his sixth season. After the Ravens beat New England 28-13 in the AFC championship game, Reed prepared for a trip to familiar territory with Jones in tow.
''I really don't have any words for it,'' Reed said. ''I rushed into the locker room to call my mom, because I know that my family has been going through some things, so I'm just thankful to be going home and for the whole of New Orleans to see some hometown guys. Jacoby, we talked about it. We haven't been there since (Hurricane) Katrina. We're just grateful.''
The Ravens failed to win the AFC title game in 2008 and 2012 under Harbaugh before finally breaking through.
''For everything we've been through since coach Harbaugh got here, he had a vision of working us a certain way and taking us through something to build something and to create this moment,'' Reed said. ''We believed it, but it was just something we had to go through as men and understand each other and understand the process together.''
Williams, a backup on the line, played for Philadelphia and Cincinnati before getting into the Super Bowl in his 13th NFL season. Linebacker Terrell Suggs (10th season) and former Houston Texans stars Vonta Leach (ninth) and Bernard Pollard (seventh) signed as free agents with Baltimore for the chance to perform on the sport's grandest stage.
Quarterback Joe Flacco, who needed only five years to get it done, takes delight in seeing some of his older teammates finally heading to the Super Bowl.
''No doubt about it, I am excited for everybody that has been in the league as long as those guys have been,'' he said. ''To have this opportunity is pretty cool.''
---
---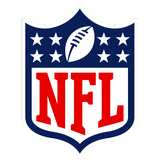 Get more from National Football League
Follow your favorites to get information about games, news and more
---