National Football League
National Football League
Ravens, 49ers take off the pads for final practice
Published
Aug. 11, 2014 3:13 p.m. ET

OWINGS MILLS, Md. (AP) The San Francisco 49ers and Baltimore Ravens decided it would be wise to practice without pads Monday.
Afterward, both sides agreed it turned out well.
Following two hard-hitting, physical days on the practice field, the 49ers and Ravens worked out in shorts for around 2 1/2 hours. The drills were crisp and fast-paced, and no one got hurt.
The teams dressed in full pads on Saturday and Sunday. Ravens defensive end Kapron Lewis-Moore tore his Achilles tendon on Sunday, and several other players were helped off the field, including Baltimore cornerback Asa Jackson, San Francisco guard Adam Snyder and 49ers wide receiver Quinton Patton.
''We were moving targets,'' 49ers coach Jim Harbaugh said.
So it made sense to go easier Monday.
That ''was an original possibility, and became an obvious choice as we went through the last two days,'' said Ravens coach John Harbaugh, Jim's older brother. ''There was a lot of physical contact, including the game Thursday, so it was a smart move.''
After Baltimore beat the 49ers 23-3 on Thursday night in a preseason opener, the teams took Friday off before launching the first joint practice in Ravens history.
Except for the injuries, it couldn't have gone much smoother.
''It was better than expected,'' Jim Harbaugh said. ''We got better, there's no question about it.''
Asked if he would like to do it again, Jim Harbaugh replied, ''We'd like to do it in February,'' referring to the month the Super Bowl is played.
The Harbaugh brothers met in the Super Bowl in February 2013, and these joint practices enabled them to spend some time together that otherwise would not have occurred. As an added benefit, both coaches got the chance to plot against outside competition and the players got a look at someone else besides their teammates.
''You're definitely more tuned in than when you're playing against your own offense,'' Ravens linebacker Terrell Suggs said.
Coming in, there was reason to believe the two teams would engage in fights. But that didn't happen.
''I think I won the office pool,'' Ravens receiver Steve Smith said. ''They had over-unders on my fights. I had zero, so I got all the cash.''
The concept was hatched out of the notion that both teams would benefit, and that's how it appeared to play out.
''It all started with two teams with the same mindset, and that was to get better, to improve as a football team,'' Jim Harbaugh said. ''I know we can say that for ourselves, and I've heard John say the same thing.''
John Harbaugh said, ''I feel like we got a week-plus worth of work in. It's not just because of tempo and attention to detail. It's the fact that you just see schemes that you're not going to see. You can practice for months out here and you're not going to see the things we see because our team doesn't do those things on both sides of the ball. Very valuable.''
Although the Ravens lost Lewis-Moore, the 49ers headed home with a relatively healthy squad.
''We dodged bullets,'' Jim Harbaugh said.
Asked whether they might do this again, perhaps next year in San Francisco, Jim answered, ''We talked about it. We'll do it next year possibly, but we play each other next year. If not, possibly the year after.''
---
Online: AP NFL website: www.pro32.ap.org and www.twitter.com/AP-NFL
---
---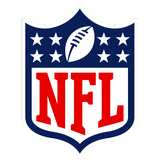 Get more from National Football League
Follow your favorites to get information about games, news and more
---