National Football League
National Football League
Ravens, 49ers plan different endings
Published
Jan. 15, 2013 1:17 p.m. ET

This time, it will be different.
That's the mantra the Ravens and 49ers must carry into Sunday's conference championships.
One step from the Super Bowl once more, the Ravens and 49ers believe they've found that extra element for success. For San Francisco, it might be the versatility and big-play potential Colin Kaepernick brings to the offense. For Baltimore, it could be the ramped-up emotions from Ray Lewis' pending retirement.
The odds makers believe the Niners have what they need to beat the Falcons one year after an overtime loss to the Giants in the NFC title game; San Francisco is favored by 3 1-2 points at Atlanta. That says a lot.
But the bookies don't believe the Ravens will do any better than in last year's AFC championship, when they fell at Foxborough 23-20. Baltimore is a 9 1-2-point underdog to the Patriots.
''There are challenges that get you to the point that you are at as a football team and make you who you are, even as a person,'' said Ravens coach John Harbaugh, whose team needed a last-minute 70-yard touchdown pass to force overtime at Denver last Saturday before beating the top-seeded Broncos. ''And, our guys have handled all those things extremely well. Individually, a lot of our guys - and collectively - have come out of it stronger and better men, and we're a stronger and better team.''
His younger brother, Jim, head man of the 49ers - siblings have never met as head coaches in the Super Bowl - has guided San Francisco to the NFL's final four in both of his seasons. This is John Harbaugh's third conference title game in five years in charge.
The 49ers' Harbaugh sees the togetherness and developing maturity of his team as a reason it could reach the franchise's first Super Bowl since winning its fifth in 1995.
''We want to be about that,'' he said. ''But I don't think it's attributed to anything, I think it's just who we are as a team, who our players are. It's a talent and it's character. I've always thought that about our team.
''Being a great teammate, doing the best to your God-given ability each and every time, is a great gift that you can give another man. To have his back. That's a strong phrase, but I don't think that's just something our guys talk about, I think it's who they are.''
Who the Niners are is quite different this time around. Last season, they used a shutdown defense, strong special teams and a conservative, avoid-mistakes offense to get this far. But quarterback Alex Smith and that offense bogged down too often against the Giants.
San Francisco added Randy Moss and Mario Manningham at wideout and still had the superb Frank Gore at running back. But Moss has been a complementary player and Manningham is out with a torn knee.
Tight end Vernon Davis, Smith's most reliable target a year ago, has had a lesser role.
The big changes? The emergence of receiver Michael Crabtree, the solidification of the offensive line, and, of course, Kaepernick.
As he showed in setting a playoff record for QBs with 181 yards rushing, and throwing for 243 in the divisional round against Green Bay - his playoff debut, no less - Kaepernick is a game-breaker.
''I think quarterbacks that have a talent for running the ball can be very effective,'' Jim Harbaugh said, stating precisely what he felt when he left Smith on the bench after the incumbent recovered from a concussion late in the season and went the rest of the way with Kaepernick.
''That's been long known in football, the National Football League as well. A quarterback that can get out of the pocket, run, pick up first downs, that's a threat that the defense has to account for.''
It's also what the 49ers didn't have in their repertoire against New York. Now, they have inserted a whole section of plays in the game plan built around Kaepernick's speed and intermediate hurdler strides.
''There are some quarterback-driven runs that have been added because our quarterbacks are very good at those, and Colin especially,'' Jim Harbaugh said. ''It's already noted that he's very fast. He's very good at reading and executing that type of offense. So, that's the reason.''
And a main reason the people in the Bay Area believe this is the 49ers' year.
Across the country in the Chesapeake Bay area, the other Harbaugh's stomping grounds, that conviction is just as strong.
Critics say the Ravens are too old, inconsistent and banged-up on defense. That they don't pass protect well. The quarterback Joe Flacco has won a postseason game in each of his five pro seasons, yet has no Super Bowl appearances.
Plus, the Ravens had every chance to knock off the Patriots last year and failed.
But those detractors tend to ignore that Torrey Smith and Anquan Boldin have become extremely dangerous in the passing game. That the line has been effective in the playoffs and Flacco barely was bothered by Denver's strong defense last weekend.
And that Lewis, Terrell Suggs, Haloti Ngata and Ed Reed have Baltimore's D on the upswing. Remember, 14 of Denver's points came on special teams, and the Ravens forced three turnovers by Peyton Manning.
Then there's the Lewis retirement factor, which can't be underestimated.
''I think, for me personally, when he announced it, I just thought that Ray Lewis has been in the league for so many years, 17 years, and he only went to the Super Bowl once,'' Ngata said. ''I looked at it as, `I've never been to the Super Bowl in seven years, and times like this never come around.'
''So, you definitely have to make the most out of it and work real hard to try to get there. I think every individual has worked a little bit harder just to know that we probably will never be in this situation again.''
---
Online: http://pro32.ap.org/poll and http://twitter.com/AP-NFL
---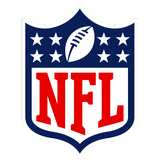 Get more from National Football League
Follow your favorites to get information about games, news and more
---