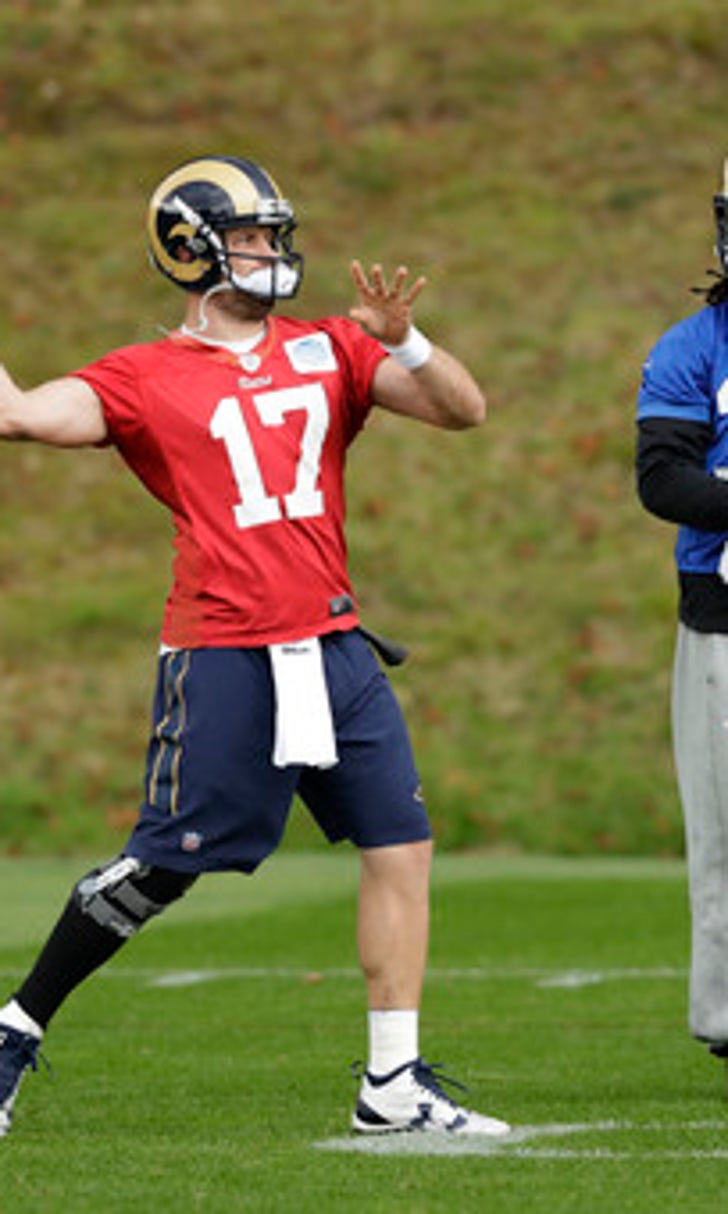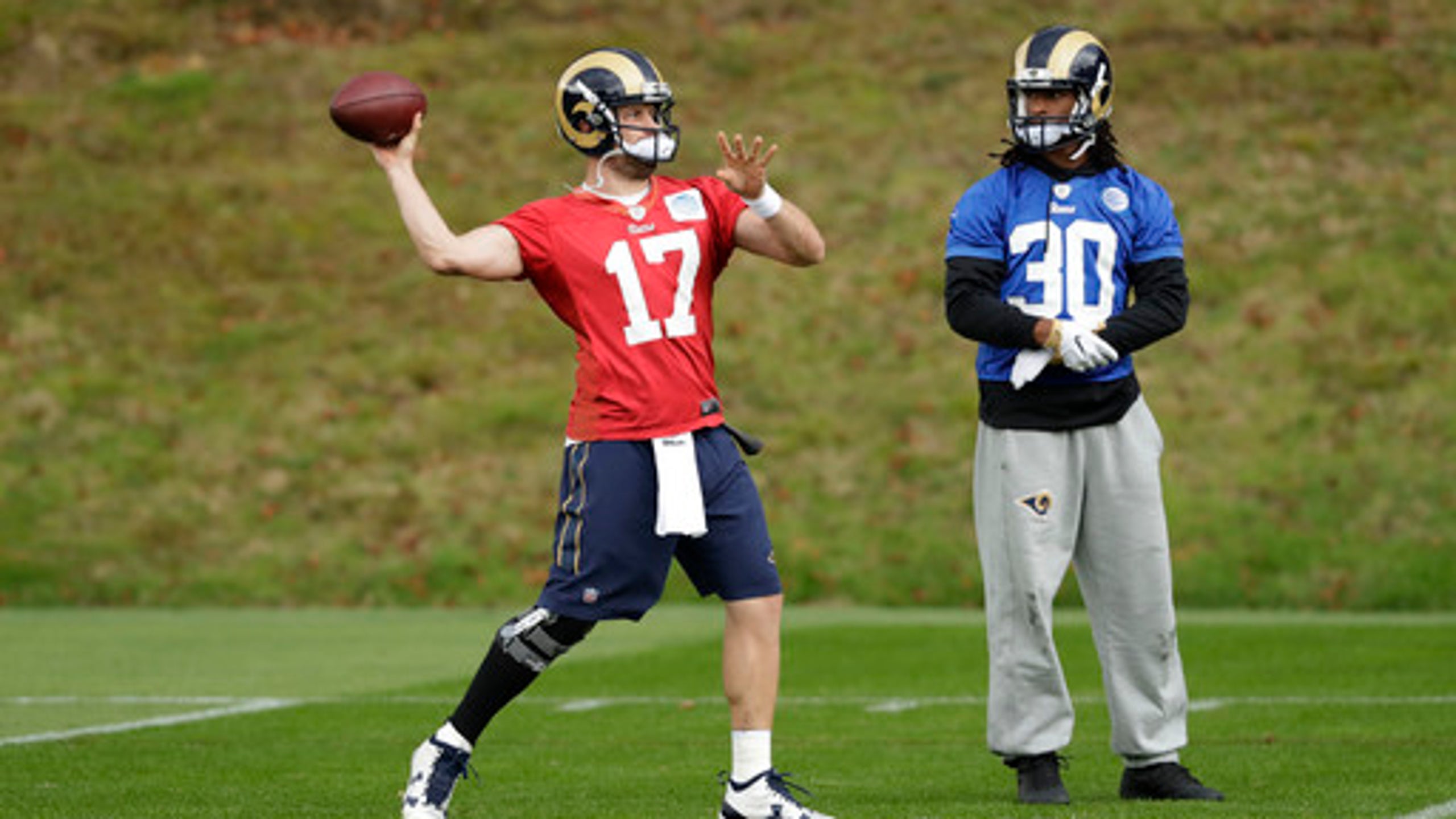 Rams QB Keenum hoping better performance leads to more wins
BY foxsports • October 20, 2016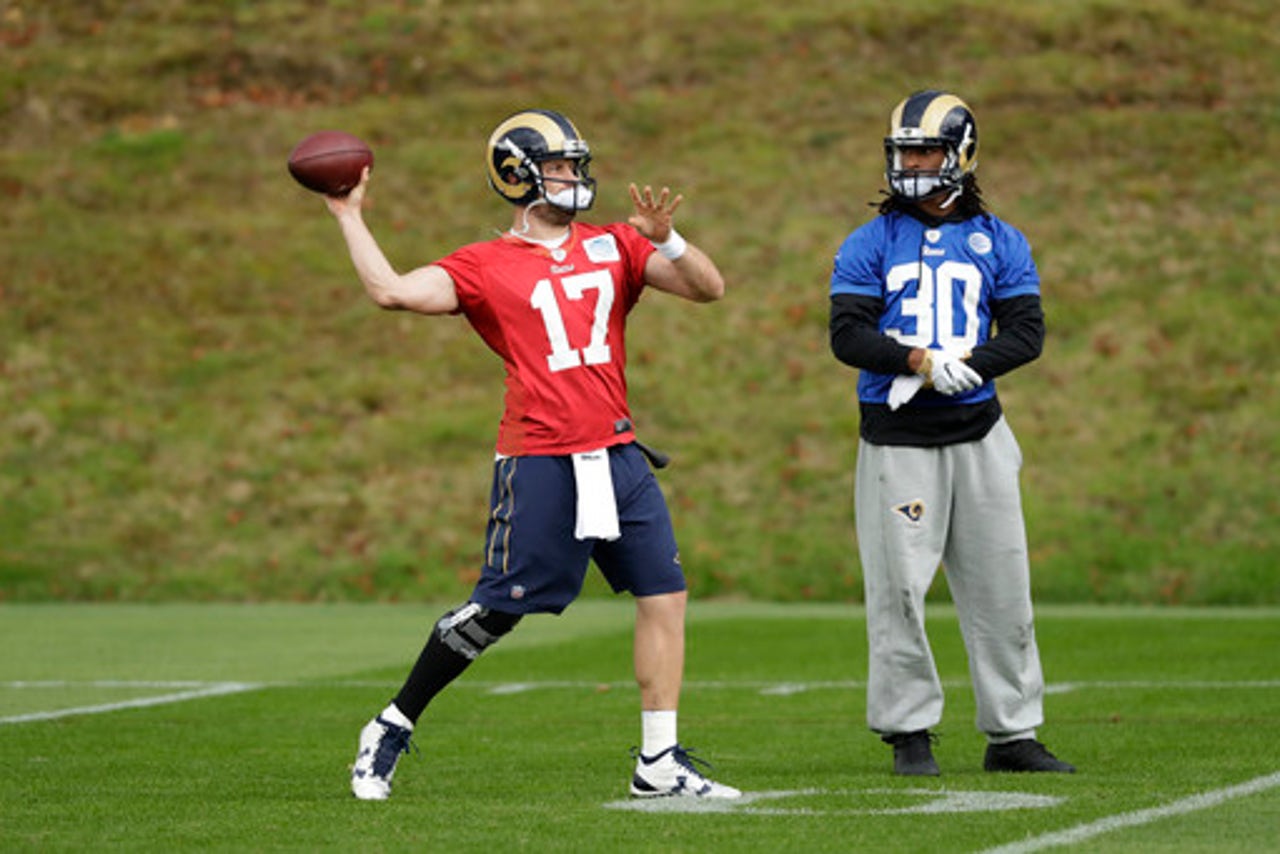 BAGSHOT, England (AP) As Los Angeles Rams quarterback Case Keenum was stringing together completions on Sunday, including all 18 of his attempts in the third quarter against the Detroit Lions, his teammates were unaware history had been made.
''Nobody knew how well he was doing until after the game and we found out that he completed 19 straight,'' left tackle Rodger Saffold said. ''He didn't even know it, and he's the one throwing them.''
Keenum set a franchise record with those 19 consecutive completions, surpassing the 18 thrown by Jim Everett in a game against the New York Giants in 1989.
All told, Keenum went 27-for-32 for 321 yards and three touchdowns in what stands as a career-best performance.
Yet, it was his lone interception, which landed in the hands of safety Rafael Bush with 1:02 remaining, that allowed the Lions to preserve a 31-28 victory.
If the Rams are to end their two-game skid and continue to improve offensively, beginning with Sunday's game against the Giants at Twickenham Stadium, Keenum believes that burden rests solely on him.
The accolades were great, he admitted, but the finish, in particular, bothered him.
''I think you look at the NFL in general, all the great (quarterbacks) - they're known for never being out of a game,'' Keenum said.
''That's definitely something that I want to take pride in. No matter what the situation is, I want to be able to go down and score points.''
The game against the Lions marked the second time in as many weeks in which one of Keenum's interceptions affected the outcome.
The Rams were tied with the Buffalo Bills late in the third quarter on Oct. 9 before the first of Keenum's two interceptions was returned 41 yards for what stood as the winning touchdown.
In a way, those miscues are just part of the natural progression for Keenum, who is in his fifth season in the NFL but has started just 21 games. He's not a young quarterback - and certainly not one with the hype of his backup, Jared Goff, the No. 1 pick - but he's still growing.
''If you look around the league, there's miscues all over the place,'' coach Jeff Fisher said.
''What we're excited about is how the offense is starting to ascend over the past couple of weeks because we've played some good defenses early. If you exclude our opener at San Francisco, our offense has started to (take off), and he got very comfortable.''
Of those 27 completions against the Lions, seven were to wide receiver Kenny Britt, who finished with 136 yards and two touchdowns.
The Rams also strung together four drives of at least 70 yards, which tight end Lance Kendricks noted with particular pride.
Even the running game, which has stagnated through the first six weeks, picked up - which can only benefit Keenum.
Todd Gurley, the Offensive Rookie of the Year in 2015, averaged a season-best 4.1 yards per carry, finishing with 58 yards.
''I think the offense has stepped up a little bit,'' said Kendricks, who caught five passes for 34 yards and a touchdown.
''We put points on the board this past week, so we're feeling confident. We know we can move the ball.''
Still, the Rams are averaging just 301.3 yards per game, ranking second to last in the league, and their passing offense, at 220.5 yards per game, is 28th.
That means significant improvement is possible - something Keenum is embracing.
''I think you're always learning stuff about yourself, and for me, I want to always be getting better,'' Keenum said.
''I never want to feel like I've arrived or gotten there - wherever `there' is. I think that's what all the good ones do. They continue to get better, no matter how long they've played or how many games they've played or how much experience they have.''
NOTES: DE Robert Quinn (shoulder) completed a full practice on Thursday and is expected to return after missing two games. DT Michael Brockers (thigh) and CB Trumaine Johnson (ankle) did not practice again, and DT William Hayes (ankle) was limited. ... Fisher downplayed the relevance of the fight that took place between the teams in their previous meeting in 2014. ''Something got out of hand there with respect to both teams,'' he said. ''We're not dwelling on that. We're not showing that. We're just dwelling on what they're doing offensively.''... Defensive backs opened positional drills by throwing around a rugby ball. ... The NFL announced singer Craig David will perform before Sunday's game.
---
Online:
AP NFL website: http://www.pro32.ap.org and AP NFL coverage on Twitter: http://www.twitter.com/AP-NFL
---
---