Rams non-committal about using no-huddle offense versus 49ers
Published
Oct. 28, 2015 10:00 p.m. ET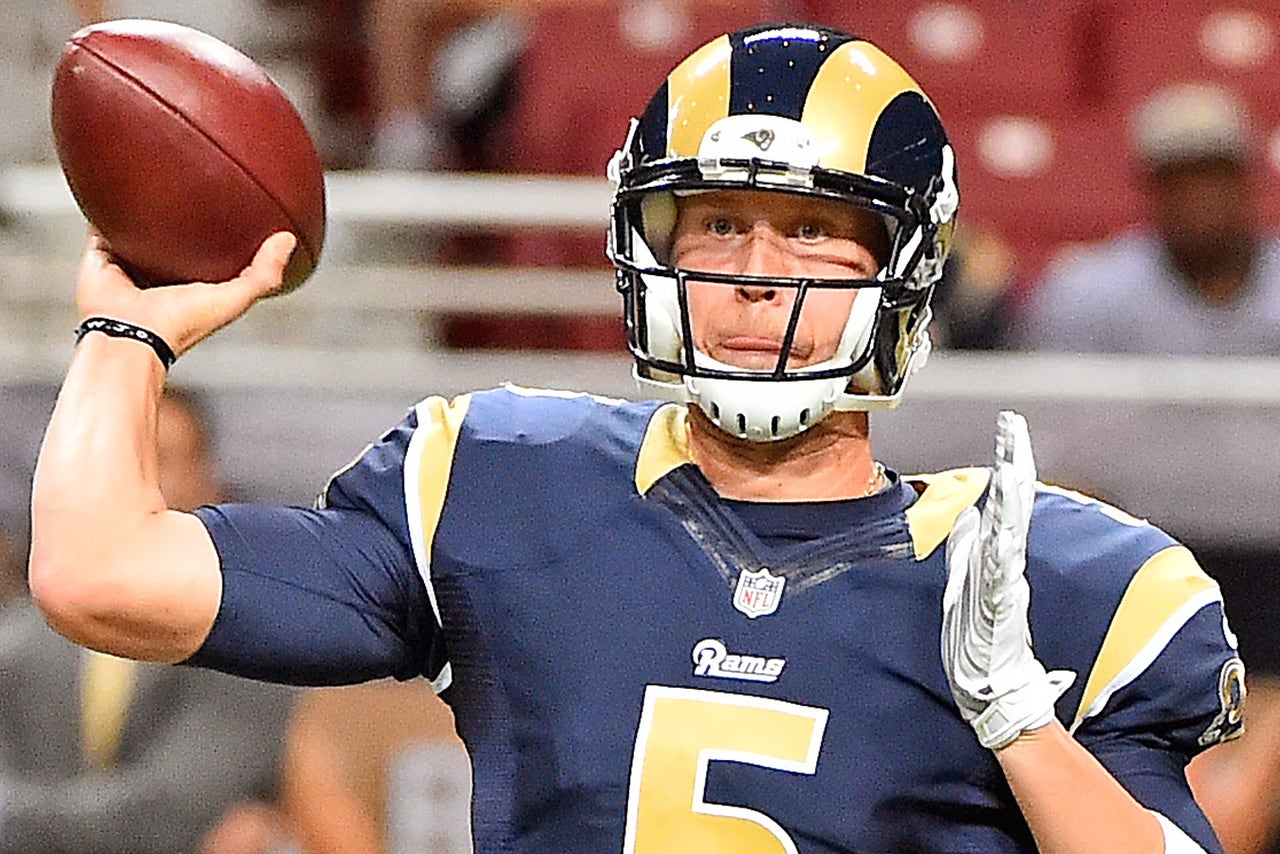 The St. Louis Rams, not surprisingly, were mum on the topic of utilizing a no-huddle offense in Sunday's matchup against the San Francisco 49ers. 
"That was a loaded question. No, we're going to run our offense. We're going to do what works," Rams quarterback Nick Foles told reporters Wednesday. "Last week we just sort of switched it up. We needed to get something going. So, this week we're going to run our offense and see where it goes."
St. Louis owns the league's worst passing attack - San Francisco ranks 31st - and is averaging 177.7 yards through the air. With the offense struggling in last week's game versus Cleveland, the Rams went to a no-huddle offense and promptly produced a four-play, 88-yard touchdown drive.
"It was a great choice. It gave us the spark that we needed," offensive coordinator Frank Cignetti said. "We needed something to get us going and I thought we did very well in it."
Foles looked right at home with the hurry-up offense, connecting on passes of 20 yards to Tavon Austin and 41 yards to Kenny Britt sandwiched around a pass-interference call drawn by Britt.
"He's been in it before. You look at his background, he's very comfortable in the no-huddle offense," Cignetti said. "He sees it well ... like all quarterbacks do. It's just not Nick Foles, but he sees the field better when he's in the gun."
---
---