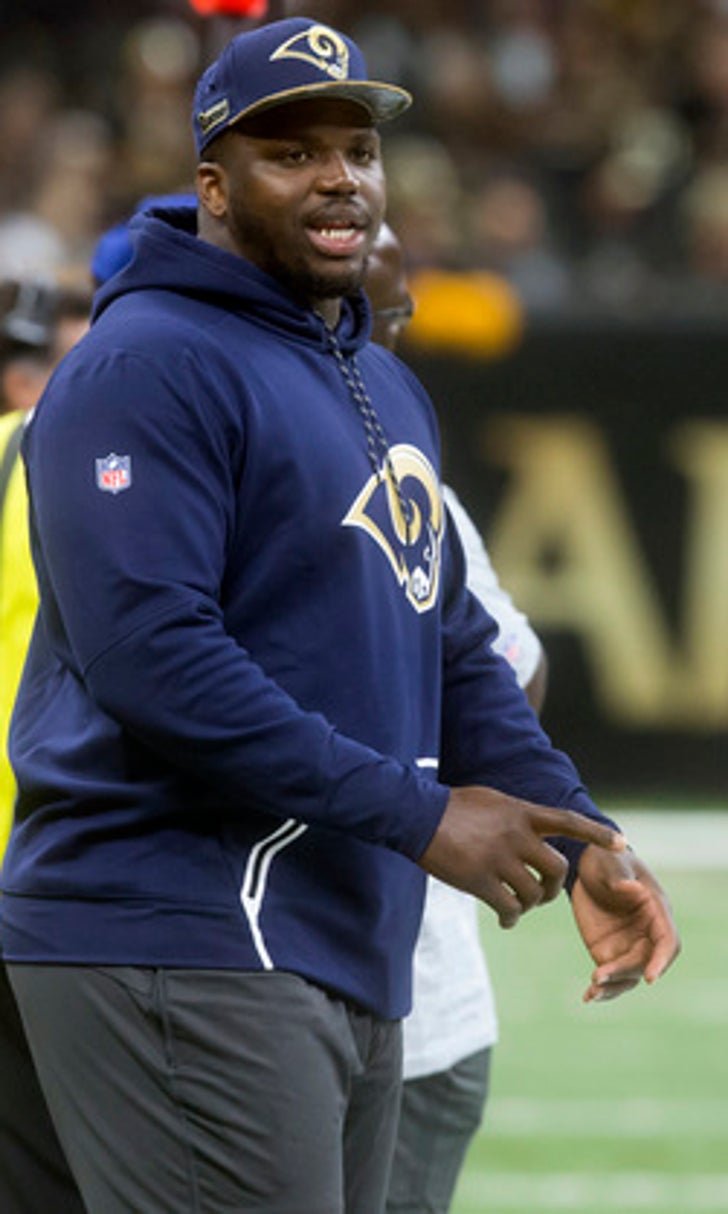 Rams LT Robinson eager to return from team-enforced break
BY foxsports • November 30, 2016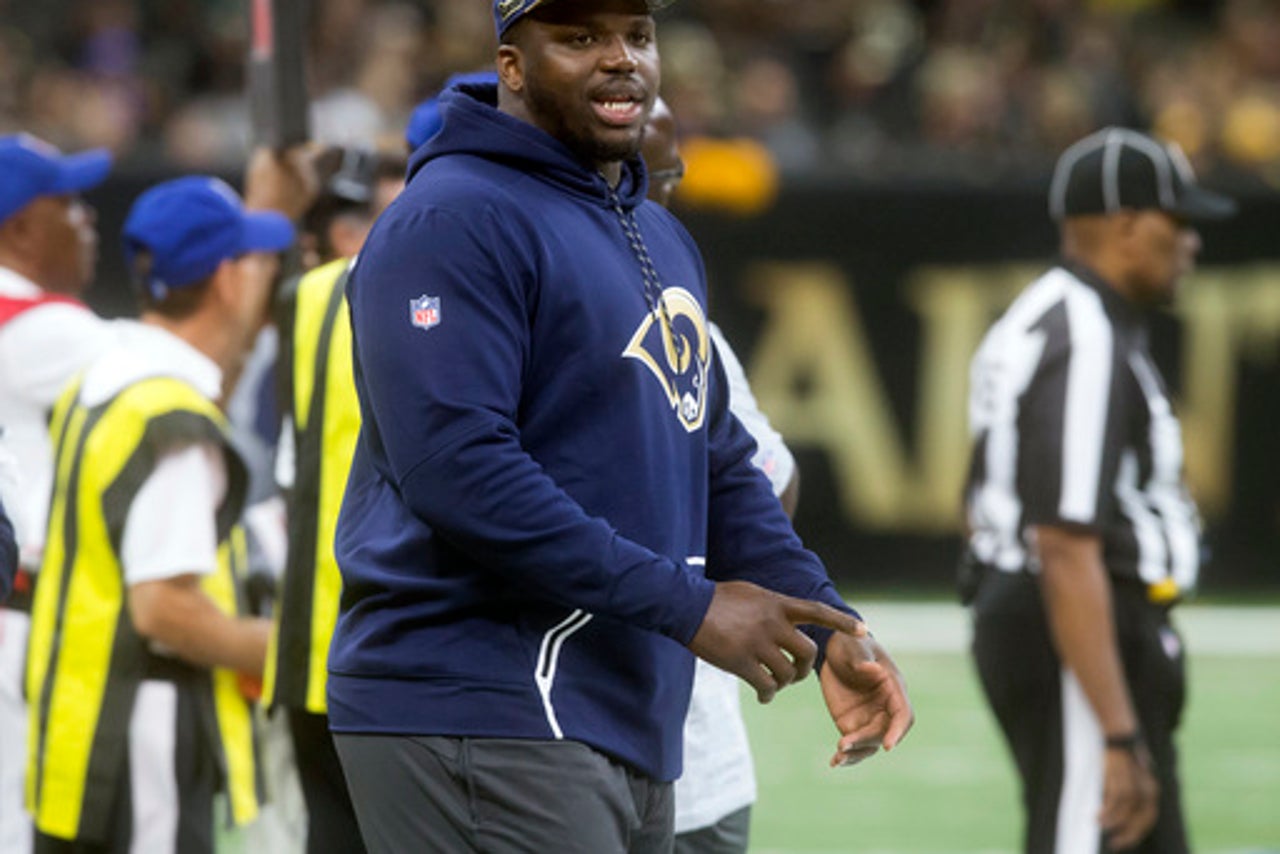 THOUSAND OAKS, Calif. (AP) Greg Robinson's mother and grandmother were among more than 50 of his friends and family members in the Superdome stands last weekend to watch the Louisiana native's homecoming with the Los Angeles Rams.
Unfortunately, Robinson had to watch as well. He was deactivated by coach Jeff Fisher, who decided the Rams' prized left tackle needed a break from competition after an uneven season.
''I tried my best to support the team as much as possible, to show it really didn't bother me,'' Robinson said Wednesday after practice. ''But deep down, it was frustrating. My mom and my grandmother didn't get to see me back home playing, and I don't know the next time when I'll be back in the Dome. But it was good to see my family and just to get them outside of the neighborhood, just to come together for once and do something in terms of supporting me.''
Robinson was the No. 2 overall pick in the 2014 draft, chosen out of Auburn to be the pillar of the Rams' rebuilt offensive line. Instead, Robinson is deep into his third NFL season and still struggling to produce consistent play for an inconsistent offense.
This season alone, Robinson has committed 12 penalties - the most in the NFL by any offensive player. The problems culminated in Fisher's unusual decision to keep him out of uniform for a one-game mental reset.
''He's been great,'' Fisher said about Robinson. ''He understands. Every once in a while, when you take a step back and watch what's going on and see things through a different window, it's life-changing. He is really excited right now. He's been in here early. He's staying late. He's focused. We've got some stuff behind him, and he's excited about playing.''
Fisher didn't elaborate on his assertion that Robinson faced some ''outside distractions'' this year, instead praising the 6-foot-5 blocker for his recommitment to the team.
Robinson didn't sound quite as happy about the past week of his life.
''Things just weren't falling in line for us, so it's a decision they made, and all I can do is accept it,'' Robinson said. ''It wasn't like I could tell them, `No, I'm not sitting out.' I feel it was smart for him to allow me to take a break. I feel like I used it (to the) best of my ability, to just accept that task and try to move on.''
Robinson had started 38 consecutive games for the Rams. He has returned to practice this week, and is likely to be back in the starting lineup for the Rams (4-7) on Sunday at New England - particularly since his replacement at New Orleans, guard Rodger Saffold, hurt his hand against the Saints.
Robinson knows he commits too many penalties, but he also provides a physical presence on the line while protecting Jared Goff's blind side. Goff was sacked three times in New Orleans, and the Patriots' pass-rush will be a test for Goff and his offensive line.
The Rams' offense has dropped back to 31st overall in the NFL after its 21-point effort against the Saints. The running game is 29th, but with just 83.1 yards per game.
Robinson seems eager to get back to work on a key five-game stretch for his career, regardless of the Rams' fortunes.
''I've been working on the same things since the season started,'' Robinson said. ''I feel like I'm progressing in many ways, which a lot of people probably don't see. But as long as I know, I feel like I'm getting better, then I'm satisfied.''
---
For more NFL coverage: www.pro32.ap.org and www.twitter.com/AP-NFL
---
---