National Football League
National Football League
Rams, Chiefs meet in key Governor's Cup game
Published
Dec. 18, 2010 5:30 a.m. ET

The St. Louis Rams and Kansas City Chiefs usually play the Governor's Cup game at the end of the preseason.
This time, both teams are in playoff mode and there are some big stakes.
The Rams (6-7) are tied with the Seahawks for the NFC West lead, and the Chiefs (8-5) lead the AFC West, making Sunday's game at the sold-out Edward Jones Dome more exciting than most expected before the season. Missouri Gov. Jay Nixon attended Rams practice Friday.
A win would help both teams in their quest to return to the playoffs.
''I think everyone gets it,'' running back Steven Jackson said. ''Basically, if you win, you put yourself in a great position of being in the postseason. Our goal is to be the NFC West champs. All season long we've been talking about these things. To have three games remaining and have that as a possibility, I think guys realize that it's crunch time and we have to play extra hard and we have to play good football.''
Nixon gets it.
''It's so neat to have both teams in your state playing. Both of them leading them division and both of them having a game in December that really, really matters,'' Nixon said. ''It's a game that has direct implications about whether these teams making it back to the playoffs this year. I'm just hoping for an exciting game.''
The playoff possibilities are what have the players excited, not the Governor's Cup currently in the Rams' possession.
St. Louis rookie quarterback Sam Bradford acknowledged he's not up on the history of the game.
''Governor's Cup? I do not know about it. I never heard of the Governor's Cup before,'' the former Oklahoma star said. ''Obviously talking to some of the guys here though I've heard a little bit about the rivalry, just the fact that we're so close and in the same state. Is that what we're playing for this week?''
Defensive end Chris Long is in the same boat as Bradford although he's in his third season with the Rams.
''I'm from Virginia. I didn't grow up in Missouri so I'm not going to get too caught up in an intrastate rivalry,'' Long said. ''If we can get a Governor's Cup or whatever, that sounds good, too.''
Coach Steve Spagnuolo agreed.
''We'll go play the game and try to win it and if that (Governor's Cup) comes with it, great,'' Spagnuolo said. ''We have it and we'd like to try and keep it. I will say this is a very big game.''
Nixon, who is a huge University of Missouri football fan, gave Spagnuolo some advice.
''Apparently he rehabbed a little bit with (receiver) Danario (Alexander) at Missouri so they know each other a little bit,'' Spagnuolo said. ''He asked about Danario and he put some plays in for him. We're going in right know and put them on the board. They're definitely going in.''
Nixon has had three knee surgeries.
''I like all the Mizzou guys to do well,'' Nixon said. ''Everybody knows his story. Everybody in Missouri is cheering for Danario. I'd like to see him score a touchdown or two for sure.''
Alexander would, too.
''I'm glad he put a good word in for me,'' Alexander said.
Nixon said he has not been to a Chiefs practice this week, but he went to training camp to see Kansas City's new facility at Missouri Western in St. Joseph.
Which team does the governor like in this game?
''I'm from the eastern side of the state,'' Nixon said. ''So, my dad will certainly be wearing Rams colors. As for my two sons, I'll try and dress them down. I'll be wearing black and gold something.''
---
---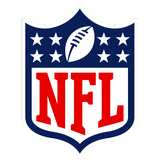 Get more from National Football League
Follow your favorites to get information about games, news and more
---