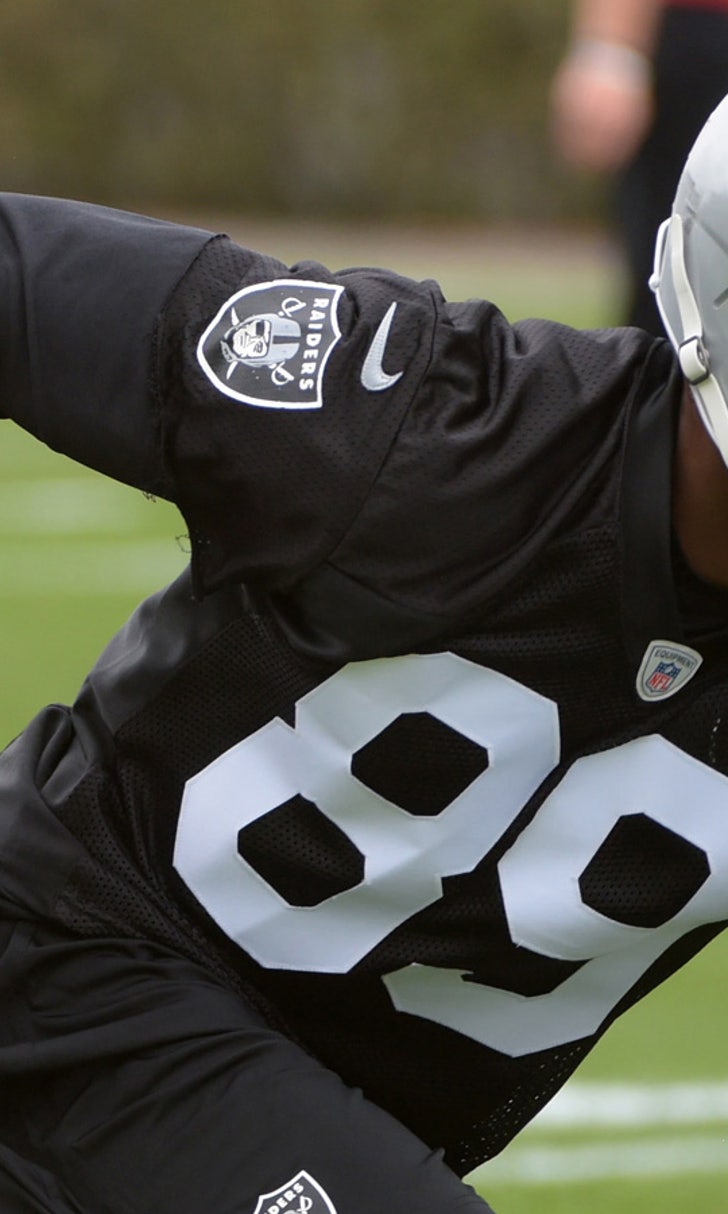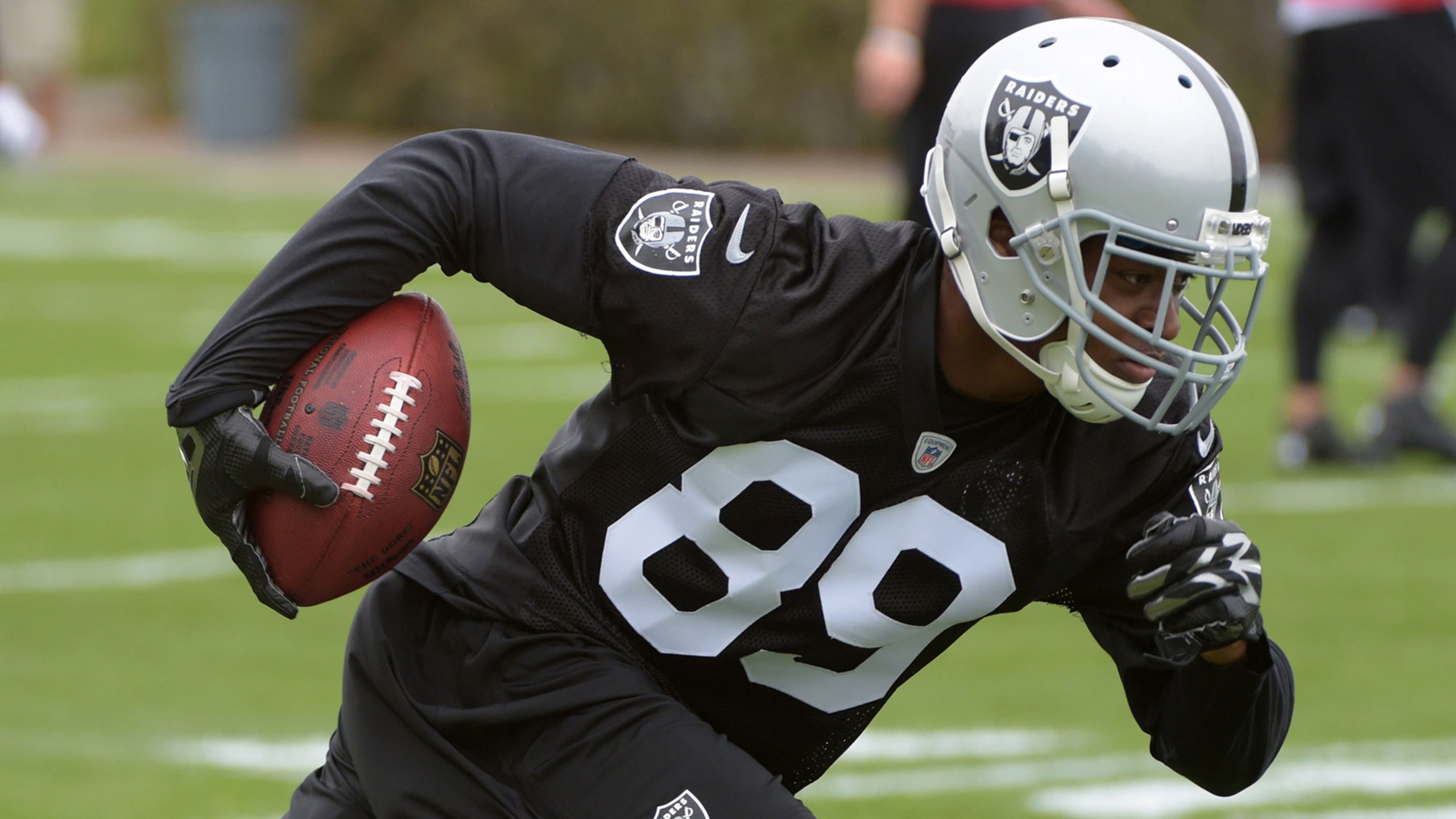 Raiders rookie WR Amari Cooper: 'I don't really feel any pressure'
BY foxsports • July 31, 2015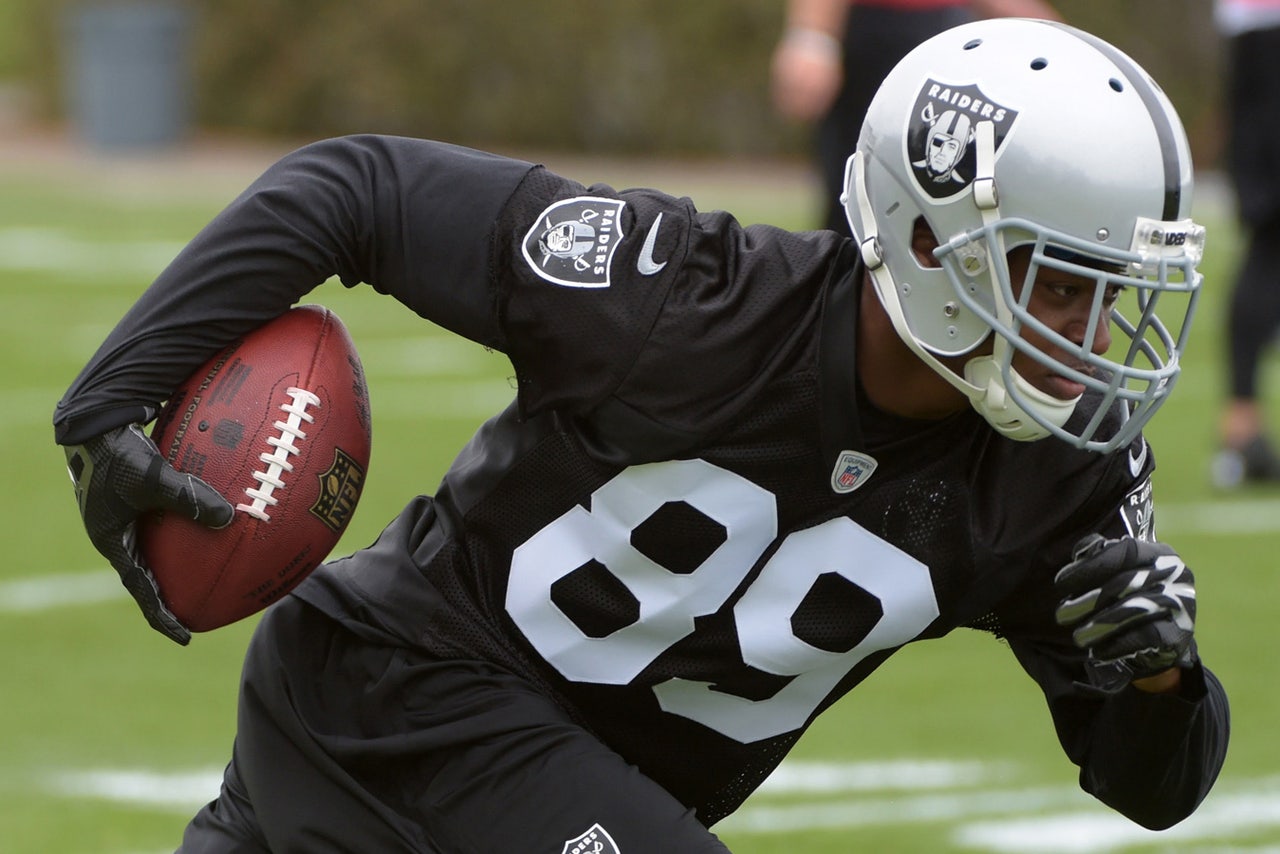 It seems like everyone -- from regular Raiders fans to Jerry Rice -- expect big things from Amari Cooper.
It's all noise to the new Raiders rookie. He's just here to play football and let the rest fall into place.
"I don't really feel any pressure to deliver," Cooper told reporters at training camp. "I have before but I've really grown as a person so I don't really feel any pressure anymore."
Cooper's ability to shut out the hype is overshadowed only by his on-field brilliance. 
There's a reason why he's Alabama's most storied wide receiver ever. And he's already created a buzz during OTAs and minicamp for, as Derek Carr called it, some "ridiculous" breaks.
If he's not feeling any pressure, it's because Cooperalready acts and talks like a 10-year veteran. The Crimson Tide product has already nailed the cadence of pro-speak.
"I'm just going to take it day by day and try to get better day by day," he said of his first training camp goals. "Taking advantage of every moment while I'm out on the field."
---
---