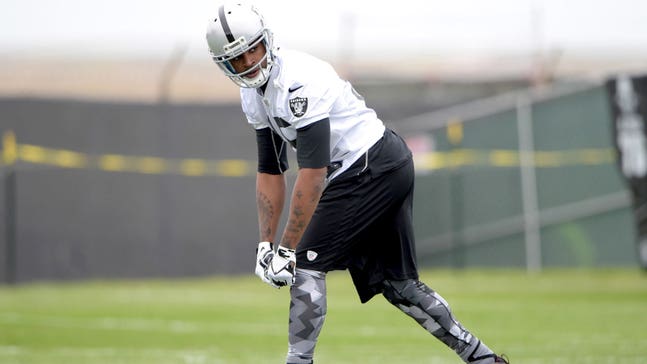 Raiders QB Derek Carr on Michael Crabtree: 'I love the guy'
Published
Jul. 2, 2015 3:28 p.m. ET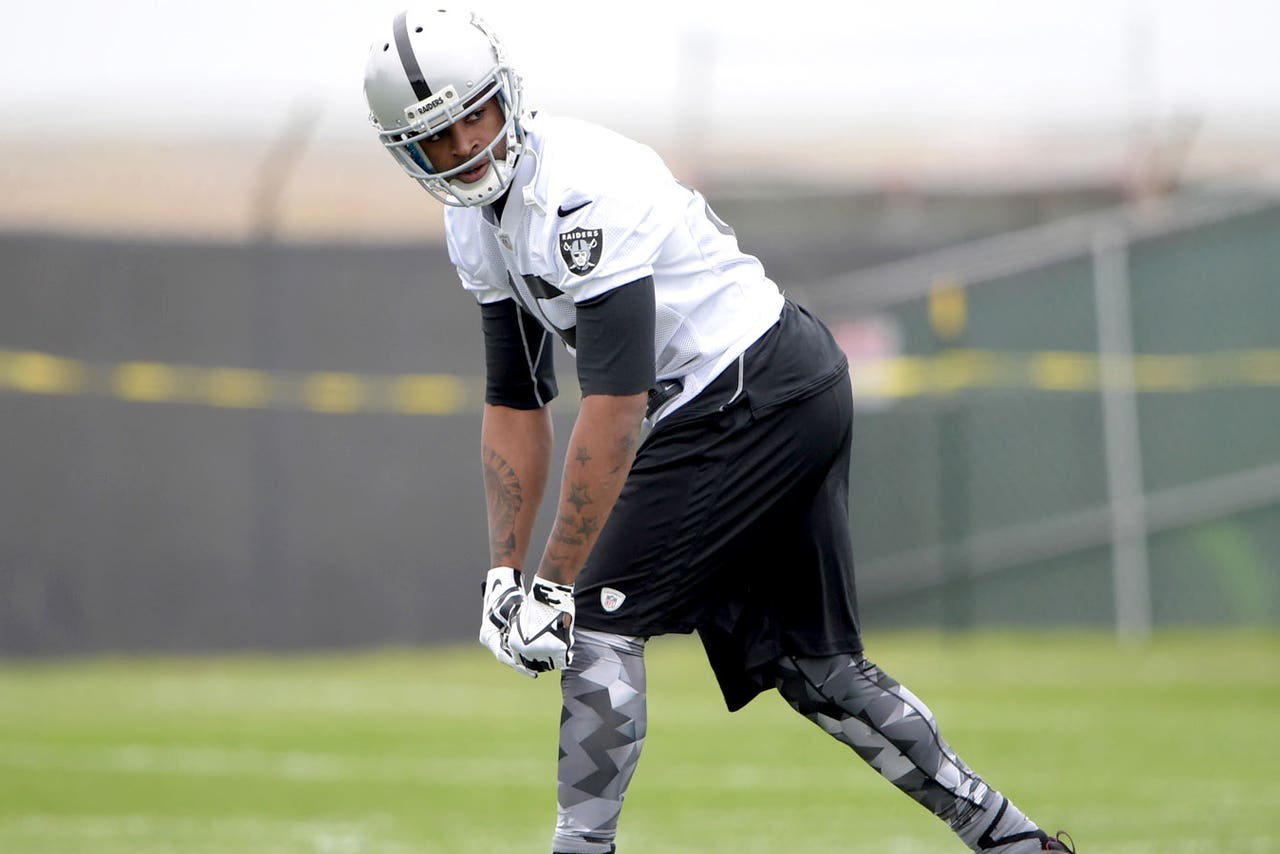 Derek Carr's other new wide receiver? He's no Amari Cooper, but he's no slouch either.
Michael Crabtree has been just what Carr needs since he swapped Bay Area teams. The former 49ers star has embraced his dual roles as Carr's mentor and as Oakland's second receiving option, according to CSN Bay Area.
"Crabtree has been awesome, not only just on the field, but in the locker room," Carr said. "He's such a great teammate. I love the guy."
Carr could look Crabtree's way more than Colin Kaepernick did last season in San Francisco. The seven-year veteran posted a career-low 10.4 yard-per-catch with his former team.
Perhaps Crabtree's reputation as a diva receiver is undeserved. But after a long and humbling free agent period, he landed in Oakland with a team-first attitude.
Carr knows he only stands to benefit from a guy like that. 
"I talk to him all the time," Carr said. "We're always talking about the game. We're always talking ball. We're always talking routes, concepts, and what we're going to do during the game, and hand signals, all those things."
Added Carr: "He is a football junkie. He's been a nice guy, a nice addition to our team."
---
---