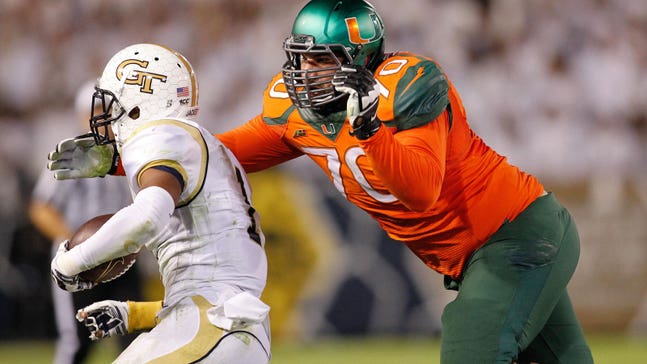 Raiders OL coach Tice looking forward to working with Feliciano
Published
May. 8, 2015 4:05 p.m. ET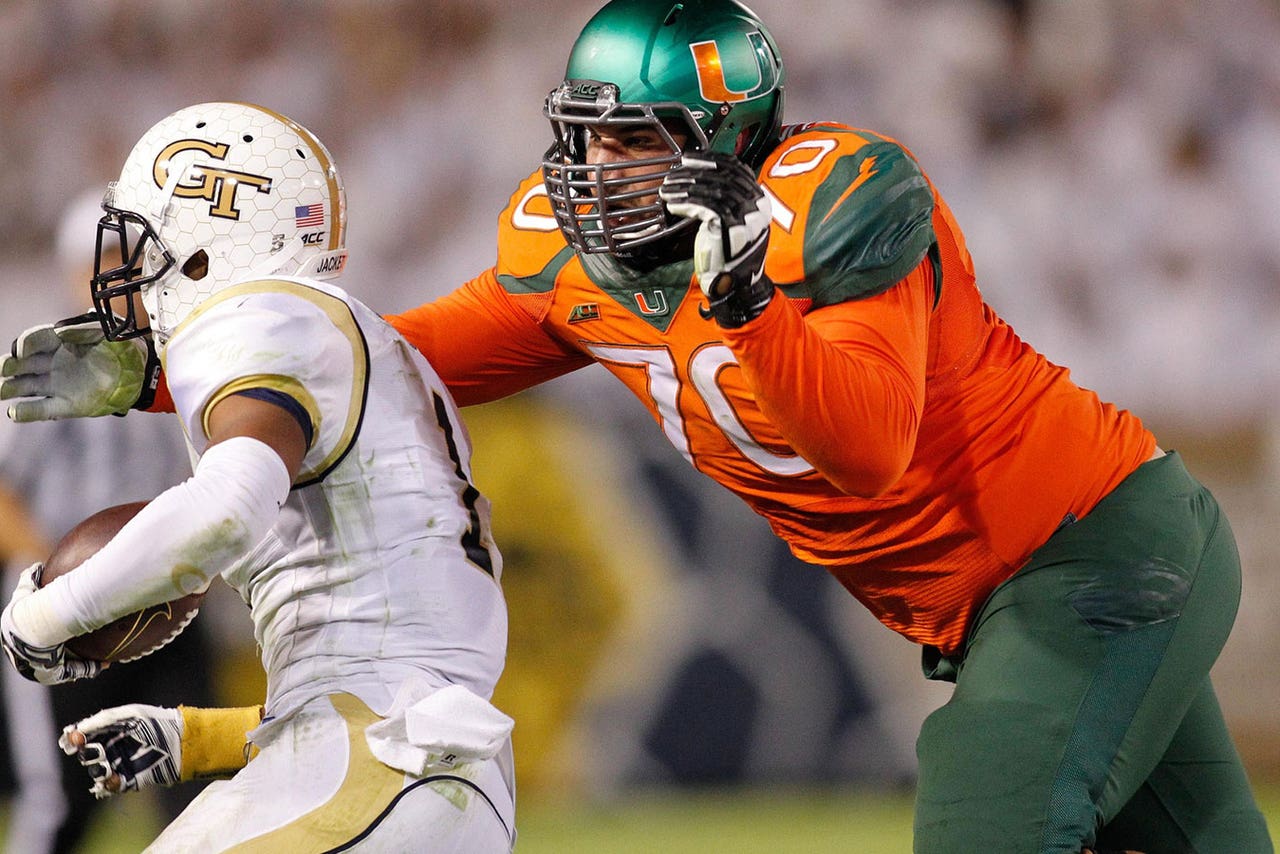 Last year, football fans were reintroduced to former Vikings head coach Mike Tice, partly for his salty language and persona on HBO's Hard Knocks with the Atlanta Falcons.
Tice is now the Raiders' offensive line coach and, per reports, he's eagerly awaiting another introduction -- to fourth-round pick Jon Feliciano -- on the practice field.
"Our guys are going to have to be able to run," said Tice after the NFL Draft. "They're going to have to be able to pull. Jon pulls well already, so that's good. I'm excited to add him to the mix. It's going to be good for our room. I'm very pleased with Jon. I think it's a good pick for us."
Feliciano stood out to Tice and his new boss, Jack Del Rio, for his versatility. Oakland could use depth at every line spot, so it could absolutely use a player who knows how to play every line position.
Tice will seek to get the most out of his new rookie. And that new rookie is already looking forward to working under his new position coach.
"Actually me and coach Tice, we kicked it off at the Combine," said Feliciano. "He was a great guy and I had a real good time talking with him. This is one of the top spots for me I wanted to go. To hear my name called by them is just unbelievable."
---
---