National Football League
National Football League
Raiders like speedy rookie runner Taiwan Jones
Published
Aug. 31, 2011 6:30 a.m. ET

Taiwan Jones spent all training camp trying to impress the Oakland Raiders with his speed.
Now they're trying to get the rookie running back to slow down.
Even he admits that might be a pretty tough challenge.
''My biggest problem is when I hear `Hike!' I just want to go,'' Jones said Tuesday. ''A lot of times you have to be more patient and let the blocks develop. I just have to remind myself to slow down.''
After missing a large chunk of camp with a slight hamstring pull, Jones has a lot of ground to make up in a very short time.
He remains third on the Raiders' depth chart behind Darren McFadden and Michael Bush and is one of six running backs on the team's roster.
At 6 feet, 195 pounds Jones is also the smallest member of the group - and that's after gaining 20 pounds in the offseason.
Jones looked plenty quick in his debut last weekend against New Orleans when he ran for 81 yards, including a 22-yard touchdown, caught two passes and returned a kickoff.
''I'm not surprised, and I think he can do more,'' Raiders coach Hue Jackson said. ''I think he has a bright future ahead of him but again, that was one outing. He needs to do it consistently in order to be talked about as one of these really good players.''
Jones will get another shot to do that when the Raiders fly to Seattle for their final exhibition game on Friday.
McFadden, who missed a portion of camp with a fractured orbital bone, has not played at all this preseason and will likely be held out of the finale against the Seahawks.
Bush is likely to start in McFadden's place, but will probably take only a handful of reps before giving way to the backups.
That means a welcome but increased workload for Jones, Oakland's fourth-round draft pick who needs to keep hitting the pedal in order to make the Raiders' 53-man roster.
To do that Jones also needs to slow down a bit - at least mentally. That was something he admittedly struggled to do against the Saints.
With 30 friends and family members in the stands, Jones almost became too excited and had to catch himself before settling in.
''The hardest thing was trying to slow myself down,'' Jones said. ''I was so anxious and excited that I was able to showcase my talent against another team that I was a little too fast sometimes. I just had to slow things down, take a deep breath and try to be patient.''
The combination of McFadden and Bush helped the Raiders finish with the NFL's second-ranked running game in 2010, and Jackson is looking to build off that this year.
But both players have a history of injuries, too, which was one of the reasons Oakland drafted Jones in April.
Now it's a matter of getting the speedy runner to maintain his quickness while slowing down everything else.
''God, can this guy run,'' Jackson said. ''He's very nimble and he's very smooth. For a guy that's built like he is, he's very physical. There's a lot of velocity behind the man when he runs into a pile.''
Meanwhile the Raiders made several roster moves to reach the 80-player limit by Tuesday's deadline.
Linebacker Travis Goethel and rookie offensive lineman Alan Pelc were placed on injured reserve. Additionally, fullback Bryson Kelly, wide receivers Damola Adeniji and Steve Goulet, offensive linemen Ben Lamaak and Lou Eliades, safety Josh Bullocks and defensive tackle Derrick Hill were all waived.
Goethel, who was expected to back up middle linebacker Rolando McClain, suffered a knee injury during training camp last week. The second-year player had also played on special teams.
Notes: CB Chris Johnson returned to practice and should be available to play in the Raiders' season opener. Johnson had a surgical procedure in camp, though neither he nor the team have disclosed what the surgery was for. ... C/LG Stefen Wisniewski attended practice but only as a spectator. Jackson said Wisniewski was dinged up.' ... Jackson hinted that QB Terrelle Pryor may play against Seattle, though he wouldn't say how much. If he does play, it will be Pryor's only appearance in a game until after he serves his five-game NFL suspension.
---
---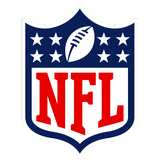 Get more from National Football League
Follow your favorites to get information about games, news and more
---