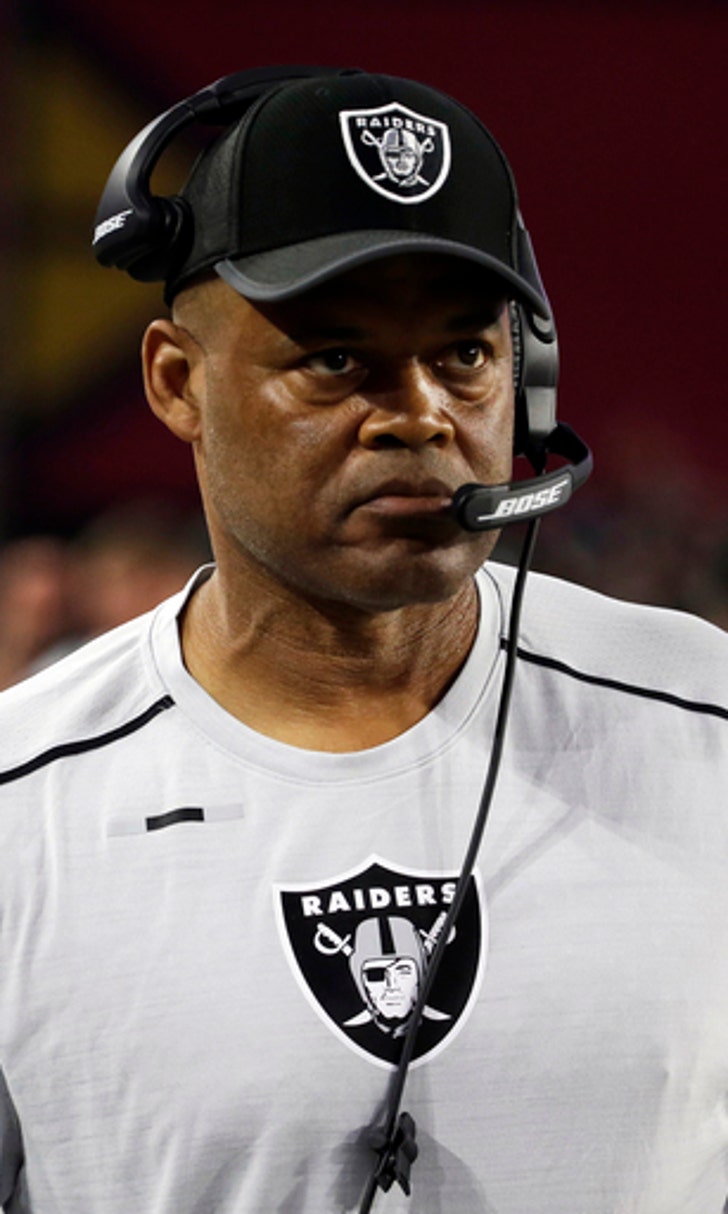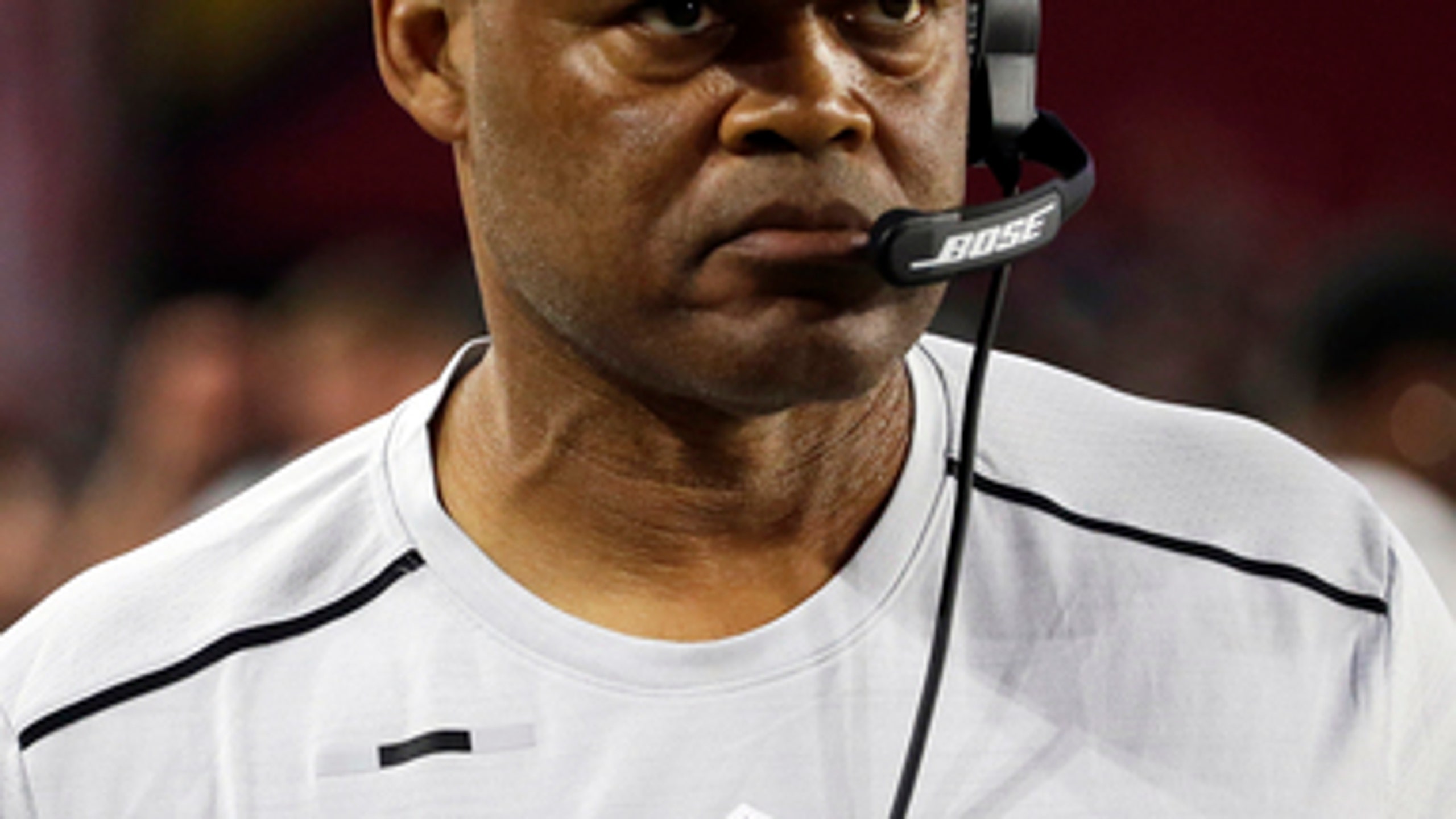 Raiders hope change in D coordinators provides needed spark
BY AP • November 22, 2017
ALAMEDA, Calif. (AP) Oakland Raiders coach Jack Del Rio had seen enough.
Tired of watching his defense fail to generate turnovers, get off the field on third downs and limit big plays by the opponents, Del Rio decided to fire defensive coordinator Ken Norton Jr. this week and replace him with assistant John Pagano.
''I really felt like I needed to shake things up,'' Del Rio said Wednesday, a day after making the change. ''We couldn't continue doing what we've been doing to this point. I made the call. The whole idea is to change what we're doing.''
Little has gone right so far on defense this season for the Raiders (4-6), who rank last in the league in takeaways (six) and are tied for last in sacks (14) and second-to-last in third down defense (46 percent).
Oakland is the first team in modern NFL history to fail to intercept a pass in the first 10 games and has allowed opposing quarterbacks to complete 72.3 percent of their passes for a 113.3 passer rating, both of which would rank as the second-worst of all-time.
Del Rio said he hopes the change in coordinators will lead his defense to do a better job of playing fast.
''I know one thing: Nobody should feel comfortable because what I've been watching is not good enough,'' he said. ''Nobody should feel comfortable.''
The Raiders came into the season with high expectations after winning 12 games last season to make the playoffs for the first time since 2002. But a four-game losing streak early in the season and then a 33-8 loss to New England in Mexico City coming out of the bye last week have left Oakland in a precarious spot.
The season is not completely lost yet for the Raiders, who only trail Kansas City by two games in the AFC West with one win already against the Chiefs. Oakland is also in a six-way tie for eighth place in the conference, one game out of the final wild-card spot.
''Everything that we want, everything that we planned and put out as a goal is out there for us,'' quarterback Derek Carr said. ''If we can just get hot and get on a run, I'm sure the bandwagon will get full again and all those things. It's definitely possible. It's definitely possible. There's no doubt in or mind that we can do it, but we have to go out there and do it.''
The problems on defense have contributed to decreased production on offense, as the team is getting 1.4 fewer drives per game and running seven fewer plays per game despite improvement on third-down efficiency.
The Raiders scoring average has dropped from 26 points per game last year to 20.4 so far this season. A big factor in that has been the lack of turnovers.
That has led to the Raiders getting few short fields for Carr and the offense. A year after having an NFL-high 20 drives start at the opponent's 40 or closer, Oakland has just four drives like that this season and none since Week 3.
''I know that those turnovers come in bunches,'' Carr said. ''It's only a matter of time. When they start getting them, which they will, then we can hopefully capitalize when we get those short fields.''
NOTES: CB David Amerson (foot) worked out on the side during the open period of practice. He has missed the past three games. ... DE Khalil Mack and LB Bruce Irvin both left the field after stretching and did not return during the open practice period. ... RT Marshall Newhouse was back on the field after missing last week's game with a hip injury.
---
More AP NFL: www.pro32.ap.org and www.twitter.com/AP-NFL
---
---