National Football League
National Football League
Raiders assistant Woodson adjusts to life as coach
Published
Aug. 25, 2011 3:02 a.m. ET

In one of the highest-profile moves of the offseason, the Oakland Raiders lost an All-Pro cornerback when Nnamdi Asomugha signed as a free agent with the Philadelphia Eagles.
More than five months earlier, the Raiders had added an All-Pro cornerback when they hired Rod Woodson as assistant defensive backs coach.
Woodson's main task is to help develop four young cornerbacks the Raiders have drafted the past two seasons into reliable NFL players as Oakland tries to replace Asomugha.
Eight years after retiring from the NFL, Woodson is using his Hall of Fame playing credentials to try to teach a young group of cornerbacks how to succeed.
"It's a start. But if I tell them to go the wrong way, it's not going to last too long," he said. "I'm just trying to point them in the right direction. Each player is different. Every player learns differently. Some guys are audio learners, some guys are visual, some guys need to do the reps. The things that I did in my career, I can't ask the same guy to do the same thing. It really depends upon their abilities."
Few had abilities like Woodson, who was one of the league's all-time best defensive backs during a 17-year career with Pittsburgh, San Francisco, Baltimore and Oakland.
Woodson was named to the NFL's 75th Anniversary Team, won the AP Defensive Player of the Year award for Pittsburgh in 1993, went to three Super Bowls, was named to 11 Pro Bowls, picked for the 1990s all-decade team and selected first-team All Pro six times.
Woodson's 71 career interceptions rank third all-time in NFL history. He is the career leader in interception returns for touchdowns (12), and interception return yardage (1,483).
"The guy is a first-class gentleman and obviously a first-class football player," Raiders coach Hue Jackson said. "Obviously that gives you instant credibility when you talk to guys about what to do, how to do it and why you need to do it this way."
Since retiring after the 2003 season, Woodson had spent time refreshing his body and working as a television analyst. But he realized he also wanted to get into coaching. So he called Jackson and told him he wanted to coach and Jackson was receptive to the idea of adding a Hall of Famer to his coaching staff.
The players say Woodson has taken to his new job.
"He's always teaching. Always," cornerback Stanford Routt said. "Whether it's in the meeting room, lunch room, whether it's in the restroom, he's always teaching. The biggest thing he's probably said is, 'Pull the trigger. Just make plays, don't be afraid to mess up. If you do, just come back the next play and make up for it.'"
Woodson said he models himself after many of the coaches he played for during his brilliant career, including Chuck Noll, Tony Dungy, Rod Rust, Dick Lebeau, Dom Capers and Bill Cowher.
He considered himself more of an instructor than a yeller on the practice field, pulling aside players to give them advice rather than chewing them out.
"I don't think I need to scream and holler," he said. "Every coach has his own style. At the end of the day, the train is leaving. It's going to leave with the guys or without the guys. My style is, if you want to get a paycheck, be on the train. I don't need to tell you that. At the end of the day, if you're not doing your job, you're going to get cut."
Woodson has had to spend much of his time working with rookies DeMarcus Van Dyke and Chimdi Chekwa, as well as second-year players Walter McFadden and Jeremy Ware.
With only two proven cornerbacks on the roster in Routt and Chris Johnson, the Raiders will need at least one of those young players to step up quickly.
They have struggled in practice and during the exhibition season shutting down receivers but Woodson wants to make sure they don't get timid and are willing to attack the way he did during his career.
"Pulling the trigger gives you the opportunity to make picks," he said. "They have to start pulling that trigger. You only get two or three plays as a defensive back to make plays. Once they start learning how to pull that trigger ... we'll be an explosive defense."
Notes: TE Brandon Myers left practice after getting kicked in the foot. ... LB Rolando McClain and DT Richard Seymour were held out of practice by Jackson. ... K Sebastian Janikowski made a 64-yard FG and then was just short on a 69-yarder at the end of practice.
---
---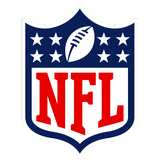 Get more from National Football League
Follow your favorites to get information about games, news and more
---