National Football League
National Football League
Purdue still waiting to announce starting QB
Published
Aug. 10, 2014 5:36 p.m. ET

WEST LAFAYETEE, Ind. (AP) Purdue football fans may have to wait until after Saturday's scrimmage to learn who this year's starting quarterback will be.
Danny Etling started the final seven games last season and threw for 1,690 yards and 10 touchdowns as a freshman, but he is being pushed by another sophomore, Austin Appleby, and highly touted freshman David Blough.
Second-year coach Darrell Hazell told reporters Sunday that he may another week before naming a starter.
''It's a great competition right now,'' Hazell said during the team's media day festivities. ''All three of those guys are doing a great job. It is fun to see. This coming week will tell us a lot. There's a lot of reps to be had. Austin has done a good job of really closing the gap, and so has David. There has been significant competition.
''If this was a situation where one guy was playing poorly, and another guy was playing well, then you would like to have a decision. But when they all are playing well, that is good.''
Hazell said that unless something drastic happens during this week's practices, he's likely to wait until seeing Saturday's scrimmage to pick a starter.
The Boilermakers open the season Aug. 30 at home against Western Michigan after going just 1-11 last season.
Hazell would like to see how all three perform in live action, but he's not willing to risk injuries this early in the season.
''We will be two weeks from our first game at that point, so by going live, there is a risk-reward thing that you always worry about,'' Hazell said.
Etling, who grew up in Terre Haute, Indiana, said he welcomed the challenge Appleby and Blough pose. A year ago, Etling started the season as the backup to Rob Henry, but relieved Henry in a non-league game and held onto the job for the rest of the season.
Another year of competition, Etling said, should make him even better.
''Coach is going to make a good decision,'' said Etling, who passed for 485 yards and four touchdowns in a 2013 season-ending loss at Indiana. ''We have a room full of quarterbacks who could successfully do the job. When it is all said and done, I think we will have the right person under center.
''For me, the biggest area of improvement has been playing the game faster. I have been trying to avoid taking sacks. You watch NFL games, and nobody is blocking anybody. The quarterbacks are making big-time plays. They are doing it under pressure. Toward the end of last season, I started to get that feeling. Now, I am starting to play the game mentally fast.''
---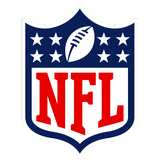 Get more from National Football League
Follow your favorites to get information about games, news and more
---