National Football League
National Football League
Pryor may appeal suspension after draft
Published
Aug. 19, 2011 1:00 a.m. ET

Former Ohio State quarterback Terrelle Pryor could appeal the five-game suspension levied against him by the NFL should he be chosen in next week's supplemental draft, a decision that would add another layer of complexity to an already unprecedented situation.
Pryor was part of a list distributed by the league of players who are eligible for the draft, but the NFL decided that he won't be allowed to practice for the team that selects him until Week 6.
Pryor gave up his final season with the Buckeyes following an investigation into the team's memorabilia-for-cash scandal, which ultimately landed the school on probation and cost coach Jim Tressel his job. Pryor would've had to sit out five games had he chosen to return to Ohio State.
Pryor's agent, Drew Rosenhaus, told The Associated Press on Thursday that ''we accept that voluntarily.'' But the player's attorney, David Cornwell, told ESPN Radio on Friday that it's ''likely'' the five-game punishment will be appealed once Pryor signs an NFL contract.
''We have the right to appeal within three days after Terrelle signs an NFL contract,'' Cornwell said. ''And given some of the developments - both in reaching the decision and comments out of the (NFL Players' Association) regarding the decision - I think it's likely that we will file an appeal, and give the Players' Association an opportunity to make its objections to this on the record.''
Commissioner Roger Goodell and NFLPA executive director DeMaurice Smith worked together to craft the decision. The league is trying to dissuade future college players who run afoul of the NCAA from using the NFL as a means of escaping punishment. But the move has been staunchly opposed by current players who believe the NFL is overstepping its authority.
Some of those players have voiced their support for Pryor, while others asked whether the NFL is setting a dangerous precedent. For instance, could players linked to the University of Miami booster scandal be punished even though they've long since left college?
''It's a little questionable, but I guess they're really trying to not allow guys to manipulate the NCAA system and be able to take a quicker path to the NFL,'' said Buffalo Bills safety George Wilson, an NFLPA representative. ''It's still a tough pill to take, knowing that you're being suspended for something that took place while you were at college. But we'll see what happens.''
League spokesman Greg Aiello tweeted that you can't break the rules Pryor did ''and get a free pass into the NFL,'' and added that the commissioner had spoken to NCAA President Mark Emmert about his decision. That raised questions about whether the two bodies acted in collusion.
Both sides have denied such claims.
''We've been talking with them on a number of fronts for some months now, and especially around the issue of third parties and agents and how we can cooperate and collaborate with them,'' Emmert told the AP on Friday. ''Those have been very productive discussions.
''Roger Goodell called to let me know his general position on the Pryor case, but it wasn't a negotiation or anything like that in that sense,'' Emmert added. ''In general, I think we'd like to have some collaboration, but the big decisions will be made on an individual basis.''
Aiello was back on Twitter in a testy exchange Friday night with Browns linebacker Scott Fujita, a member of the players' executive committee. The NFL spokesman tweeted to him, ''You break rules. You face consequences. Funny how that works.'' To which Fujita responded: ''Spare me the integrity speech. As if your office if full of angels. Gimme a break Greg.''
Pryor's situation has drawn comparisons to one that involved another ex-Buckeyes star, Maurice Clarett. After getting into trouble at Ohio State, the running back announced his intention to leave early for the NFL, but he was blocked from entering the draft by the commissioner's office.
The difference in the Pryor case is that, unlike Clarett, the union has not rushed to support the NFL's eligibility ruling. That means there remains a potential antitrust challenge available.
''This presents a number of novel legal issues that almost fall through a number of cracks, not just one crack,'' said Robert Boland, a former agent who teaches sports business and antitrust law at New York University. ''When the players' union and owners agree, there's no antitrust liability. The players union hasn't necessarily reached that point. They seem a little more tepid.
''What their ultimate position will be will be important to this,'' Boland said. ''He's accepted the penalty to get in the draft. Does he have the power to appeal? ''
Cornwell, who did not respond to several messages seeking comment Friday, said in an email to the AP on Thursday that he understood the NFL was merely ''protecting the integrity of the draft process'' by making Pryor sit out until Week 6.
''We understood their concerns,'' he said, ''accept that they are legitimate concerns, and worked through the process to demonstrate that Terrelle's decisions regarding making himself eligible were reasonable, if not perfect. The commissioner gave serious consideration to the various issues and decided to balance those issues by allowing Terrelle into the supplemental draft with conditions.''
It now seems that Pryor has not fully agreed to those conditions after all.
''The generally accepted rule of guilty pleas is that it eliminates the ability to appeal,'' Boland said. ''But that's in the court room. There are so many things going on at weird angles in this case, it's almost impossible to assess.''
---
---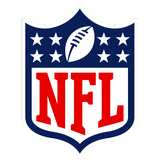 Get more from National Football League
Follow your favorites to get information about games, news and more
---