National Football League
National Football League
Pryor looks to build on truncated rookie season
Published
Jun. 13, 2012 10:28 p.m. ET

Terrelle Pryor's rookie year in the NFL amounted to a false start.
The former Ohio State star quarterback entered the league late through the supplemental draft, served a five-game suspension for infractions from college and then got on the field for only one aborted play for the Oakland Raiders last season.
That's why this offseason has been so crucial for Pryor, who is finally getting the professional coaching and practice time he sorely missed during his rookie year.
''I didn't know anything last year, nothing at all,'' Pryor said. ''I knew some of the stuff going into games and stuff like that but not like starting from Day 1 here right now when the new coaches came in. On the other hand, I came in last year at the end of camp and everything was already put in. I couldn't ask the coach, the offensive coordinator. We didn't even have a quarterbacks coach so I couldn't even learn anything from that standpoint.''
Pryor got very little out of a rookie season that was doomed from the start. He didn't decide to leave Ohio State until after the NFL draft following an investigation into the team's memorabilia-for-cash scandal that cost coach Jim Tressel his job.
Commissioner Roger Goodell allowed Pryor into the supplemental draft but ruled he must serve the five-game suspension he would have faced in college. The Raiders used a third-round pick on Aug. 22 to select Pryor and signed him three days later, making him the final player every drafted by late owner Al Davis.
Pryor said Davis would call him a couple of times a week before his death last October, reminding Pryor that he believed in him. While Pryor is currently battling Matt Leinart for the job backing up Carson Palmer, he hopes to one day prove Davis right.
''The last pick may not mean anything,'' he said. ''But to me, you know, it kind of felt like last pick of a guy that made a legacy of football. He was just a well-known guy. Being the last pick, that's special, just in that sense, just how his name is always brought up. He's on HBO shows now after his death. It's just an honor.''
Pryor got to participate in only three practices and no exhibition games before his suspension kicked in, limiting him to team meetings and individual drills without coaches.
Even when Pryor was activated, he mostly was a scout-team quarterback as the third-stringer behind Palmer and Kyle Boller.
''He was in a tough spot last year,'' Palmer said. ''He kind of got robbed of an offseason. That's really when young guys develop is this time of year and without all the OTAs and minicamps and training camps, this is really his rookie year. He can't look at it that way and he and I have talked about that, but he just wants to get better every day and he wants to improve every little thing he can.''
Pryor got in once last season on Oct. 23 against Kansas City. Pryor said coach Hue Jackson had a package of plays for Pryor in Oakland's first game after starter Jason Campbell went down with a broken collarbone.
The first - and only - one came on Oakland's opening drive when Pryor was sent in for a third-and-1 quarterback sneak. Pryor said he was told to call for a quick snap and go for the first down. Instead, he got called for a false start for not pausing a second under center before the snap.
Boller threw an interception that was returned for a touchdown on the following play and Pryor never saw the field again all season.
''I was doing what I was told,'' he said. ''I never heard of a rule - neither did any of our coaches know the rule - of getting under the center too fast and snapping the ball too fast.
Pryor didn't get a whole lot of coaching as a rookie. With Jackson and offensive coordinator Al Saunders wrapped up in weekly game plans and getting Palmer up to speed after joining the team at midseason, Pryor didn't feel comfortable asking too many questions.
The Raiders also didn't have a quarterbacks coach last season so Pryor is soaking up all he can get from his new position coach, John DeFilippo. The two talk constantly, with Pryor often calling DeFilippo at night after leaving the facility.
The primary focus has been on improving Pryor's footwork after he spent most of his college career playing out of the shotgun.
''His footwork has gotten much better in terms of understanding of when to take a five-step drop and when to take a seven-step drop,'' DeFilippo said. ''It's been good for him to have someone be so hands on with him on every play and stay on him in a good way. He can take tough coaching. You can get on him. He doesn't go into the tank. He's been great.''
The on-field results have been somewhat inconsistent during open practices so far this offseason. Pryor sometimes will show off his big arm and make throws into tight windows that are necessary to succeed in the NFL.
Other times his timing is off or his throws are off-target, all part of the learning process for a young quarterback. Pryor said the toughest part for him is getting limited time in practice as a backup.
He said he's looking to improve ''1 percent'' each day and he has plans after this week's minicamp to get together with former Raiders star Rich Gannon to work on some details.
''I'm working hard every day,'' he said. ''Sometimes it's not the best days. I'm still learning a new offense here. Especially me, I'm not taking a lot of reps. When I'm just taking certain reps it's just not crisp right now. After I get a couple of reps I should be fine.
---
---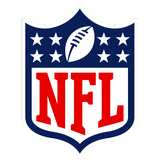 Get more from National Football League
Follow your favorites to get information about games, news and more
---