National Football League
National Football League
Pryor begins practicing with Raiders
Published
Aug. 26, 2011 1:00 a.m. ET

On his second play of his first NFL practice with the Oakland Raiders, Terrelle Pryor fumbled the snap and had to fall on the ball.
He had one more fumbled snap and a few errant passes in his 16 plays during team sessions, looking more like someone who hadn't played football since January than a future franchise quarterback. That's all to be expected considering he just jumped right in on his first day with the Raiders, while most everyone else has had more than four weeks of training camp.
''The problem is that now I'm 17, 18 days, practices behind right now,'' Pryor said Friday. ''I'm just playing catch-up right now. Some of the stuff is getting there, and I'm starting to get familiar with some of the stuff. But it's been one day. Give me a couple of days, and I should be able to fill it in and feel a lot more comfortable.''
Pryor was taken in the third round of the supplemental draft on Monday and signed a four-year contract Thursday night.
He had to digest the playbook, learn the terminology and be told how coach Hue Jackson wants quarterbacks to call out plays at the line of scrimmage. Pryor spent a lot of time at the side of Jackson or offensive coordinator Al Saunders, taking in as much information as he could.
''I wanted him to hear how a play sounds, I wanted him to get a feel for how we go about doing it, learn our tempo,'' Jackson said. ''This is the first day for him. Kudos to him. I thought he did a good job, first day, and we weren't able to give him a lot of information. All this happened very quickly but got him here. Obviously he's here, he's ours and we'll get him ready.''
Pryor threw nine passes in team sessions, completing four of them with a few far off target. He also fumbled a pair of snaps on his seven running plays as he starts the process of learning how to be a pro.
Pryor will not play in Oakland's third exhibition game on Sunday against New Orleans and then will have three more practices before the preseason finale at Seattle on Sept. 2. Jackson said it was too early to determine if he'd be able to play then.
After that, Pryor will be ineligible to practice with the Raiders until serving a five-game suspension. When he was allowed to enter Monday's supplemental draft, Pryor was handed a suspension by Commissioner Roger Goodell for the same number of games he would have sat out had he returned to Ohio State. Pryor has said he will not appeal the suspension.
''I didn't have to be in the supplemental draft, and I was allowed in,'' Pryor said. ''I'm just going to take the opportunity. I'm not going to bad mouth it or give my opinion on the good side, bad side. It goes both ways. I'm just glad they gave me the opportunity.''
Pryor gave up his final season with the Buckeyes after an investigation into the team's memorabilia-for-cash scandal that cost coach Jim Tressel his job. He would not address what he told the NCAA about what went on at Ohio State.
Pryor is coming off his best season statistically at Ohio State, throwing for 2,772 yards and 27 touchdowns with 11 interceptions. He ran for 754 yards and four TDs while helping the Buckeyes win the Sugar Bowl.
Because he is 6-foot-5, 232 pounds and was clocked at 4.36 seconds in the 40-yard dash at his pro day, there has been speculation that Pryor could eventually play receiver or tight end in the NFL. But he is starting his career at quarterback.
''The guy is big, athletic,'' Jackson said. ''I think he can throw it. He looks like a quarterback, feels like a quarterback, sounds like a quarterback, and I'm very excited to work with him.''
Pryor begins his career behind starter Jason Campbell and backups Kyle Boller and Trent Edwards on the depth chart. All three of those quarterbacks are in the final year of their contracts so Pryor will be groomed for the future.
Pryor wore No. 6 instead of the No. 2 he had in college at Ohio State. The Raiders haven't had anyone wear No. 2 since releasing JaMarcus Russell in May 2010 after three horrible seasons in Oakland.
''Coach won't let me wear No. 2,'' Pryor said. ''Why, I don't know? You tell me. He won't let me wear No. 2. I'm just going off what coach tells me.''
Pryor wasn't the only new player on the field for the Raiders' final practice before breaking camp in Napa and heading back to their headquarters in Alameda. Oakland also signed veteran cornerback Lito Sheppard and gave him a chance right away.
Sheppard is a former Pro Bowler who has bounced around the past few seasons and was out of a job at the start of training camp. He started two games last season for Minnesota before becoming a free agent. He started nine games for the New York Jets in 2009 and three for Philadelphia the previous season. He had been a starter for the Eagles before that, intercepting 14 passes between 2004-06.
Sheppard said he's very comfortable playing man-to-man coverage, the staple of Oakland's defense.
''That's what I primarily did the majority of my career,'' he said. ''It's definitely tough on the corners but hey, that's what I do, that's what got me into this league and obviously that's what's going to keep me around or take me out.''
The Raiders are thin at cornerback following injuries to starter Chris Johnson and rookie DeMarcus Van Dyke. Oakland has only one healthy veteran on the roster in Stanford Routt, while young players like Van Dyke and second-year pro Walter McFadden have struggled.
---
---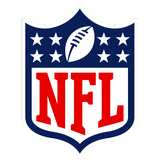 Get more from National Football League
Follow your favorites to get information about games, news and more
---