National Football League
National Football League
Prosecutors cite O.J. case, claim Hernandez's home has been staged for jury visit
Published
Feb. 5, 2015 1:51 p.m. ET

FALL RIVER, Mass. — Aaron Hernandez's attorneys attacked a succession of police officers Thursday in the fifth day of his murder trial, raising questions about how several pieces of evidence were collected from the area around Odin Lloyd's body.
And though the crime scene, and the effect of a sudden storm that hit the area shortly after Lloyd's body was discovered, dominated the day, there was also some theater, including a reference to the O.J. Simpson murder trial and even the so-called "Deflategate" that ensnared Hernandez's former team, the New England Patriots.
But much of the day was focused squarely on the defense team's effort to chip away at the credibility of the police officers who took on the investigation of Lloyd's death after his body was discovered June 17, 2013 in a field in North Attleboro, Mass.
North Attleboro police Capt. Joseph DiRenzo recounted his arrival at the scene just minutes after someone called 911. There he discovered Lloyd on his back, dead, with obvious bullet wounds. He also described evidence found around his body: Lloyd's Boston Red Sox hat, a marijuana cigarette, a white towel and shell casings.
And, he testified, it quickly became apparent that a major storm was headed his way, so officers at the scene decided to pick up the hat, the joint, the towel and the shell casings out of fear that rain would ruin their value as evidence.
"We made a decision that it was best to preserve the evidence that was on the ground as best as possible," DiRenzo testified under questioning from Assistant District Attorney William McCauley. "It was quite evident that we were going to get a rainstorm and a heavy one. The winds were picking up, and we were moving rather quickly to try to preserve this scene and the integrity of the scene."
On cross-examination, defense attorney James Sultan pounced on the fact that the evidence was collected before the regular crime scene technicians arrived — and that no one had taken measurements of its location in relation to Lloyd's body.
"And normally evidence at the scene of a death, that evidence would be picked up, examined, documented by crime scene services. Right?" Sultan asked.
"Normally, yes," DiRenzo said.
"Someone made a decision on this occasion we're not going to do it the normal way, we're going to pick up this evidence before crime scene services gets here, right?" Sultan asked.
"Absolutely, yes," DiRenzo said.
The implication was clear: that police investigators had abrogated their normal procedures, giving the defense an opening to challenge the thoroughness of the evidence they gathered.
Hernandez, the former star tight end for the Patriots, faces a single count of murder and two firearms violations in Lloyd's death.
Prosecutors have alleged that Hernandez was angry with Lloyd after an incident at a nightclub several days earlier. They have asserted that Hernandez summoned two associates from his hometown of Bristol, Conn., to his North Attleboro home late the night of June 16, 2013, and at the same time made plans to meet with Lloyd. Hernandez then allegedly drove the other two men, Carlos Ortiz and Ernest Wallace Jr., to the Dorchester neighborhood of Boston, picked up Lloyd and returned to North Attleboro, where the 27-year-old semipro football player was gunned down.
Thursday's testimony featured a parade of law officers.
In addition to challenging the collection of evidence, defense attorneys raised questions about the prosecution's assertion that a footprint left at the scene could be tied to a pair of Nike Air Jordans owned by Hernandez and that tire tracks near Lloyd's body could be linked to a Nissan Altima the player had rented.
Although prosecutors have not said who they believe fired the fatal shots, they have asserted that Hernandez "orchestrated" the killing. Ortiz and Wallace have also been indicted on murder charges but will be tried separately. The prosecution does not plan to call either as a witness in the trial.
The first bit of theater came just before lunchtime, when prosecutors asserted that numerous photographs, pieces of football memorabilia and even "religious items" had been added to Hernandez's home, where his fiancée, Shayanna Jenkins, still lives, ahead of a visit by jurors set for Friday. In an earlier motion, they had raised the specter of the O.J. Simpson murder trial, where his attorneys made changes to his home before the jury visited it — changes, according to court documents, that were made by rearranging "the content and location of photographs and pictures within the home in order to portray the defendant as a family man and by conspicuously placing a bible on a table to play upon the jury's religious sympathies."
The judge had ruled that the home had to look as it did at the time of Lloyd's murder, but prosecutors said when they visited it this week they saw numerous things on display that were not present in photographs taken by investigators.
After conferring, defense attorneys said they would remove or cover any items not present in those police photographs.
And the second bit of theater came as Sultan was winding up his cross-examination of a police investigator who specializes in car crash reconstruction. Sgt. Timothy Dowd of the Massachusetts State Police had gone to the murder scene to take GPS readings of several pieces of potential evidence.
"Now you've been doing this for quite a while, is that fair to say?" Sultan asked.
"Yes," Dowd answered.
"And you've received a lot of specialized training?" Sultan asked.
"Yes," Dowd answered.
"OK," Sultan went on, "and one of the things you received specialized training in is tire deflation, tire deflation devices.  Right?"
"Ascertain kind of tire deflation device, yes," Dowd answered.
"OK," Sultan said, "did you ever receive training in football deflation devices?"
"No," a seemingly befuddled Dowd answered.
The exchange was seemingly a reference to the allegations that the Patriots' footballs were under-inflated when they played the Indianapolis Colts for the right to go to the Super Bowl.
People in the courtroom looked at each other quizzically after the exchange.
The trial continues Friday, but the day will be taken up by the jury's field trip to see cell phone towers, Lloyd's home in Boston's Dorchester neighborhood, the murder scene and Hernandez's home.
Testimony is expected to last well into March, if not longer.
Hernandez has separately been indicted on multiple murder and assault charges in a July 16, 2012, shooting in South Boston that left two men dead and another wounded.
In the Boston killings, prosecutors have alleged that Hernandez became enraged after a man bumped him on a nightclub dance floor, spilling his drink and failed to apologize. They alleged that Hernandez later followed the man and his friends as they drove away from the club, then pulled up next to their car at a stoplight and opened fire with a .38-caliber revolver, killing Daniel De Abreu, 29, and Safiro Furtado, 28, and wounding another man.
That trial originally was scheduled to begin May 28, but the judge there indicated recently he would push it back given the anticipated length of the trial in the Lloyd case. No new trial date has been set.
---
---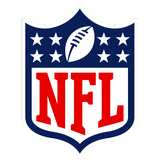 Get more from National Football League
Follow your favorites to get information about games, news and more
---