Seattle Seahawks
Seattle Seahawks
Promoted Smith getting thrown in immediately for Seattle
Published
Nov. 18, 2015 7:46 p.m. ET

RENTON, Wash. (AP) Kevin Smith knows there are examples in Seattle of wide receivers graduating from the practice squad and eventually becoming major contributors on the active roster.
Smith is getting an opportunity to continue that run.
''It means a lot. You're out there for the practice days, competing with the (No. 1) defense and getting them prepared and seeing the offense getting prepared and it's really a dream coming down Sunday that you get to play,'' Smith said.
Smith was promoted to the 53-man roster on Tuesday after Chris Matthews was surprisingly released. He will be thrown in immediately, potentially as Seattle's No. 4 wide receiver on Sunday against San Francisco. The release of Matthews and the season-ending neck injury suffered by Ricardo Lockette on Nov. 1 have left the Seahawks with only five wide receivers on the active roster. And there is a chance Paul Richardson will not be able to play versus the 49ers after suffering a hamstring injury.
While on the practice squad, Smith had flashed enough that coach Pete Carroll decided it was time to give him a chance. Smith's ability to play all three wide receiver positions and the likelihood he will be used on multiple special teams units also played into the decision.
''Where we are, we kind of need that versatility right now,'' Seattle offensive coordinator Darrell Bevell said.
The decision to release Matthews was a surprise not because of his production this season, but due to the potential he showed in the Super Bowl loss to New England. Matthews was in consideration to be the game MVP if Seattle had been able to beat the Patriots after he had four catches for 109 yards and a touchdown.
It was expected to be the start for Matthews. Instead, he had four catches in the first nine games of this season.
''We just didn't feel like we got what we were looking for. He's a very talented player, love his size, love the catch radius and what he can do, but there is more to it,'' Bevell said. ''You have to be able to fit in and be able to make plays when your opportunities come, you have to be able to understand the offense and do the right thing and all those things together there just wasn't enough.''
Smith was cut by Seattle during training camp in 2014. He went home and waited, and waited, and even got to the point of calling scouts and front office personnel with other teams to see if there might be opportunities. Nothing emerged, leaving Smith to spend last season working for FedEx and spending his downtime training to get another shot in the league.
That came in April when the Seahawks invited Smith back for offseason workouts. He showed up nearly 30 pounds lighter than the previous year, giving Smith more quickness that showed up in the preseason when he got his chances at wide receiver. Smith had six catches for 61 yards in the preseason and was in consideration for a spot on the final 53-man roster at the end of training camp.
''I think it's always been important. If the central theme is competition then you have to do what you say,'' Carroll said. ''We've always tried to stand for that and give guys opportunities to show what they can do and sense when that hunger is really right to take advantage of the opportunity and let them excel. If you say that you need to act on it and that's another indication of it. That's exactly why he's up.''
NOTES: LB Bruce Irvin is unlikely to play Sunday after suffering a knee sprain late in the loss to Arizona. Carroll said it would take an unexpected recovery for Irvin to be able to go against the 49ers. ... Seattle is still waiting to see if Richardson will be able to play. Richardson will jog later in the week, but Carroll said an MRI showed the hamstring injury.
---
---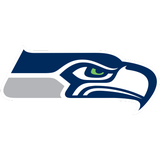 Get more from Seattle Seahawks
Follow your favorites to get information about games, news and more
---