National Football League
National Football League
Projected starting QB salaries for 2014 by team
Published
Aug. 13, 2014 5:22 p.m. ET

How in the world is Chad Henne making more than Aaron Rodgers this season?
Well, he's not, actually. But Henne's base salary of $1.5 million is more than Rodgers' $900,000, and 25 of the 31 other projected starting QBs in the NFL have a higher base salary than the Green Bay Packers star.
But don't let that creative accounting fool you. Rodgers will pocket millions this year in bonuses, thanks to a contract that makes his average salary the highest of all players in the league, at $22 million a year.
But which NFL QB will make the most money this season? You can crunch the numbers different ways, as the folks at Spotrac.com have done, but we'll give you the projected starting QBs' base salaries and their salary cap numbers for the 2014 season.
So while Chicago's Jay Cutler has the highest base salary this season at $17.5 million, the Giants' Eli Manning has the biggest cap number at $20.4 million.
See what your team's starting QB is pocketing in base salary in the list below, then scroll down to see their actual cap number. And if you're hungry for more, check out the top 10 QB contracts in the NFL.
2014 BASE SALARY
1) Jay Cutler, Bears — $17.5 million
2) Eli Manning, Giants — $15.1 million
3) Peyton Manning, Broncos — $15 million
4) Sam Bradford, Rams — $14 million
5) Philip Rivers, Chargers — $13.8 million
6) Ben Roethlisberger, Steelers — $12.1 million
7) Drew Brees, Saints — $10.7 million
8) Matt Ryan, Falcons — $9.5 million
9) Carson Palmer, Cardinals — $9 million
10) Alex Smith, Chiefs — $7.5 million
11) Joe Flacco, Ravens — $6 million
12) Matt Schaub, Raiders — $4.5 million
13) Josh McCown, Bucs — $3.7 million
14) Cam Newton, Panthers, $3.3 million
15) Matt Cassel, Vikings — $2.65 million
16) Andrew Luck, Colts — $2.39 million
17) Robert Griffin III, Redskins — $2.3 million
18) Jake Locker, Titans — $2.09 million
t-19) Matt Stafford, Lions — $2 million
t-19) Tom Brady, Pats — $2 million
21) Ryan Fitzpatrick, Texans — $1.75 million
22) Chad Henne, Jags — $1.5 million
t-23) Brian Hoyer, Browns — $1 million
t-23) Tony Romo, Cowboys — $1 million
25) Andy Dalton, Bengals — $986,027
26) Aaron Rodgers, Packers — $900,000
27) EJ Manuel, Bills — $808,877
28) Russell Wilson, Seahawks — $662,434
29) Colin Kaepernick, 49ers — $645,000
30) Geno Smith, Jets — $633,164
31) Nick Foles, Eagles — $615,000
32) Ryan Tannehill, Dolphins — $570,000
2014 SALARY CAP HIT
1) Eli Manning, Giants — $20,400,000
2) Ben Roethlisberger, Steelers — $18,895,000
3) Jay Cutler, Bears — $18,500,000
4) Drew Brees, Saints — $18,400,000
5) Sam Bradford, Rams — $17,610,000
6) Aaron Rodgers, Packers — $17,550,000
t-7) Peyton Manning, Broncos — $17,500,000
t-7) Matt Ryan, Falcons — $17,500,000
9) Philip Rivers, Chargers — $16,666,666
10) Matt Stafford, Lions — $15,820,000
t-11) Joe Flacco, Ravens — $14,800,000
t-11) Tom Brady, Patriots — $14,800,000
13) Carson Palmer, Cardinals — $12,000,000
14) Tony Romo, Cowboys — $11,773,000
15) Andy Dalton, Bengals — $8,959,036
t-16) Alex Smith, Chiefs — $8,000,000
t-16) Matt Schaub, Raiders — $8,000,000
18) Cam Newton, Panthers — $7,008,113
19) Andrew Luck, Colts — $6,029,454
20) Robert Griffin III, Redskins — $5,759,754
t-21) Matt Cassel, Vikings — $5,750,000
t-21) Chad Henne, Jaguars — $5,750,000
23) Josh McCown, Buccaneers — $4,750,000
24) Jake Locker, Titans — $4,004,637
25) Colin Kaepernick, 49ers — $3,767,444
26) Ryan Tannehill, Dolphins — $3,455,046
27) Ryan Fitzpatrick, Texans — $3,375,000
28) EJ Manuel, Bills — $2,019,386
29) Brian Hoyer, Browns — $1,250,000
30) Geno Smith, Jets — $1,140,819
31) Russell Wilson, Seahawks — $817,302
32) Nick Foles, Eagles — $770,880
---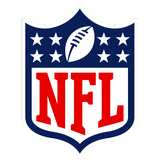 Get more from National Football League
Follow your favorites to get information about games, news and more
---