Dallas Cowboys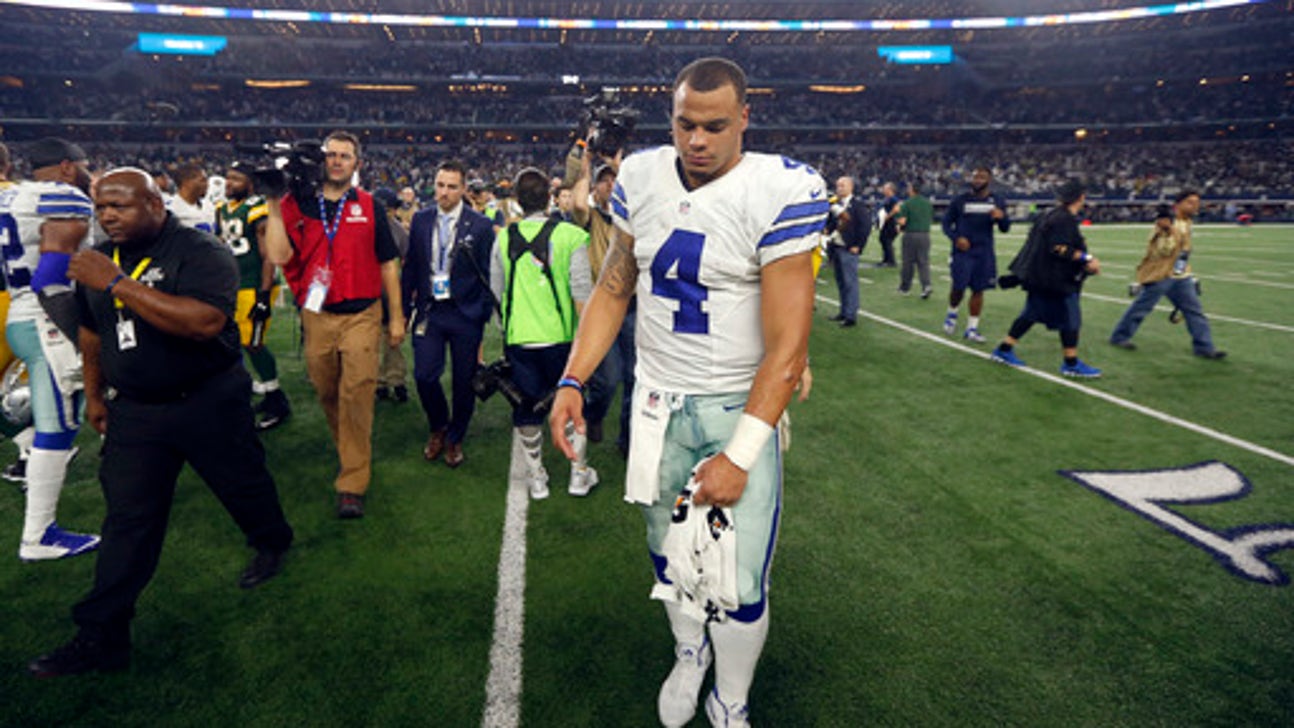 Dallas Cowboys
Prescott feels pain, but is part of promise for Cowboys
Updated
Mar. 4, 2020 5:12 p.m. ET

FRISCO, Texas (AP) Dak Prescott playfully tried to negotiate the length of his second meeting with reporters in less than 24 hours after experiencing the pain of a last-play loss in the NFL playoffs for the first time.
The Dallas rookie quarterback told someone to pick the maximum number of questions, and when he thought it was too high, Prescott suggested his uniform number - four - and broke into a faint smile while everyone laughed Monday.
Prescott and fellow rookie Ezekiel Elliott, the NFL rushing champion, can understand what Tony Romo and Jason Witten have been feeling for years trying to end what is now a 21-year Super Bowl drought for a franchise with five titles.
It will be up to the young stars to make it happen after the promise they showed in a gut-wrenching 34-31 divisional playoff loss at home to Green Bay.
''It was a missed opportunity ... because this team won't be back together, not the same team, not the same exact men and players won't be back together,'' said Prescott, whose 11-game winning streak kept Romo on the bench after the 10-year starter returned from a preseason back injury.
''But for the people that will for this organization, the youth in this team, it's a building block. We're going to get better from it. We'll make plenty more runs.''
The Cowboys had a replay of 2007, when they were the top seed in the NFC at 13-3 with a bye and home-field advantage before losing to the New York Giants.
The loss to the Packers was Dallas' fifth straight in the divisional round, going back to 1996, the season after their most recent Super Bowl win.
The feeling, though, might be a little more like 1991, when the Cowboys lost to Detroit in the same round and went into the offseason feeling the need to add an elite pass-rushing end. Charles Haley was a key part of three Super Bowl wins in four years.
The Dallas defense was mostly adequate this season working alongside a first-rate offense with one of the NFL's best offensive lines.
But the Cowboys couldn't stop Aaron Rodgers, just like two years ago when they were built similarly and lost a divisional game in a visit to Green Bay.
''I'm buoyed in the short term more so than what happened to us in the ensuing years after '07,'' said owner and general manager Jerry Jones, whose Cowboys went to the playoffs once in six years after that season. ''I don't think I'm being an optimist.''
Things to consider as the Cowboys head into the offseason following their second NFC East title in three years, with a 4-12 record in between:
PRESCOTT'S BACKUP: Romo is likely to be traded or released, and Mark Sanchez likely won't return after serving as the insurance policy following Romo's preseason back injury. Kellen Moore, who was No. 2 ahead of Prescott when he broke an ankle in training camp, is an unrestricted free agent but a favorite of offensive coordinator Scott Linehan.
OFFENSIVE CORNERSTONES: Prescott affirmed his status as the future starter by rallying Dallas from an 18-point deficit in the second quarter and from 15 down in the fourth against Green Bay. Prescott and Elliott have three years left on their rookie contracts - Prescott at an extreme discount for his position if his performance doesn't fade.
BLEEP BUTTON: Normally stoic coach Jason Garrett accidentally blurted out most of an expletive in his final news conference of the season Monday when he got a little excited talking about the competitive nature of Elliott, who debuted with 1,631 yards and 15 touchdowns. ''I think we have a lot of young players on our football team, who we consider to be cornerstone, foundational-type players,'' Garrett said later.
DEFENSIVE REINFORCEMENTS: Linebacker Jaylon Smith, the 2016 second-round pick who wasn't expected to play his rookie season after injuring a knee in his final game at Notre Dame, should finally get a chance to test the recovery. The Cowboys hope he's the middle linebacker of the future. Cornerback is a question again with Brandon Carr and Morris Claiborne going into free agency five years after Dallas acquired both.
OLD MAN WITTEN: Witten is entering the final year of the tight end's deal after finally catching his first postseason touchdown and figures to be back for a 15th season. ''I'm proud of these guys,'' Witten said. ''A lot of them are young. For them to play that way, it's not easy to do. There's a lot of things to build on moving forward.''
---
For more NFL coverage: http://www.pro32.ap.org and http://www.twitter.com/AP-NFL
---
Follow Schuyler Dixon on Twitter at https://twitter.com/apschuyler
---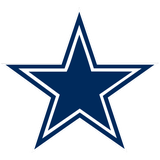 Get more from Dallas Cowboys
Follow your favorites to get information about games, news and more
---