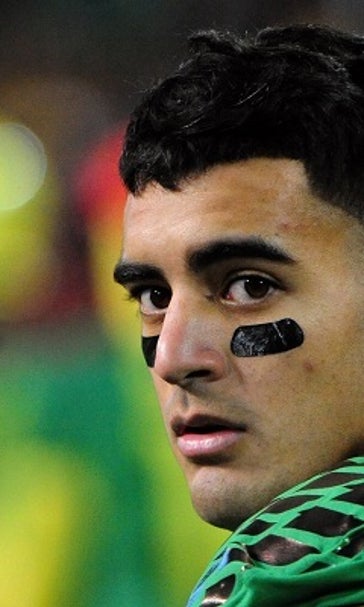 Potential trade scenarios for the NFL Draft
April 17, 2015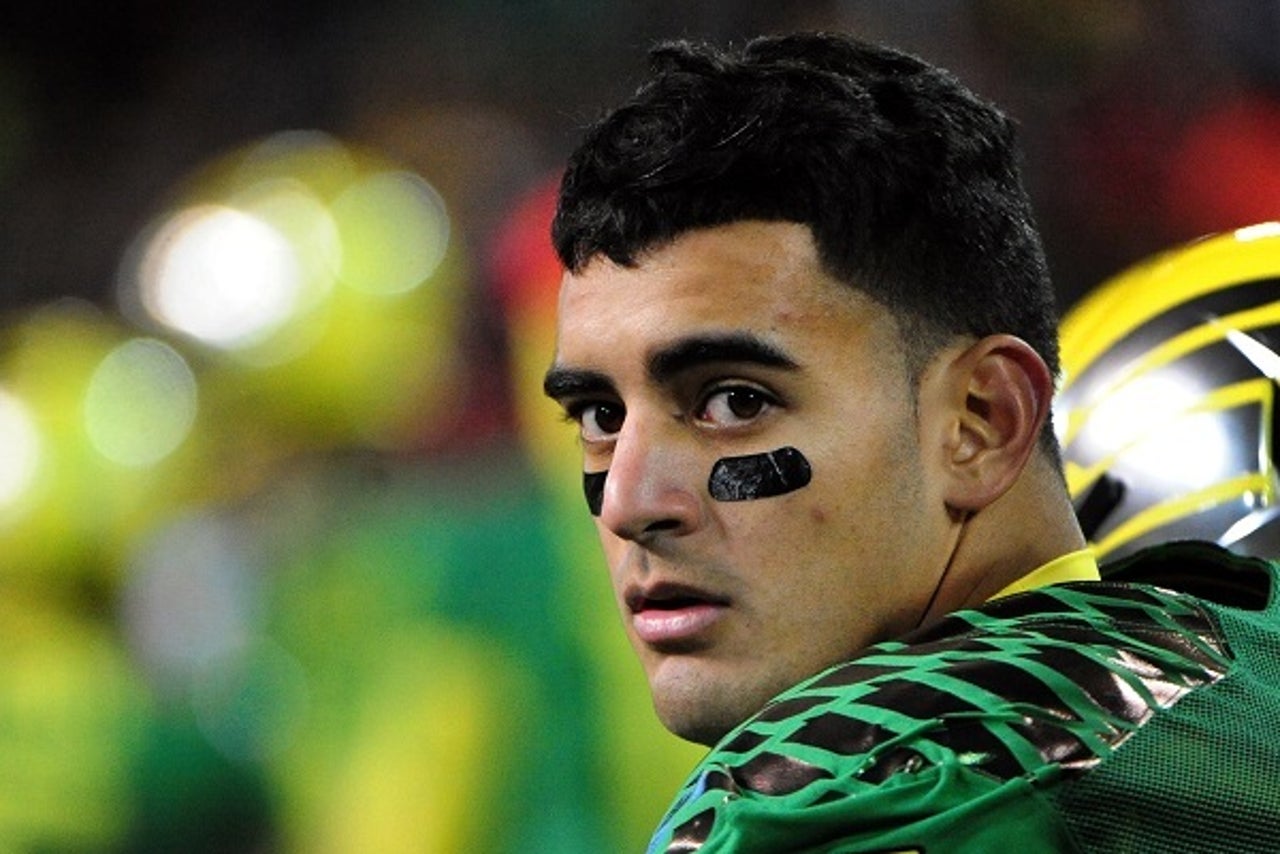 By Rachel Wold
The 2015 NFL Draft is rapidly approaching, and trade rumors have been linked to many teams around the league. Here are five potential trade scenarios we could see unfold leading up to draft day.
1. Philadelphia Eagles Trade Sam Bradford, First-Rounder to Tennessee Titans for No. 2 Overall Pick
Speculation that the Eagles will send the 20th pick to the Tennessee Titans for the second overall selection in order to take quarterback Marcus Mariota has surrounded the team for months. Chip Kelly coached Mariota at Oregon, so the ties lie deep. Since this rumor surfaced, Kelly and the Eagles traded Nick Foles to the St. Louis Rams in exchange for Sam Bradford.
But is Bradford—currently on the mend following his second ACL surgery in two years—really the guy Philadelphia wants to be their franchise quarterback moving forward? The whole thing is just fishy, and Kelly has been awfully quiet since his shocking moves in free agency occurred. Just when we think the dust has settled, it wouldn't be a surprise to see the Titans and Eagles strike up a trade that ships Bradford and No. 20 to Tennessee for No. 2—Mariota.
2. Cleveland Browns Trade Both First-Round Draft Picks to San Diego Chargers for Philip Rivers
San Diego Chargers veteran quarterback Philip Rivers has dominated the rumor mill over the past couple of weeks. Though the idea of Rivers being sent to Tennessee has been dangled, the Chargers are reportedly not considering dealing Rivers unless two first-round draft picks are offered.
Lo and behold, the Browns possess the necessary bounty, occupying the No. 12 and 19 slots. Plus, Rivers is not keen on the idea of playing in Los Angeles—which is where the Chargers may move in 2016—and the Browns have been desperate for an upgrade at quarterback for what feels like centuries. If Rivers can manage a few good seasons before calling it quits, Cleveland would definitely benefit in the short term.
San Diego could then attempt to trade their newly acquired 12th overall pick and a third-round choice to the Washington Redskins to secure the No. 5 selection. This would inch the Chargers closer to the possibility of drafting Mariota, should the Titans hold true to their claim that Zach Mettenberger is their guy. Still on the same page? Good.
3. Arizona Cardinals Trade Second-Round Pick for Adrian Peterson
To avoid a tampering fine, Arizona head coach Bruce Arians side-stepped questions about landing Adrian Peterson, who is practically crying to play elsewhere. But we don't buy that Arians isn't interested. Peterson would be an amazing asset to a Cardinals' ground game that didn't exactly explode last season behind Andre Ellington.
With a deep pool of running back talent available in this year's draft, the Vikings could spend their 24th overall pick on a high-caliber replacement like Todd Gurley or Melvin Gordon, then use Arizona's second-round pick to address defensive needs.
4. Denver Broncos Package Picks to Get a High 2016 Selection
The Denver Broncos have a loaded roster consisting of 76 signed players. They also possess 10 draft picks, one of the league's highest totals. If Denver uses all 10 selections, it would only have room for four undrafted free agents. Considering the Broncos added 15 UDFAs last year, there wouldn't be much space left on the boat.
Packaging a second- and third-round pick could net the franchise an early-round choice in 2016. With several Broncos entering the final year of their rookie contracts, having an additional high selection next year would be advantageous. Perhaps the Buffalo Bills, who only have six total picks in this draft, would be an interested candidate.
5. San Diego Chargers Really Want Mariota, Trade Rivers
Again, the Chargers will likely be without their Rivers in 2016 because he isn't into the fancy Los Angeles lifestyle. Maybe it's all a smokescreen that San Diego would only accept two first-round picks for the gunslinger, because the No. 2 pick is a terrific prize.
Rivers would re-join Ken Whisenhunt, who was the Chargers' offensive coordinator in 2013 before becoming the head coach in Tennessee. Rivers has amassed an 88-56 record in San Diego, and he's never missed a game in his nine-year stint as the starter—a stark contrast to the Titans' health history at quarterback over the past few seasons. While the 33-year-old Rivers won't be around forever, he'd provide the team more time to mold Mettenberger into the franchise starter.
Few people know what will actually go down in the weeks leading to the NFL Draft, but watch for some curveballs to be thrown our way.
More from Sportsnaut:
---
---