National Football League
National Football League
Potent Packers searching for answers on defense
Published
Aug. 30, 2012 6:07 p.m. ET

The Green Bay Packers didn't necessarily need to get better on offense to contend for the Super Bowl this season. They did anyway, signing veteran free agent running back Cedric Benson in the middle of camp.
But the Packers clearly needed to improve on defense. And with their Sept. 9 opener against San Francisco in sight, it's not clear how much progress they've made on the other side of the ball.
Linebacker Desmond Bishop is out after tearing his right hamstring in the first preseason game, costing the Packers a critical cog in their defense. Beyond that, the secondary remains largely unsettled.
''By the time we get ready for that opener, we'll have a pretty good feel,'' defensive coordinator Dom Capers said. ''Some of these young guys, as we go along, you'll see them visibly improve. They've improved a lot to this point and they'll continue to improve just because of the nature of being a rookie and not having seen everything.''
The Packers clearly tried to fix their defense in the draft, using their first six picks on defensive players. It's still not clear how much those players will be able to contribute right away.
First-rounder Nick Perry has shown the ability to bolster the team's pass rush opposite Clay Matthews, a critical shortcoming last season. But as might be expected for a rookie making the transition to outside linebacker in a 3-4 scheme, he could be exposed when asked to drop into pass coverage.
A pair of rookie defensive linemen, second-rounder Jerel Worthy and fourth-rounder Mike Daniels, could be asked to take significant roles. And the Packers could need major contributions from second-round cornerback Casey Hayward and fourth-round safety Jerron McMillian.
Morgan Burnett is one starter at safety, and Charles Woodson is expected to play safety in the Packers' base defense. But when Woodson moves to cover the slot receiver in passing situations, the Packers need someone to play alongside Burnett.
The Packers have Tramon Williams at one outside cornerback spot. Second-year player Davon House seemed poised to take the other cornerback spot, but he hurt his shoulder in the preseason and it's not clear if he'll be ready for the opener.
Capers doesn't think there's too much pressure being placed on the rookies.
''Once you get out there and start playing, it's just playing football,'' Capers said. ''I think that you can't be influenced much by outside expectations. You've got to challenge yourself and be more demanding of yourself than anybody else would be. What I've seen out of our young guys in this class, I think they're all pretty demanding on themselves.''
There's far more certainty on offense, where reigning MVP Aaron Rodgers directs perhaps the most dangerous passing attack in the game.
The Packers could use even more no-huddle to keep opposing offenses off balance this year, especially given new center Jeff Saturday's experience with calling plays at the line of scrimmage in Indianapolis.
''It's a tempo thing for us,'' Rodgers said. ''We want to raise the tempo up a little bit on offense, get more plays in. Mike (McCarthy) is always preaching being a 70-plus play team on offense, and to do that, you probably need to run some up-tempo stuff. We've used that as a change-up at times in the past, and depending on how we start, that may or may not be a bigger part of our offense. We're still trying to work the kinks out.''
The Packers' two biggest offensive concerns in the preseason have been offensive line depth and backup quarterback, where Graham Harrell has struggled.
Then there's the addition of Benson, who was surprised to find himself without a job going into camp despite rushing for 1,000-plus yards each of the past three seasons in Cincinnati.
''I just put all that behind me and am just going to make the best of the situation I'm in,'' Benson said. ''I feel it's a true blessing. I'm healthy, I'm happy, and I'm going to make the most of it.''
If Benson can make the Packers a better running team, it can open up more play-action opportunities for Rodgers.
''I don't know how you would like to quantify it, but anytime you have another weapon on your offense, it certainly helps,'' McCarthy said.
And Rodgers said he hopes the attitude Benson has shown in his first few weeks with the team rubs off on other players as the Packers try to stay hungry.
''Hopefully young guys are taking notes, how much it means to him,'' Rodgers said. ''I don't know if this is a second chance for him and he's viewing it like that and he wants to do some of the things that he hasn't done in the past, or maybe this is normal for him. But we love it.''
---
Connect with AP Sports Writer Chris Jenkins: www.twitter.com/ByChrisJenkins
---
Online: http://bigstory.ap.org/NFL-Pro32 and http://twitter.com/AP-NFL
---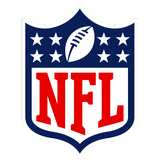 Get more from National Football League
Follow your favorites to get information about games, news and more
---