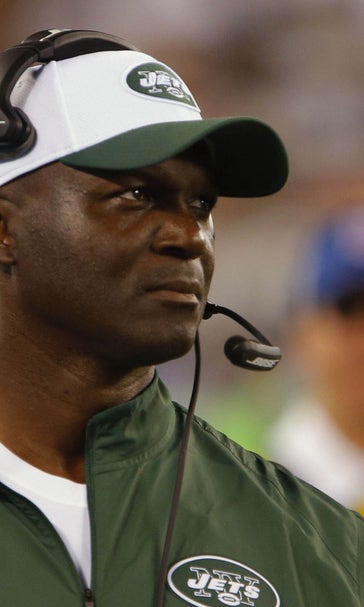 Playoff hopes for Jets in hands of 'football gods'
December 21, 2015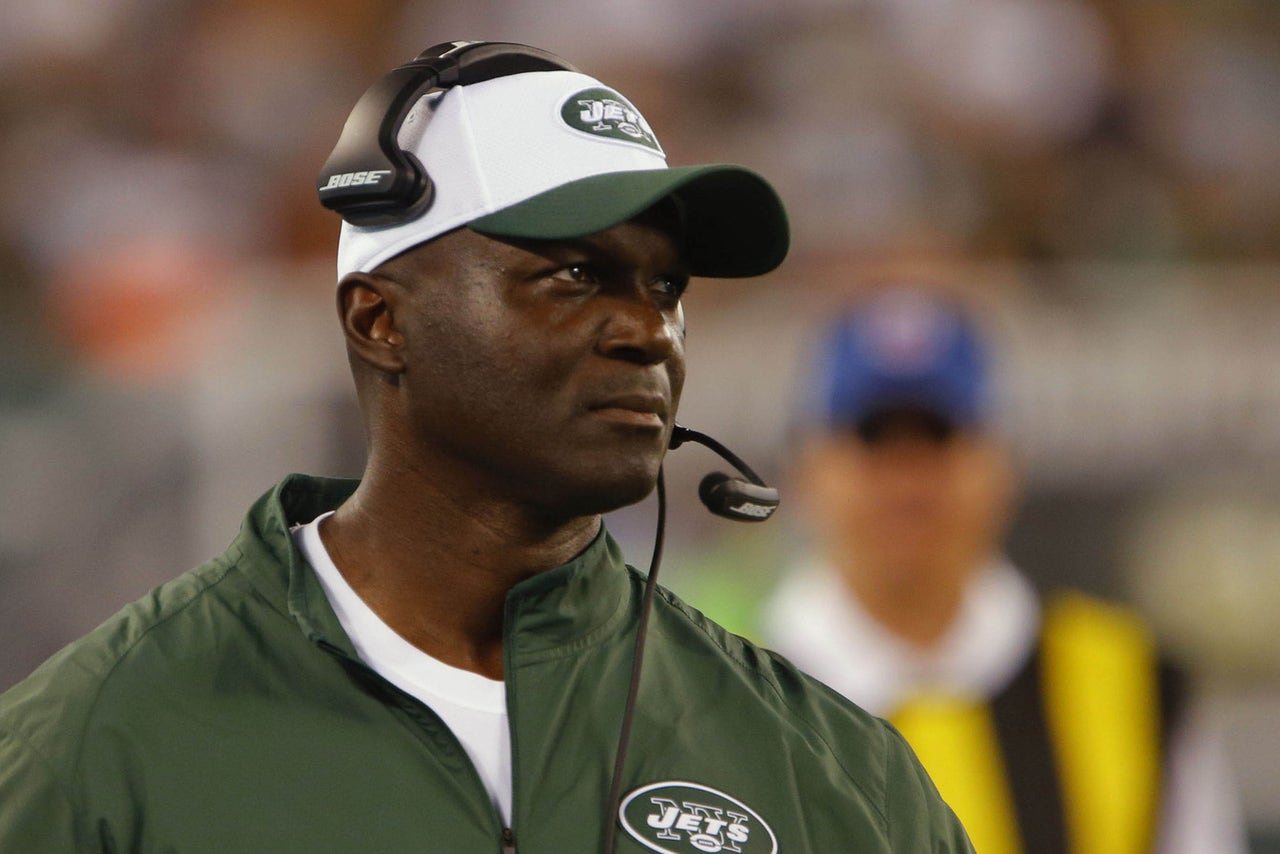 NEW YORK (AP) Two more wins - and the New York Jets still might not be in.
That's the reality Todd Bowles and his players are facing, knowing they have no control over their postseason destiny.
''If the football gods deem that we're worthy, and somehow we win these last two games, maybe we will, maybe we won't (get into the playoffs),'' Bowles said Monday. ''But you can't worry about it because you can't control it.''
It's still possible that the Jets (9-5) could end the season on a six-game winning streak - which would mean victories over New England and Buffalo - and miss the postseason.
That's because both Kansas City and Pittsburgh hold tiebreakers over New York. So, if both the Chiefs (home vs. Cleveland and Oakland) and the Steelers (at Baltimore and Cleveland) each win their final two games, the Jets would be on the outside looking in at the playoffs.
''All I can worry about is us,'' Bowles said. ''I can't control what Pittsburgh or Denver does, so we've just got to get ready for New England this week and however it plays out, it plays out. But we've got to try to win our last two games.''
The Jets could end up making some dubious history if all three teams finish with wins. They would join the 1985 Denver Broncos and 2008 New England Patriots as the only 11-5 squads to not make the playoffs since the NFL went to a 16-game season in 1978.
''We don't know what our chances are,'' Bowles said. ''We don't control our own destiny. We can just control the two teams that we play against.''
There are several other scenarios that could shape the AFC playoff picture, but one that could directly affect the Jets is what the Broncos do in the final two weeks.
Denver is 10-4, but has lost two straight and has an unsettled quarterback situation. The Broncos play host to Cincinnati next Monday night and San Diego in their final regular-season game.
If they lose both, Kansas City needs to win just once to win the AFC West - and New York would assure itself of getting in if it wins its last two. If Denver splits its last two, the Chiefs would win the division if they win out - and the Jets (again, if they win their last two) would get in over the Broncos because of a better conference record.
Got all that?
''We're just going to try to win those two games,'' Bowles said, ''and make positive steps going forward.''
First things first, of course. And for the Jets, that's a date with Tom Brady and the Patriots (12-2), who will be playing for something in this one, too, at MetLife Stadium.
New England could clinch home-field advantage throughout the AFC playoffs with one more win, either against the Jets or in the final weekend at Miami.
''It's a different feeling about the game, but it's not necessarily the Patriots,'' Bowles said. ''It's just about the position we're in as far as giving ourselves a chance to make the postseason. We have to give ourselves a chance. It doesn't matter who we're playing this week, it would be an important game.''
The first time they played the Patriots this season in October, the Jets held a lead in the fourth quarter. But some bungled clock management, a late Brady-led drive and a 10-second runoff penalty to end the game with New York trying for the tying score short-circuited the Jets' chances.
Many of the players were angry after the game, knowing they let New England off the hook. Bowles believes the team is different than the one the Patriots faced two months ago.
''I hope we are,'' he said. ''We've grown some. You have to play the game on Sunday to find that out.''
With their playoff hopes on the line, Bowles has not given any indication that he's feeling any pressure. In fact, just the opposite.
''I thought there were other big games that led up until this point, so you just take them all consecutive,'' Bowles said when asked if this was the biggest game of his coaching career.
''I don't think there's a big game, there are important games. The biggest game of my career - hopefully I have a long career and have bigger ones to go over, so, I don't worry about that.''
NOTES: Bowles said X-rays were negative on LB David Harris' bruised back and he is day to day. ... CB Dee Milliner has a strained hamstring and is also considered day to day, as is TE Kellen Davis, who has a sore back after taking a hard shot against Dallas. ... DE Muhammad Wilkerson is fine after leaving the game to be evaluated for a concussion. ... Bowles on the antics of the Giants' Odell Beckham Jr., who was suspended a game for ''multiple violations of safety-related playing rules'' against Carolina: ''I hadn't seen anything on it yet, but it's not my fish to fry, so I'm just getting ready for New England.''
---
AP NFL website: www.pro32.ap.org and www.twitter.com/AP-NFL
---
---