National Football League
National Football League
Players seek damages in NFL TV case
Published
Mar. 31, 2011 1:00 a.m. ET

NFL players have put a number on how much money the league should pay back if it loses a court fight over $4 billion in television revenue.
Just what that number is wasn't disclosed Thursday in court documents filed by attorneys for the players. Exact amounts were redacted, but the figure is certainly in the hundreds of millions of dollars.
The players requested revenue ''left on the table'' in 2009 and 2010 when the NFL re-negotiated broadcast contracts. U.S. District Judge David Doty ruled earlier this month that the league failed to maximize revenue for both sides to share when it reached the new deals. Doty scheduled a hearing for May 12 to address the request for damages.
The players also asked Doty for relief from the lockout itself, while acknowledging the power to stop it rests with another judge in a hearing set for next week. Failing a court-ordered resumption of league business, the players requested the $4 billion ''war chest'' be kept away from the owners so they couldn't use it to ''continue to fund'' a lockout against them.
In addition to the first request, the players asked for at least three times the total amount of compensation awarded by the court. They cited precedent for ''exemplary damages'' due to the NFL's alleged ''unconscionable'' attempt to tilt the balance of labor talks by rigging the TV deals to build the war chest that would bring in money even if no games are played in 2011.
NFL spokesman Greg Aiello declined to comment specifically on the filing.
''It is part of the process of the case,'' Aiello said.
The league's response is due April 21.
Doty ruled March 1 that the NFL did not act in the best interests of the players to maximize TV revenue in the last round of contract extensions with the networks.
In their three-part request on Thursday for ''money damages and equitable relief,'' the players argued that the NFL's breaches of obligation to secure fair TV deals were ''deliberate, contemplated and willful.''
They argued that the antitrust suit filed by 10 players, including star quarterback Tom Brady – now known simply as the Brady case – doesn't change the ''need for independent relief'' from the harm they're claiming.
Though legal documents are terse by nature, Thursday's filing exuded the iciness between the two sides in the disagreements over the union dissolving on March 11 and other matters.
Lawyers included a footnote explaining that the players refer to the lockout ''for ease of reference'' but argued that instead it's really ''a group boycott and price-fixing agreement'' that violates antitrust laws. Calling it a lockout implies a labor dispute, and the league has contended the decertification was a ''sham.''
---
---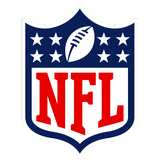 Get more from National Football League
Follow your favorites to get information about games, news and more
---