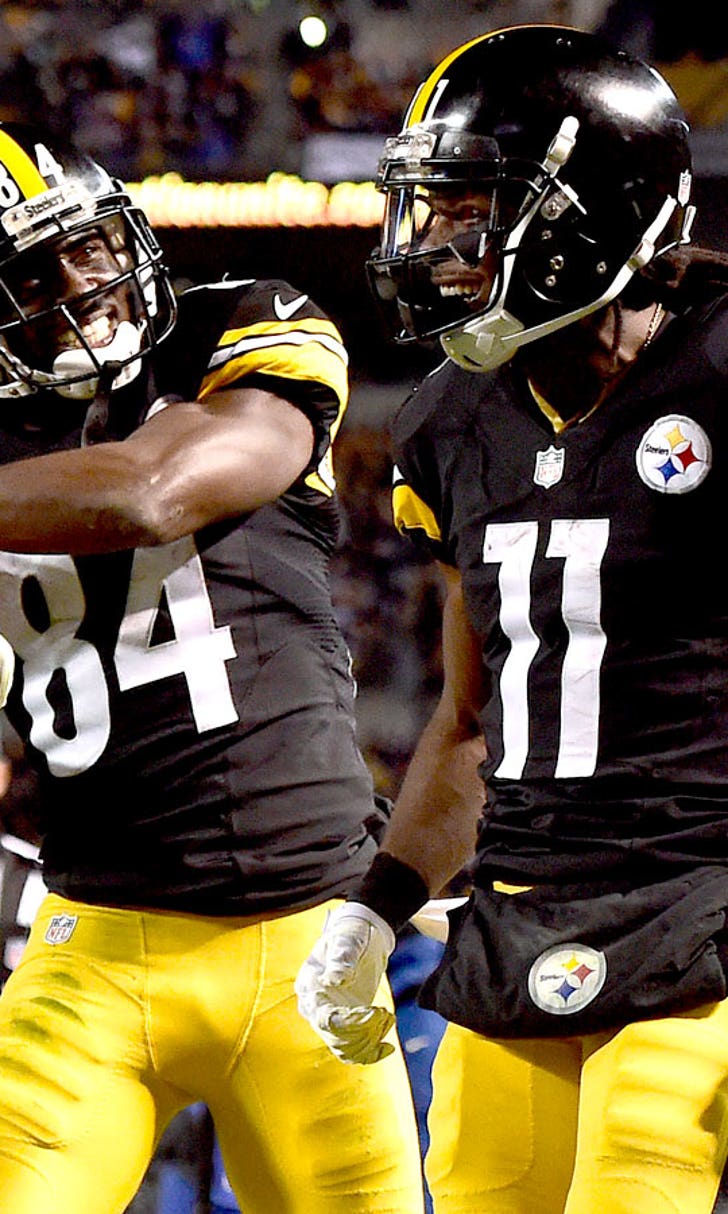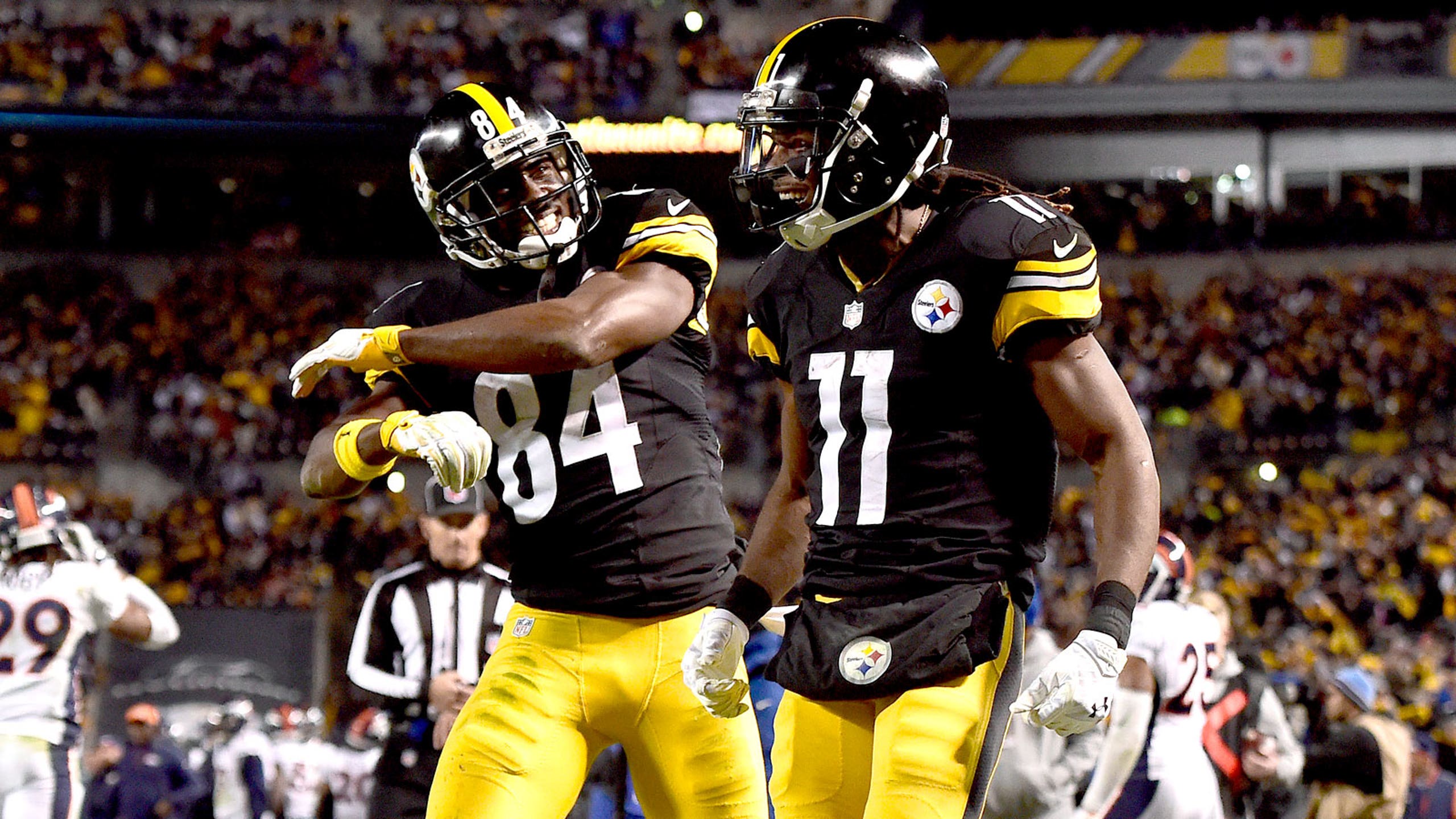 Play it again: Looking back at the last matchup between the Broncos and Steelers
BY foxsports • January 13, 2016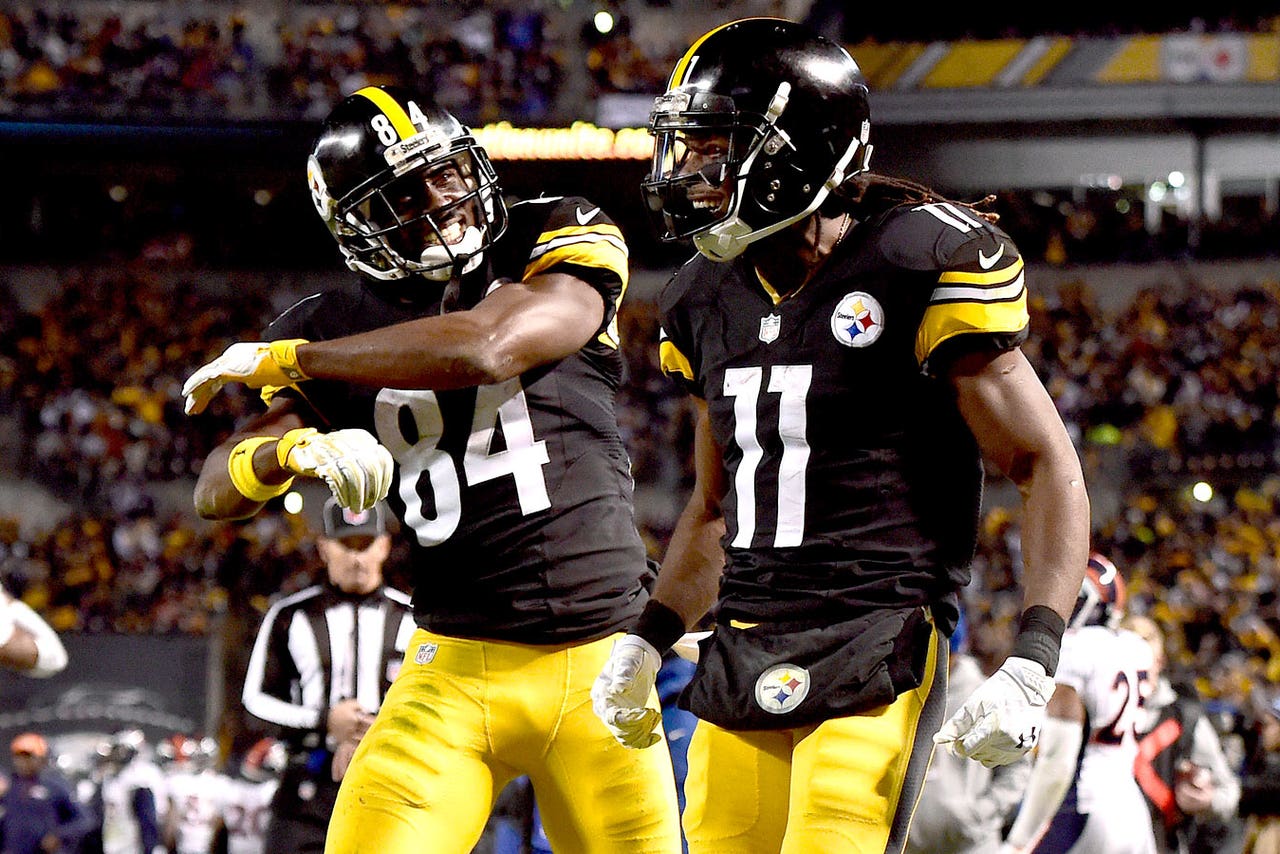 When the Denver Broncos squandered a 27-13 lead in Pittsburgh back in Week 15, their hopes of earning a first-round bye were greatly diminished. There was even a chance that the Chiefs would overtake them for the AFC West crown. But then the next two weeks went about as swimmingly as possible.
A victory over the Bengals gave Denver a leg up and then New England dropped its remaining two games, leaving the door to the No. 1 seed wide open. That door almost closed on the Broncos in the regular season finale against San Diego until Peyton Manning came to the rescue and kicked it down with a 20-point rally in the second half.
As for the Steelers, they got the help they needed from Buffalo to squeak into the postseason on the final day of the regular season, then caught just about every break imaginable to knock off the Bengals in the waning moments last Saturday night. The dramatic win came at a hefty price as stars Ben Roethlisberger and Antonio Brown went down with injuries, leaving their status in doubt for Sunday's visit to Denver in doubt.
Roethlisberger and Brown torched the Broncos' so-called "No Fly Zone" defense back on Dec. 20, keying Pittsburgh's string of 24 unanswered points. Brown was particularly dominant, hauling in 16 passes for 189 yards and two touchdowns, both of which came against Denver corner Chris Harris, who hadn't alllowed a score in more than two years.
Manning, still recovering from a torn plantar fascia, watched from the sideline as Brock Osweiler recorded three touchdowns in the first half. Osweiler's lone interception late in the fourth quarter proved costly, as the Steelers capitalized with the game-winning score just three plays later.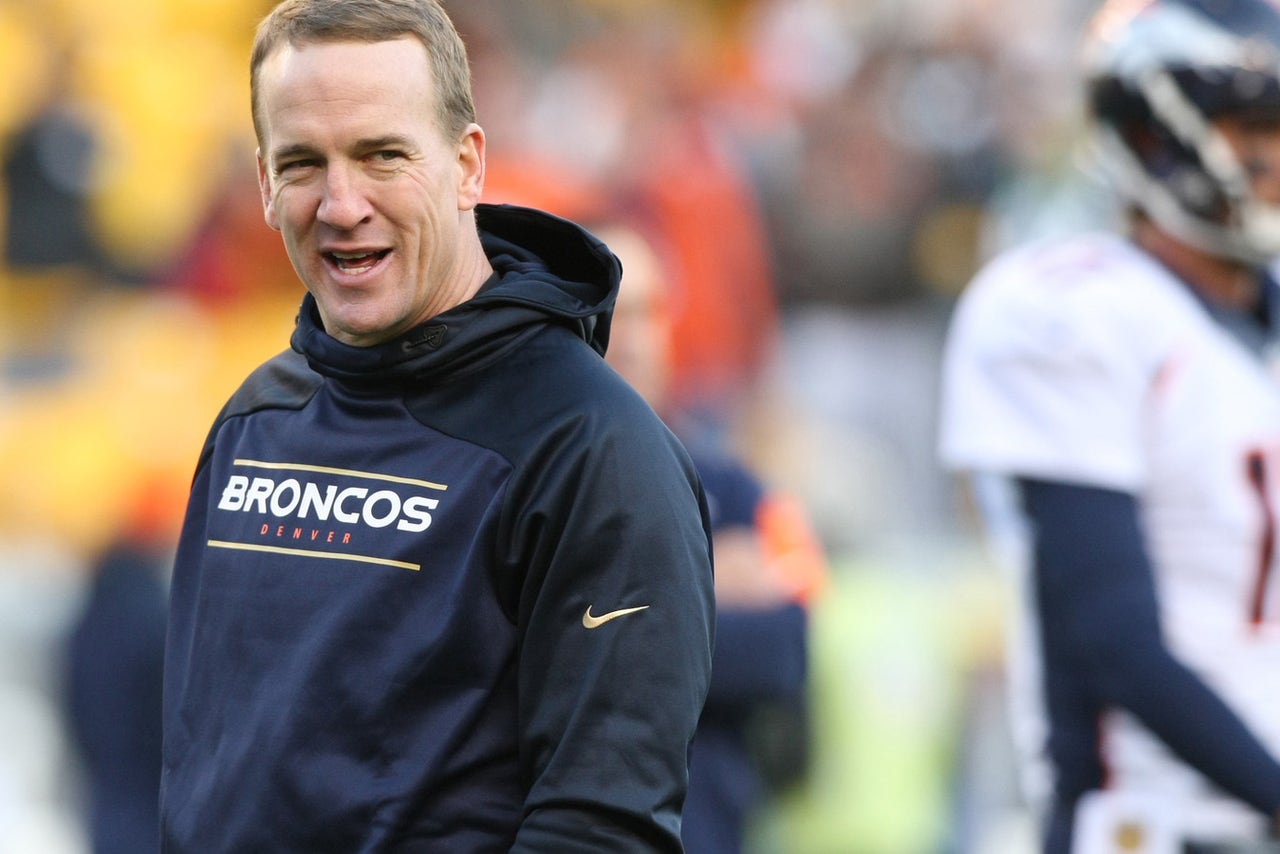 Peyton Manning was forced to watch the Steelers' comeback victory over Denver in Week 15.
Osweiler remained the starter even after Manning pronounced himself ready to play, but his hold on the starting job evaporated with three turnovers in the first half against San Diego. Now that Manning is the starter once again, this could be his last chance at winning that elusive second Super Bowl ring.
Denver's chances of advancing are obviously much better with all of injuries to the Steelers. Roethlisberger, who has already won two Super Bowls, is dealing with a sprained AC joint and torn ligaments in his throwing shoulder. He was limited to short passes when he returned to lead the game-winning drive in Cincinnati and has yet to practice this week. Landry Jones would get the nod if Roethlisberger is unable to go. Jones' first career postseason start would be even more challenging if Brown isn't cleared from the league's concussion protocol.
DeAngelo Williams, who missed last week's Wild Card game with a foot injury, is also doubtful to play, potentially leaving Pittsburgh witihout three of its best offensive starters. Even if Roethlisberger is able to play, his ability to throw the ball downfield may be limited, taking away a big part of the team's high-powered offense.
At full health, the Steelers would need to be firing on all cylinders as they were in the first meeting with Denver. All of the injuries, coupled with the return of Manning and a Broncos defense looking for redemption may be too much to overcome for Pittsburgh this time around.
---
---