National Football League
National Football League
Pittsburgh Steelers done wrong by NFL
Published
Nov. 21, 2010 12:00 a.m. ET

James Harrison is curious.
If he could amass $100,000 in fines this season for what the league deemed illegal hits, what type of punishment should Oakland defensive tackle Richard Seymour receive for walloping Pittsburgh's Ben Roethlisberger squarely in the facemask during a touchdown celebration?
"I hope he would hear from the league a lot worse than what I did," Harrison said Sunday after Pittsburgh's 35-3 rout of the Raiders. "I'm playing the game within the whistles. What he did was way outside of it."
Seymour was ejected for a blow that came after Roethlisberger completed a 22-yard touchdown pass to Emmanuel Sanders. While celebrating with his offensive linemen, Roethlisberger bumped into Seymour's back. Seymour, 6 feet 6, 310 pounds, responded by pivoting and flooring Roethlisberger with a right hand.
"When it's physical like that, sometimes you have things where he says something and I say something and you start doing last-minute shoving after the whistle," said Steelers left guard Chris Kemoeatu, who became engaged in a pull-apart tussle with Seymour in the first quarter. "It gets bad from there.
"I think that's what happened. He just exploded."
Roethlisberger was groggy when assisted to the sidelines but didn't miss any snaps.
"It blew my mind," he said.
Seymour did offer reporters an apology en route to the team bus. Seymour, though, seemed more concerned about hurting the Raiders (5-5) than any damage done to Roethlisberger, who had suffered a serious head injury in a 2006 motorcycle accident.
"There was a lot ongoing," said Seymour, a 10-year NFL veteran and Raiders captain. "You're out there to protect yourself. But, still, no excuse. I'm not sure exactly what happened on the play. I just turned around and he just ran up on me quick. It was just a natural reaction."
That excuse probably wouldn't fly with the NFL, let alone Harrison. Asked whether Seymour's action warranted a suspension, the fiery Steelers outside linebacker didn't hesitate.
"I don't see why not," he said. "The guy's celebrating with his teammates and you punch him in his face."
Harrison is right. Seymour should be forced to miss next Sunday's home game against Miami and pay a six-figure fine for such a blatant disregard of the rules.
If that doesn't happen, it would add to the belief inside Pittsburgh's locker room that the Steelers are being unfairly targeted by the NFL as part of the league's player-safety push.
Trust me: The Steelers have every reason to feel paranoid after Sunday's officiating debacle.
The referees made the correct calls on most of the 14 infractions that resulted in a Steelers franchise-record 163 penalty yards. But the ones Tony Corrente and his crew missed were bad enough for the Steelers to publicly wonder whether there is a bias, especially with Oakland's being flagged a far more modest seven times for 55 yards.
"You look at some of the things that happened on the field with their defensive guys and no penalty being called," Harrison said. "I believe if that were to happen the other way and it was our defense doing that, there would have been a lot more penalties called. They may have even kicked five or six of us out of the game."
A harbinger of how the game would be called came on Oakland's second play. Steelers outside linebacker LaMarr Woodley — fresh off being fined $12,500 for last Sunday's blow to the head of New England quarterback Tom Brady — got whistled for a late hit on Oakland's Jason Campbell.
"You're running at a guy full speed. It's kind of hard to slow down," said Woodley, who raised his hands in a non-tackling position while colliding with Campbell. "I didn't drill the guy. I was trying to ease up off him. I bonked him a little bit, and there's a little flopping going on. The guy flopped."
Even if the NFL ultimately rules that the penalty was justified, the officials clearly whiffed on the next drive when citing free safety Ryan Clark for a helmet-to-helmet shot on wide receiver Louis Murphy. Not only did replays show he nailed Murphy squarely in the back, but Clark also said he suffered a stinger after shifting to hit with his shoulder rather than helmet.
"There are a lot of penalties that you just have to shake your head," Woodley said.
I'm amazed Harrison's head didn't swivel all the way around "Exorcist"-style in the third quarter. A Steelers interception return for a touchdown was nullified when Harrison was tagged with a personal-foul penalty for an even less egregious hit on Campbell than the one Woodley delivered.
"There's nothing I could have done differently on that sack," said Harrison, who added he never received an explanation from the officials on why he was flagged. "It was a good, clean hit. I wrapped and when I went to the ground, I put my arms out to try and stop myself so I wouldn't land with my full force on him.
"What else do you want me to do? He laid there on the ground. After two or three seconds, I guess the ref looked at it and decided, 'It's got to be a penalty.'"
That type of mentality, if true, is disconcerting.
"Right now, it's a game where the referees have to be on edge," Clark said. "It's kind of 'Make the call first, review it later.'"
Earlier this month, Harrison met with NFL commissioner Roger Goodell and expressed his concerns about fines he was levied as well as what he believes is an excessive crackdown on borderline hits. Harrison still says the league office isn't represented by enough former players. Even having an ex-safety (Merton Hanks) as the NFL's director of football operations isn't enough for Harrison.
"He played the game so many years ago," Harrison said of Hanks, who retired in 1999. "No disrespect, but the game is a lot faster now than when he played. He plays a different position. I play linebacker.
"Things happen a lot faster when you're closer to the line of scrimmage than when you're a safety like him far away. You have time to adjust and decide where you're going to hit a guy. When you're right there, it's 'Bang! Bang!' You don't have time to readjust."
The Steelers don't have time to readjust the way they play defense. Nor do they want to. Woodley, Clark and Harrison all said the threat of a fine won't influence their hard-hitting style. Harrison led Pittsburgh's dominating effort with two sacks, two quarterback hurries, five tackles and an interception. With the heat Harrison and the Steelers were bringing, Campbell should feel lucky he was replaced by backup Bruce Gradkowski in the third quarter.
I'm not one of those folks who claims the NFL is becoming flag football and quarterbacks may as well wear skirts. The league should take steps to shield players from unnecessary head injuries. We don't need another group of brain-damaged players from generations when safeguards weren't sufficiently in place or enforced.
However, this is football. There is an inherent injury risk even if players are encased in bubble wrap.
Officials must find a happy medium that provides protection while also allowing the defense to do its job. Corrente and his crew failed in that regard.
Fortunately, Pittsburgh (7-3) didn't let the zebras get in the way of Sunday's blowout. Had that happened, the Steelers would have had an even shorter temper than Seymour.
"If you know you're not a dirty player or out there to hurt guys and go helmet to helmet, you have to continue doing what you've been doing since you've been in the league and before these rules ended up being interpreted the way that they are," Clark said.
"We know how they're calling it and what they're doing. We've just got to keep playing."
Even if that means paying the price in fines and flags.
---
---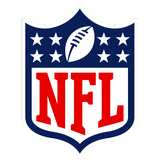 Get more from National Football League
Follow your favorites to get information about games, news and more
---