Philip Rivers to fly back and forth from Pro Bowl to San Diego for father-daughter dance
BY Cameron DaSilva • January 25, 2017
The AFC was stretched extremely thin at quarterback for Sunday's Pro Bowl. Tom Brady is playing in the Super Bowl, and Derek Carr is obviously recovering from his leg injury, automatically eliminating the top two guys. Add in Marcus Mariota, Ryan Tannehill and Tyrod Taylor, all of whom are injured, and there aren't many deserving candidates left.

Fortunately, Philip Rivers saved the AFC team and accepted his invite to Orlando despite having previous commitments Friday. Rivers has a father-daughter dance in San Diego that day. He also has the Pro Bowl Skills Showdown on Thursday night, both of which he'll be attending.

To do so, he'll take a red-eye to Orlando on Thursday. After partaking in the skills competition, Rivers will fly back to San Diego to attend the dance before returning to Orlando for the Pro Bowl game on Sunday.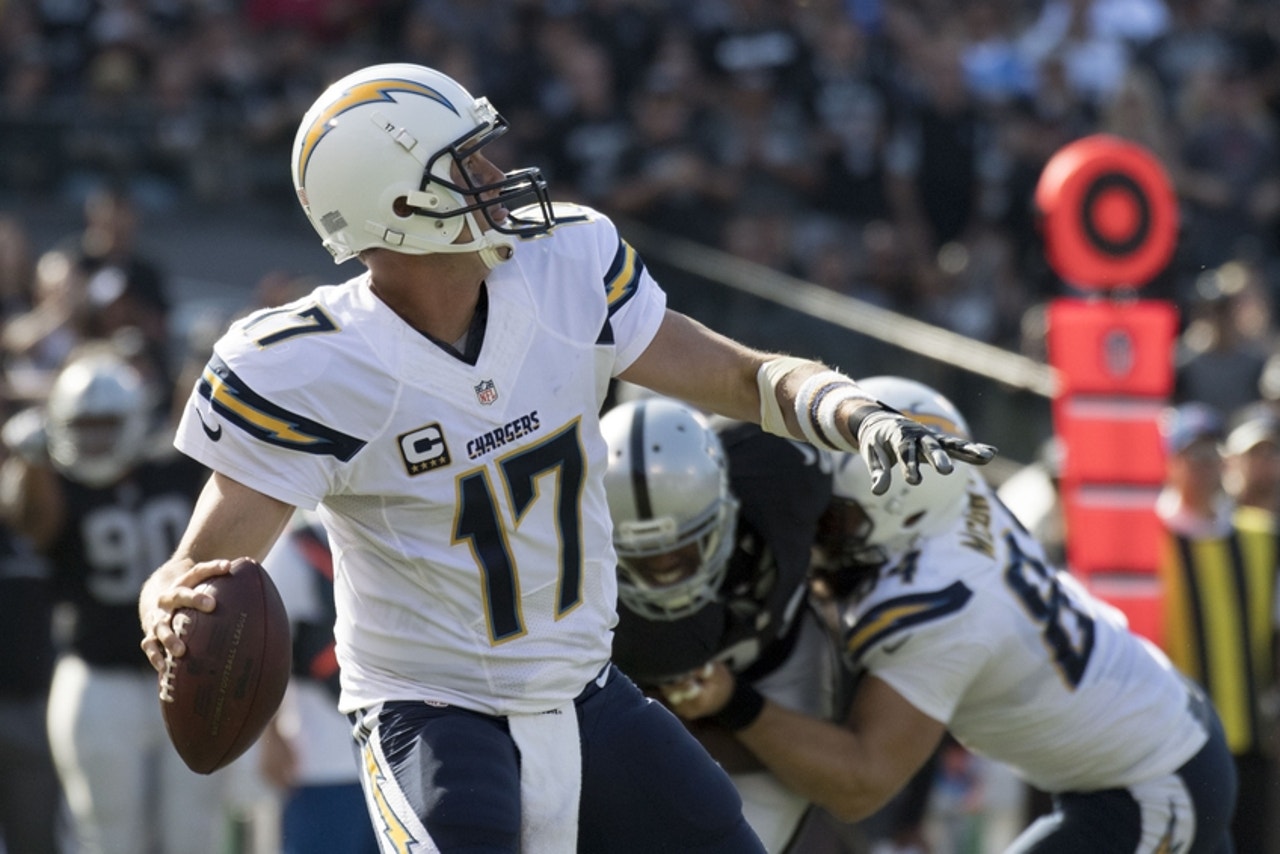 Rivers could have easily skipped the Pro Bowl as many veteran players do, especially since it's not in Hawaii. However, it's telling that he not only accepted the invite but that he won't miss a second of the action.

A big reason for that is the fact that it's the last time he'll ever play as a San Diego Charger.

"I made this team as a San Diego Charger," Rivers said, via the San Diego Union-Tribune. "That's cool."

Rivers said he thought about the fact that he may never play another game as a member of the San Diego Chargers during the season, but now it's become official with the team moving to Los Angeles.

"We walked off the field after that Kansas City game, and we thought it might be the end, but we didn't know," he said. "This will be the last game I play as a San Diego Charger."


---
---